Dazzling blue waters, silvery sand, palm trees swaying against the coastal streets, and sky mirroring the sea below, that's the tourist paradise of India – "Goa". A perfect travel destination for people looking for the sun, sand and sea, this gorgeous state is dotted with several beaches right from one corner to the other.

Interestingly, along with these beaches, there are budget hotels as well as beach resorts. However some of the resorts in Goa are so grand and opulent that they are destinations in themselves. Here we share some of the best luxury beach resorts in Goa for your coming vacation: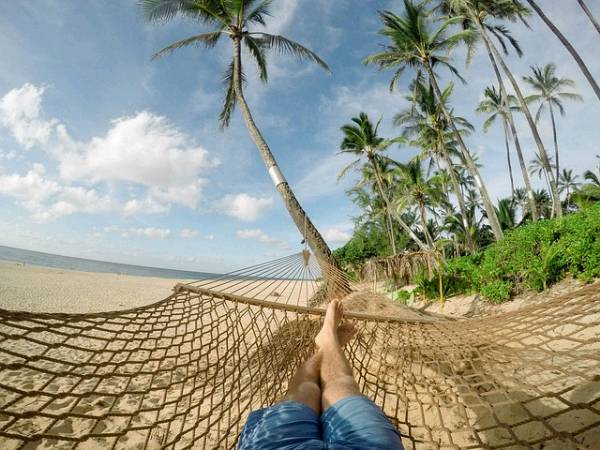 Cidade De Goa
Built in 1982 by India's leading architect, Charles Correa, Cidade De Goa emerges from a hill overlooking the bay like a quaint, ochre-splashed Portuguese hamlet.

The resort is tactically situated on Vainguinim Beach in Dona Paula in North Goa with Miramar Beach and Bambolim Beach in close proximity. There are outdoor venues for recreation like the Sunset Lawns, Poolside Lawns, Mandovi Lawns and The Zuari. It also bestows the tourists with rejuvenating facilities like Jacuzzi, spa and salon, Ayurveda and fitness centre, as well as steam & sauna.

It has won several awards in the categories of Best BBQ/Best Grills and Best World cuisine in Times Food Awards, along with Best Live Entertainment and Best Bar in Times Nightlife Awards. The resort also got 'Certificate of Excellence for 2013' from Tripadvisor.
Novotel Goa Resort & Spa

With a beach shack, and lot of banquet space, Novotel Goa Resort & Spa is quite a happening place. Besides, it has the restaurant La Brise that flaunts amazing sundeck and showers for adventurous souls who want to take a dip into the Arabian Sea. Besides, there is also a complimentary shuttle service to the nearby Candolim Beach.

Whether you want to spend an intimate holiday with your spouse or a enjoy a retreat with your entire family, this picturesque property is a magical hideaway as it is just off North Goa's bustling nightlife and beaches.

Alila Diwa Goa

With the perfect blend of Goa's old world charm and modern day luxury, Alila Diwa Goa is an ideal retreat for tourists. Located on the Gonsua Beach in Majorda, South Goa, the 5-star hotel is in close proximity to Colva, Majorda and Arossim Beach.

The terrace room and the loft room that shower you with cool ocean breeze and breath-taking views is one of their many USPs. Besides, Alila Diwa is known for serving the authentic Goan food. Indeed, a beach resort to look forward for a perfect fun holiday.
Dona Sylvia Beach Resort
Situated on the Cavelossim Beach in South Goa, Dona Sylvia Beach Resort is a luxurious 5-star property that offers some scintillating views of the sea from the rooftop terrace.

The beach resort rightly manages to fuse the Mediterranean style with the Goan warmth. With a bit of modernism and a dash of royalty, this classy property is not only popular for its hospitality, but also in their luxurious accommodation and gratifying milieu. There are 6 dining options (romantic environs) to relax with your loved one and 2 contemporary venues – Haystack (Outdoor Event Deck) and Mobor Conference Hall to organize informal as well as formal events.
Ramada Caravela Beach Resort
Ramada Caravela Beach Resort is a beautiful beach resort in Goa that has been deliberately designed to bestow tourists with calm serene and tranquil atmosphere away from the hustle and bustle of the routine life.

Situated on Varca Beach in South Goa, the resort has vivacious range of tailor made and state of the art services to global tourists and travelers. Some of the facilities provided by the resort include water sports, Dolphin Tours etc. You can also freely plan your dream wedding here with the help of trained representatives at the wedding hall.

Although there are many 5 star beach resorts in Goa, these are our favourites. So, the next time when you plan a luxurious holiday in Goa, do check out these resorts