When it comes to choosing Mutual Fund (MF) schemes for investment, many investors are often hesitant, doubtful, confused and unsure about selecting the right ones. This is the reason why more and more investors are relying on expert advice over their gut feeling, personal studies and analysis. Needless to say, besides thorough and consistent review of your investments, these experts help in reducing stress and saving time as they explore maximum ways to increase your portfolio returns.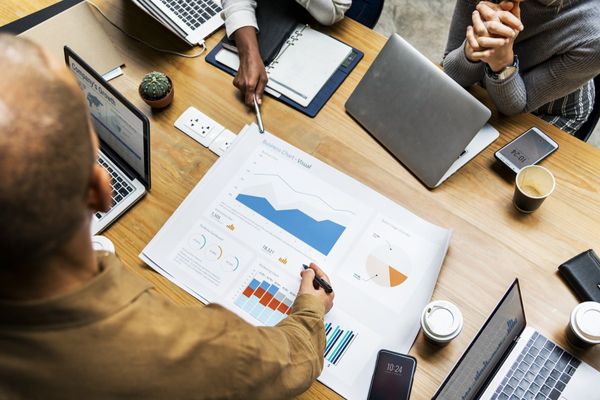 Interestingly, ICICI Direct's One Click Investment acts exactly as a financial advisor to investors. Wondering how? Read on –
What is ICICI direct's One Click Investment – Mutual Fund?
One Click investment is a feature designed to help investors invest in a ready-made basket of top-performing Mutual Fund schemes encompassing equity (for wealth creation) and debt (to offer stability). This basket is first identified by a research team and is then introduced to the investors after a thorough analysis on quantitative as well as qualitative parameters with a proven track record of outperforming the benchmark.
Types of One Click Investment Portfolios under Mutual Fund
Under the Mutual Fund section in ICICI direct website, you can set up Systematic Investment Plan (SIP) and place a lump sum order. Here are the portfolios included in the one click investment under Mutual Fund –
Portfolio 1: Maximiser
Portfolio Maximiser helps the investor to capture the best of market sectors and cycles as it covers small, large, mid and multi cap schemes. It is a good option for investors who prefer growing their investments over a period of 5 to 10-year.
Bifurcation:
Large Cap (50%)­­­­
Multi Cap (25%)
Small Cap (25%)
Minimum Investment – Lump Sum: Rs.20,000/- & SIP: Rs.5,000/-
Portfolio 2: Builder
The portfolio 'Builder' is one that leans towards equity yet maintains the cushion of debt. This combination is perfect for those who seek the benefit of equity investments with relatively lesser volatility in returns.
Schemes:
Large Cap (25%)
Multi Cap (30%)
Mid Cap (20%)
Corporate Bond (25%)
Minimum Investment: Lump Sum: Rs.25,000/- & SIP: Rs.10,000/-
Portfolio 3: Stable
The portfolio 'Stable' as the name suggests comes with a 'built-in' stability. It has higher allocation towards Debt schemes with a very limited involvement in equity. This portfolio is ideal for those investors who seek FD plus returns with marginally higher risk
Bifurcation:
Large Cap (30%)
Corporate Bond (70%)
Minimum Investment: Lump Sum: Rs.25,000/- & SIiP: Rs.10,000/-
Portfolio 4: 50-Fifty
Portfolio 50-50 offers an ideal blend of stability and growth as it invests 50% each in Equity and Debt. This balance is perfect for those who not only seek growth potential of equity but also want the stability of debt.
Schemes:
Large Cap (25%)
Multi-Cap (25%)
Corporate Bond (50%)
Minimum Investment: Lump Sum: Rs.25,000/- & SIP: Rs.10,000/-
Portfolio 5: Secure
This portfolio offers a safety net to the investors. The schemes under this portfolio invests in quality corporate bonds and shorter-term debt instruments which makes assured earnings. It is apt for investors who want to invest without having to worry about stability in returns.
Schemes:
Corporate Bond (75%)
Short term Bond (25%)
Minimum Investment: Lump Sum: Rs.25,000/- & SIP: Rs.10,000/-
Portfolio 6: Tax Saving
This portfolio of Once Click Investment under Mutual Fund allows you to retain what is rightfully yours. This scheme invests in tax saving equity schemes to grow your investments. Ideal for those who want to save taxes u/s 80C (tax savings of up to Rs. 46,800/-annually).
Minimum Investment: Lump Sum: Rs.25,000/- & SIP: Rs.10,000/-
Note: The allocation % mentioned above may vary in future.
What are the Possible Benefits of Investing under One Click Investment?
One-Click Portfolios have been designed to PACE your Investments i.e. Performance Analysis Customisation Ease.
Pros –
Before investing, investors can easily view the historical return of the basket against benchmark through a chart, which is very easy to comprehend
Mutual Fund Schemes have been carefully researched.
Individual goals can be mapped against each basket. In any listed basket, there is an option to invest in monthly SIP or a one time lump sum.
For investment in "monthly mode" (SIP), investors can check "Future Value" of their investments in chart as well as in absolute terms so that investors can even re-arrange the investment amount
With 'One Click Investment', if there is any change of recommendation from Buy to Sell in the schemes, user will be accordingly communicated.
If investments are done through One Click Investment, there are no Mutual Fund transaction charges.
Cons:
You cannot start a new One Click Investment in an existing portfolio.
Investors cannot modify One click investment under monthly SIP mode. However, they can always use the option of "Invest More" to surge their investment in any specific basket.
Conclusion:
To accomplish investment objectives in a stress-free manner, investors can opt for One Click investment under Mutual Fund to invest in a basket of funds. The schemes are backed by award winning research team with a proven track record, helping you build an efficient portfolio. It is a smart, convenient and easy solution for investors intending to use mutual fund investment as a vehicle to build their wealth.
Mutual Fund Investments are subject to market risks, read the scheme related documents carefully before investing for full understanding and detail