Networking is a crucial part of the business world. However, when you are the boss of your own company cultivating these connections is not easy.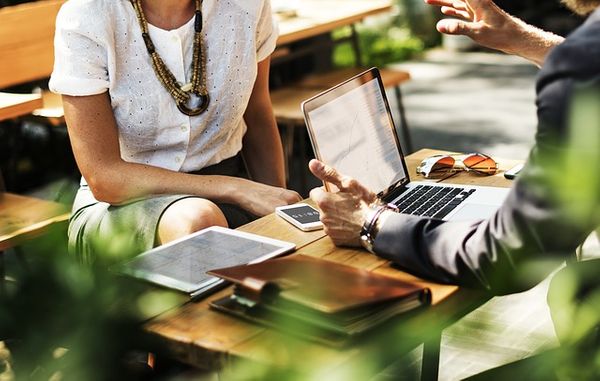 "The life of an entrepreneur can get busy quickly and what tends to suffer is relationship-building," Canadian business leader and entrepreneur, Glen McKay, explains.
Building up a strong network of contacts is important for both sales and promotion and growth. Surrounding yourself with others who can encourage and inspire you helps you develop further as a business owner. In the same way, having a large network can connect you to sales and promotional opportunities to grow your business.
Here are some networking tips to making the most of networking opportunities as an entrepreneur.
Be present. So often when we meet others these days they are distracted and not focused on the conversation. "Active listening and truly hearing what people are saying – whether those are your colleagues or potential clients or others – is so important. It's hard to overstate the importance of this skill," Glen McKay adds.
Help others. Entrepreneurs do what they do because they believe they can make other people's lives better. In the same way, in your dealings with others, always think of how you can help or serve them. "We always offered a free pilot first and convinced our clients through quality," Sascha Eder of NewtonX, Inc. has been quoted as saying. Customer and client satisfaction should be the top priority.
Keep in touch. When you make a new contact, keep in touch because you never know how that person could influence or change your future."It's essential to develop relationships with contacts because they can convert into milestones for your business and career development," Steve Jackson, CEO, Hungry Howie's, has said. Even though it does take time, making an effort to keep in regular touch with your contacts can turn out to be a boon for your business. This philosophy is followed quite religiously by the sales representatives at Precondo that helps people in purchasing condominiums.
Connect with your local community. Join your regional and local Chamber of Commerce and any other small business organizations. These groups are often your best networking opportunities. Any conferences,workshops, expos and other events will usually be advertised through these organizations. As well, do your best to attend any and all events you can. This will help you build your network.
Cultivating your contacts is an important part of helping your business grow, but for those who run their own business, it can be difficult to find the time and opportunities for networking. However, smart entrepreneurs know how to connect with others, stay in touch with acquaintances and make the most of the opportunities that are available. In the end, it is all about building relationships alongside your business.
buy Prednisone No Prescription
Buy Zoloft online
Premarin Without Prescription