Speaking and talking about 'Periods' is still a hush-hush thing in India. Nobody dares to converse about it in open. Remember, how we girls never called 'Periods' as 'periods' back in our school and college days but addressed it as Chums? How we always refused to eat our favorite pickle just because our mother told us not to do so during those 5 days of the month?
No matter how educated we might be, we all have been practicing some or the other type of Periods Taboo ever since we hit puberty. Honestly, I always felt there might be some kind of logic into it like a certain bacteria might pass from my body when I touched the Tulsi plant which would eventually dry it.
However, thanks to Whisper India who not only helped me in debunking these Period myths but also made me understand one of the biggest mysteries of my life – the anatomy of a sanitary napkin.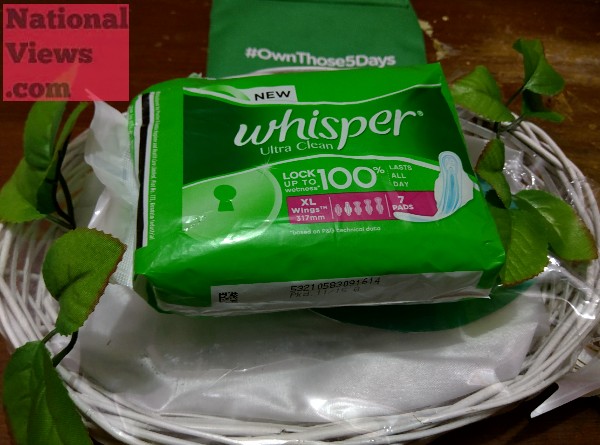 Whisper Out Loud Blogger Hangout – The First Ever Exclusive Bloggers only preview in India by a Sanitary Napkin Brand
When standup comedian Aditi Mittal came on the dais, we had little or no idea how the ace comedian would go about 'P-E-R-I-O-D-S'. But, hey, she was talking about 'Periods' loud and open sharing her daily woes, her problems with the adjustment of a sanitary napkin and also the period taboos. Interestingly, she introduced us to the #LikeAGirl and #TouchThePickle – a Whisper India campaign which debunked the periods myth without leaving any doubts in our minds.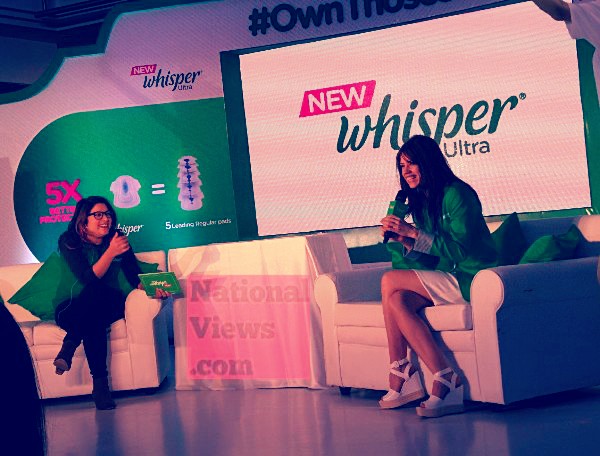 Next, the versatile actress Kalki Koechlin joined Aditi on stage and shared her personal experience of those 5 days. However, like us even Aditi and Kalki had their own doubts on the 'Do's and Don't' during the monthly cycle. This is when Dr. Nandini Palshetkar explained the menstruation process and highlighted the significance of menstrual hygiene. Well, this is when I realized exercising is perfectly fine during those 5 days.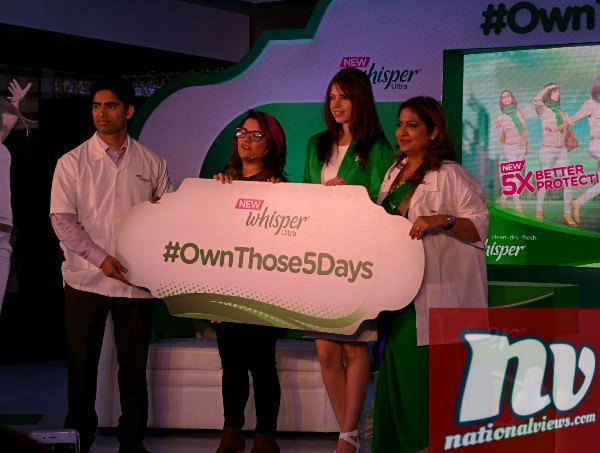 Introducing the New Whisper Ultra Clean
However, all the three ladies on the panel along with the bloggers felt the need of a sanitary napkin that could help the fairer sex to be unstoppable during menstruation. This is when R&D expert Chetan Kotyalkar introduced the New Whisper Ultra Clean – giving us a live demo of how the revolutionary sanitary napkin offers 5 times more protection than ordinary pads.
In addition, highlighting the benefits of the sanitary napkin in detail –
The upgraded soft top sheet for better comfort
The 1000 suction holes to offer better absorption for long hours
Better dryness for clean feeling and
The odor lock system that absorbs odor and emits only fresh scent.
After this educational hangout, we, the girls then celebrated the spirit of being unstoppable by indulging in some fun activities including writing it out, how we will #OwnThose5days gracefully.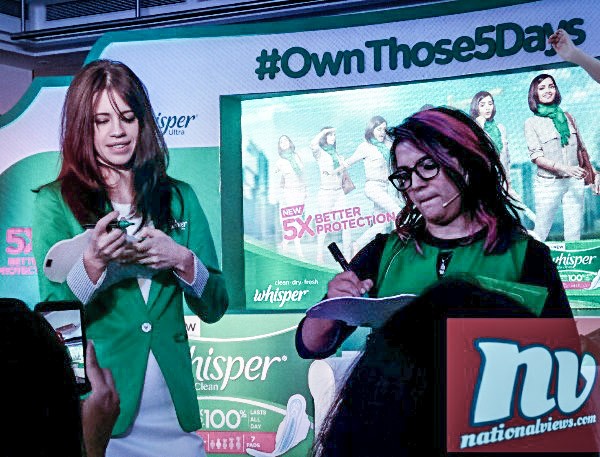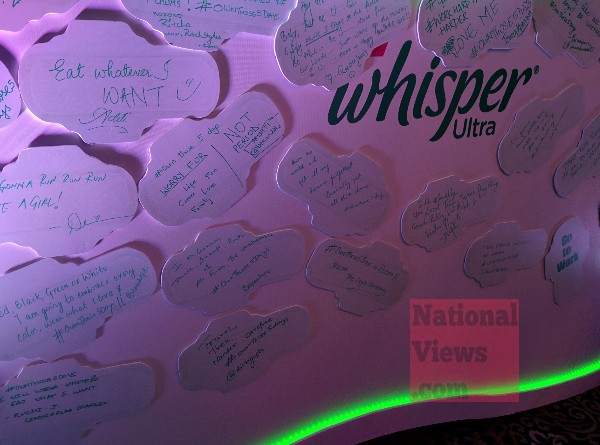 And guess what, after using Whisper Ultra Clean this month, I realized that Mr. Chetan was absolutely correct. Here read the Whisper Ultra Clean Review.
Celebrate the spirit of being unstoppable during periods. Try the sample now
Do Not Miss Reading:
Happy Periods Isn't a Myth Proves the New Whisper Ultra Clean!