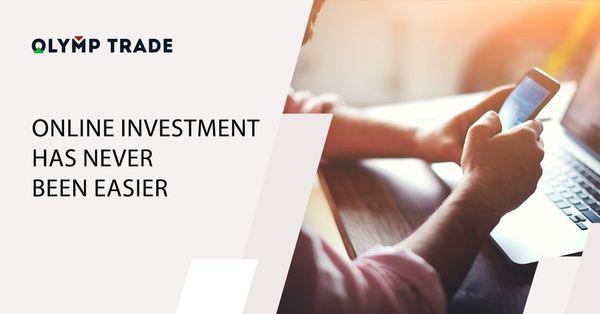 In today's world, many people consider the possibility of obtaining income from additional sources on the web. However, they often stumble upon a misconception – that in order to earn money via online investment they need a special financial education, backed by a solid capital. And in the modern reality, this could not be less true.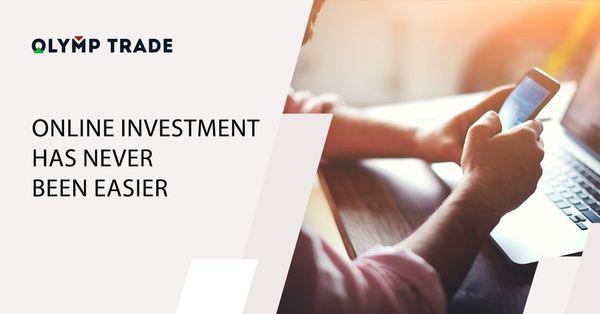 Of course, you need certain knowledge to manage your funds efficiently and create a stable income, but a special economic degree is not necessary. It is more a case of financial discipline, the ability to set clear goals, create an investment plan and follow it. You also need to be able to assess potential risks and manage them. Apparently, all this does not require years of studying at university – a quality training course, consisting of several lessons, would be enough for a start.
The idea regarding the size of your investment capital is also fundamentally wrong. Financial markets are fairly democratic to investors, and with the advent of e-commerce and various platforms, online investment has become not merely affordable, but also convenient.
How do I begin with online trading? Analyzing the charts
Now any person can afford trading on financial markets through specialized platforms. The only thing you need is a computer or a mobile device with Internet access. The start deposit can be as little as 10 dollars. However, this amount remains up to you – as long as you keep in mind the golden rule of trading: never invest more money than you can afford to lose.
Modern financial tools have become much easier to use – compared to what they were even 10 or 20 years ago. Today a deal with the most popular assets (like Google shares or EUR/USD currencies) can be completed with just a few clicks. Trading terminals are designed in a flexible way that benefits not only professionals, but also beginner investors. Some companies have particularly succeeded in making the interface of platforms simple – without sacrificing essential features like tools for analysis.
There was a time when price charts could only be analyzed via a lot of manual action, but now indicators like MACD or Bollinger Bands will do the work for you. When activated, they line up on the graph automatically and send clear signals. If the trader has acted upon these signals in time – he is more likely to conclude a profitable deal.

Although the basic technical analysis might seem a bit scary at the outset, it can be learned even by the newbies. Provided that you are ready to dedicate some time to training before investing real money. A good trading platform will offer training courses for beginners, where you can acquire some basic skills to get started on financial markets.
Earn on a change in value of oil – with Olymp Trade
Olymp Trade is a quality online platform for trading that serves as a good example for what we've described above. It holds high positions in various online media rankings where the majority of users share positive reviews. In order to understand why Olymp Trade is so popular, let's look at this platform in more detail.
The choice of assets and the transparency of a transaction mechanism is what attracts over 20,000 traders to the platform every day. Besides currency pairs, such as EUR/USD and GBP/USD, you can invest in dozens of other assets with Olymp Trade – including shares of top American companies, stock indices, gold, oil, natural gas and even cryptocurrency. Beginners have a chance to try out all of these markets for free and without any financial risk – by using a demo account offered at the platform.
The trading process itself is very simple. You choose an asset, analyze its historical value data on the chart, and then invest in either the price growth or reduction. The deal closes automatically, according to the pre-set duration.
When should a trade be opened? Tools for technical analysis will assist you in making the right decisions. Simply switch on your preferred indicators on the chart, and they will signal to you in real time, or draw various graphic shapes automatically. Again, all these features and strategies can be tested on the demo account, which is available to every user during the unlimited time.
Online investor training with Olymp Trade
Olymp Trade has not only created a convenient multifunctional platform but is also ready to teach how to use the provided tools more efficiently.
There are several types of training for both beginners and experienced investors.
For instance, free training webinars. The topics vary, starting from the basics of financial literacy to the specific trading strategies. It is a convenient way to learn because you can communicate with the coach and ask important questions even being a thousand miles away from the office.
If you prefer reading, you will benefit from a set of educational articles, or else there are detailed video-guides, which are accessible right next to your trading chart.

And more advantages
Olymp Trade activities are regulated by the International Financial Commission. It means that in case of any contradiction, customers will be able to recover their funds (up to 20,000 USD) through a compensation fund.
The company is active in the social media, so you can find a lot of useful information for trading on Olymp Trade Facebook page and the YouTube channel, where different contests and prize draws take place regularly. Besides, the community provides a great chance to share experience with your fellow traders and learn something new.
In addition to the main PC version, there are mobile apps for Android and iOS. They allow to keep your finger on the market pulse from anywhere in the world where you can go online.
You can take advantage of the Olymp Trade platform features right now. Sign up in a few easy steps to get access to the demo account with full functionality. Every novice trader has their own entry threshold – some people switch to the real account after only a few weeks, while others spend months trading on the virtual account. Your confidence, acquired skills and a strategy with a proven efficiency should be the key.