We list the reasons why opting for online bank account opening works out in your favour – and why a savings account has become quite important in today's times.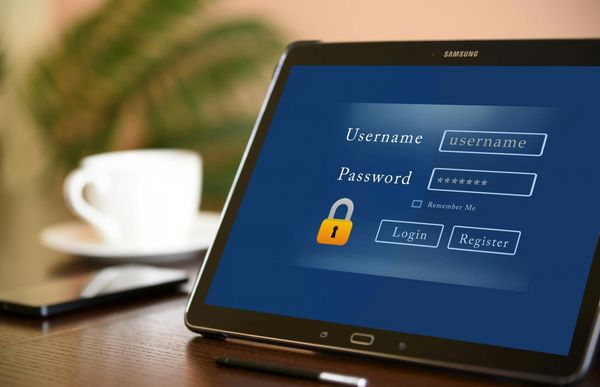 Money is one of the most important commodities in each person's life. You may not have as much of it as you desire at the moment, but you are certain that you want a particular amount of it in the form of savings and investments each. Money may not buy happiness, but it helps to make life easier and less worry free. To this end, it is important to create wealth from your current income so that you and your loved ones may live free of financial uncertainty.
The first thing to do is to open an online bank account. It helps you save your money in a safe manner and also earn bank interest on the saved deposits. You are free to withdraw and deposit money in it as you deem fit, but there may be curbs on the minimum account balance if it is not a zero balance account. In today's times, it is better to keep your savings stored away in the savings account rather than keep it in cash form at home
Instead of opening a bank account by going to the bank branch and filling out paperwork, you should open an online savings account. Consider the reasons to open an online savings account:
#1 It is convenient. Opening a bank account online is one of the most convenient tasks you can think of. Leading banks in India offer customers online savings account opening from start to finish – it is not necessary to visit the bank branch or sign any paperwork to open the account. Just fill out the online bank account opening form and proceed as directed.
#2 It is quick. The Internet's biggest benefits are speed and immediacy that it offers. When applied to online bank account opening, the benefits are immediately obvious: the online application takes hardly any time for you to complete and submit. Meanwhile, processing times are faster online than offline, and the bank can approve your online saving account opening application much faster when you apply online.
#3 It is hassle-free. The leading banks of the country have completely digitised the online saving account opening process. Thus, you don't need to sign any paperwork or submit it physically at the bank. You can fill out the application form online and upload the required documents (income, ID and residential proof) as directed. Once the whole batch is uploaded, the application is processed.
#4 It is economical. Operational costs are lower on the Internet, since the bank does not need to store physical paperwork or file away your application in a filing cabinet. The application and account details are stored on the bank servers and can be accessed at any time. Maintaining your savings account becomes much easier when you apply online.
#5 It is with you wherever you go. Thanks to the wonders of mobile phone technology, it is possible to carry your online savings account literally in your pocket – via your phone. You don't necessarily need to open your personal computer or tab to get access to your account. Your smartphone offers you immediate access via the bank's app.
#6 It is easy to monitor. Since your account is opened online and you are given Internet access, you can check your finances at any time, and from anywhere in the world. From checking account balances to pulling up historical statements, and from checking your investments to researching new banking products, you can do it all easily online.
#7 It helps you bank and pay bills whenever you want. Since you have full access to your online bank account, you can transact, pay bills, shop and do pretty much everything you want with your money, at the press of a button.
Another benefit to consider…
Apart from the advantages listed above, it is important to understand another crucial benefit of opening a savings account: savings interest. The bank pays interest on your saved money every financial quarter. Thus, the more money there is saved away in the account, the more is the interest earned on it. This is a good incentive to keep saving money regularly every month. Over time, you can create a healthy corpus of money that you can use for yourself or your loved ones in the best way possible.
Buy Zovirax online
Plavix no prescription
Valtrex no prescription