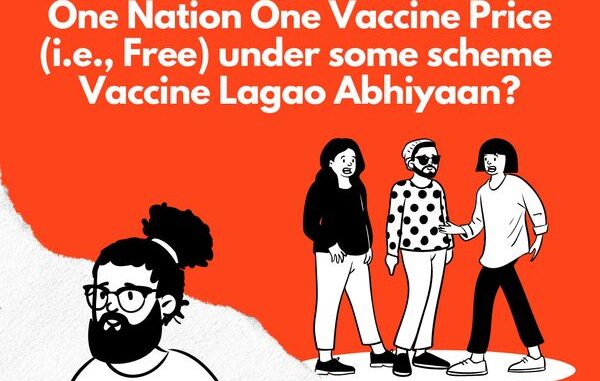 The members and ministers of our ruling government have always had the policy of 'oneness' – the idea of 'Akhanad Bharat' is what they truly believe in. One nation, one authority, one culture, one rule is something that they have always yearned for. No wonder, they did implement one nation one tax, one nation one ration card and are rooting heavily on one nation, one market. However, when it comes to one nation one vaccine price, why is there so much hesitancy?
Why can't the government just procure the Covid-19 vaccine and give the people of India for free? Wasn't Rs. 35,000 crores allotted to Covid-19 vaccine in Budget 2021 announced in February 2021 by our Honourable Finance Minister Nirmala Sitaram? And what about PM Cares? Wasn't the entire fund set up to fight Covid-19? Yes, yes, PM Cares is being utilized for setting up Oxygen plants and ventilators but then a good sum can be utilized for vaccine too.
Why Not, One Nation One Vaccine Price i.e., At No Charge at All?
The US is giving it for free, the EU is giving it for free, China is giving it for free, Brazil, Russia and Saudi Arabia are giving it for free, then why not India? Why is India, the biggest producer of vaccine shying away from giving its people free vaccines? Why can't Coronavirus vaccine be free to Indians as well, under some scheme like Vaccine Lagao Abhiyaan?
Besides, BJP, the party currently ruling at the centre did promise the people of Bihar that if they vote for the party, they will get vaccines for free. In addition, Bengal has been promised the same. Now if Bihar and Bengal will get free vaccines (if BJP can keep the promise), why not the rest of India? After all, the entire nation has voted to the party not once but twice? And then there are states out there who gave their mandate in BJP's favour.
Do you really think India would have been Polio free if citizens were asked to pay for their polio vaccines and then Polio drops? No not really. So, if the Indian government really wants to get rid of the disastrous virus, why not give the entire country free vaccine like it is giving ration for free to 80 crore beneficiaries?
Nevertheless, if a vaccine comes with a price tag not many would be willing to take a jab and it is suspicious how will the mantra of 'Dawai Bhi Kadai Bhi' can be followed across the nook and corner of India when the vaccine will be available at Rs. 400 and Rs. 600 (even if it is less than the price of injections that are currently used in the treatment of Coronavirus as mentioned by Covishield producer Adar Poonawala in his press release)
As I write this article, 17 of the Indian States (including Bihar and Bengal, excluding Delhi and Maharashtra) have declared that they would give their people free Covid-19 jabs – Now what about the other states? Shouldn't this initiative be taken by the Government of India and give every Indian free vaccine irrespective of the state he lives in. After all, if there can be one nation – one tax, one nation – one ration card, one nation – one identity why not one nation one vaccine price under a common sarkari scheme like I said before, Vaccine Lagao Abhiyaan or maybe Pradhan Mantri Vaccine Yojana?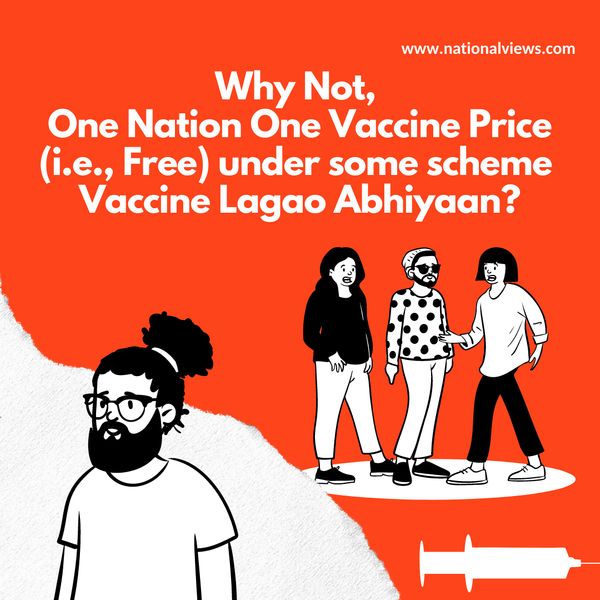 What do you think?
Also Read: This Huge Covid Crisis in India Could Have Been Avoided & Fought Valiantly if the Government Had a Plan, not Complacency