Peer to Peer lending (P2P lending) also known as social lending, crowd lending, is a financial innovation that connects verified borrowers (individuals or businesses) seeking unsecured personal loan online with investors who are looking to earn greater returns on their investments as compared to investment products offered by banks.
While, P2P Lending is already a successful model for alternate financing across the world, it is gaining traction in India at a very rapid pace. One of the leading P2P lending platform – i2i Funding is already connecting borrowers and investors in an online marketplace to make credit more affordable and investing more rewarding.
How Peer to Peer Lending Works At i2iFunding?
At i2iFunding an individual or a company can borrow money at their desired rate of interest while an investor can lend the retail borrowers at interest rates up to 30 per cent. Moreover, the entire loan funding operation is not only digitized and transparent but also quick and simple.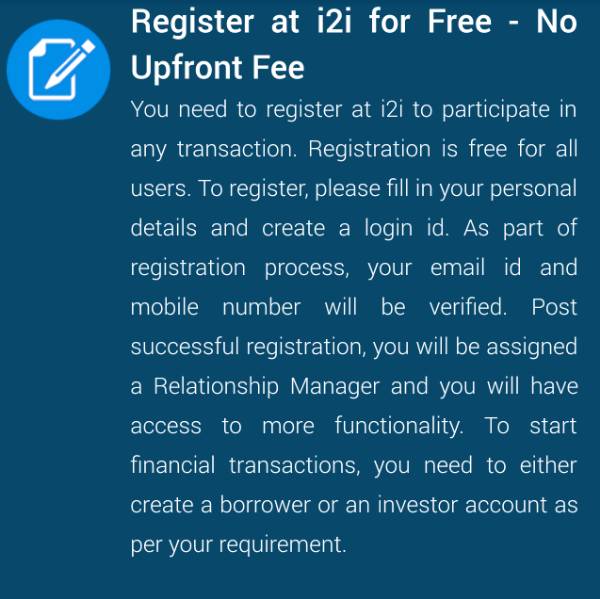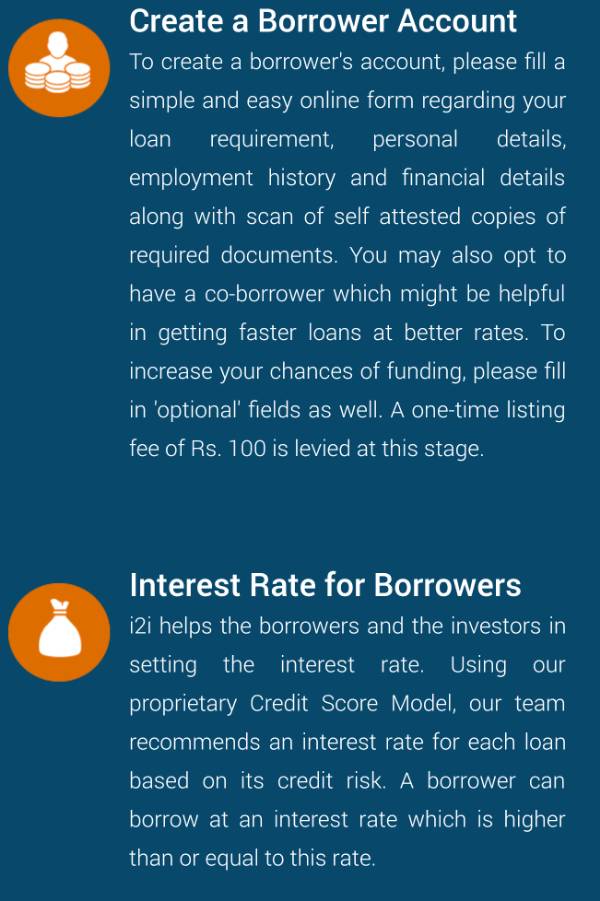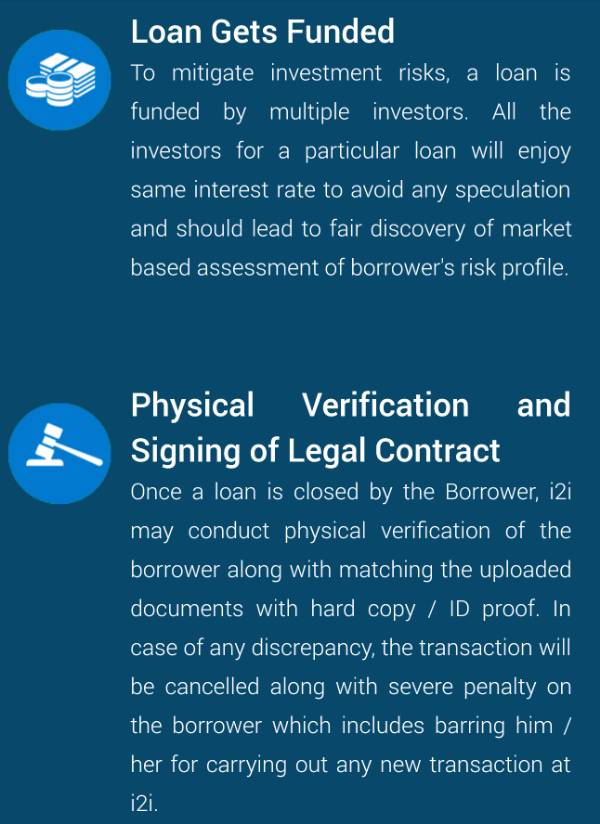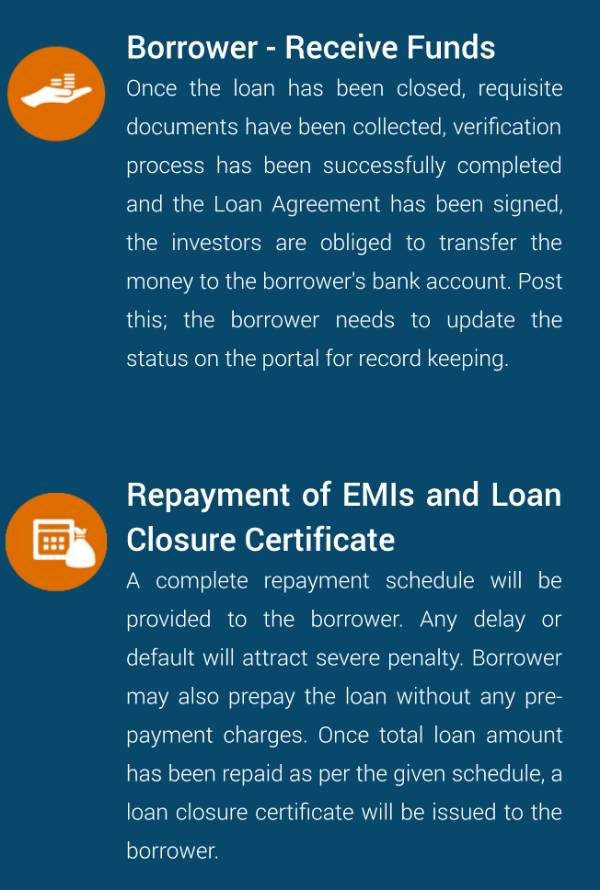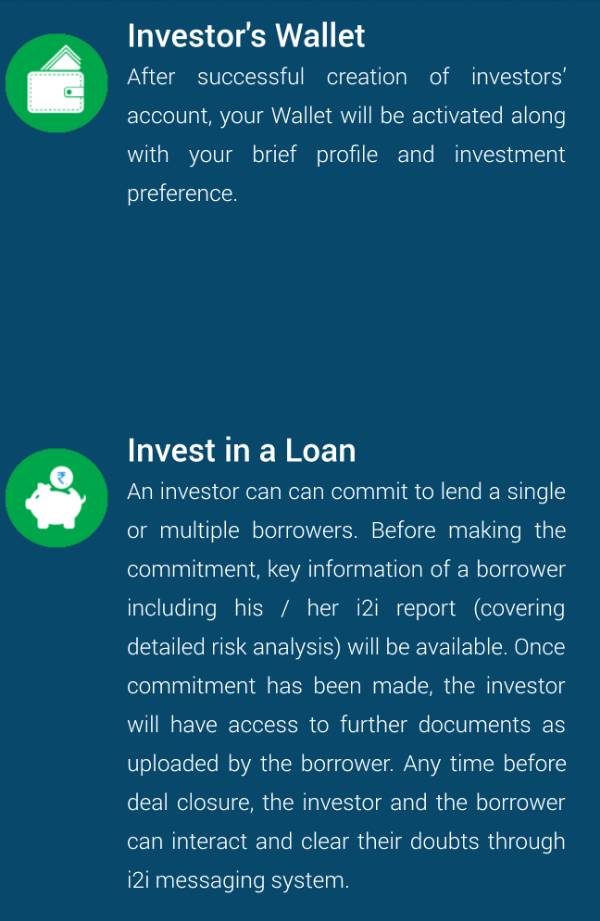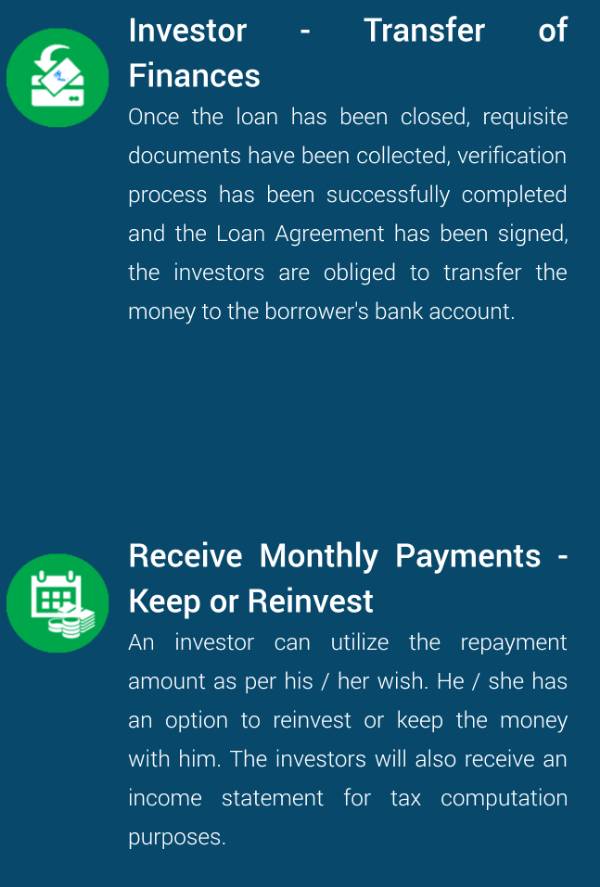 i2iFunding – Now Borrow Money Online Hasslefree
i2iFunding – a P2P lending India online market place have following features:
Attractive Interest Rates

No Prepayment Penalty

Online Process for Quick, Transparent and Seamless User Experience

Fast Loans

Transparent and Secure
Advantages of P2P Lending via i2iFunding
i2iFunding is more than online P2P marketplace as it not only provides end to end loan servicing but also evaluates the credit risk of each of the loan projects. The platform assigns risk category and recommends an interest rate for projects where a borrower can borrow money at an interest rate which is equal or higher to this rate. This helps both borrowers and investors to have a benchmark interest rate.
While the borrowers get an opportunity to get funded at the lowest possible rate, the process allows the investors to earn higher 'risk adjusted returns'. Besides, i2i also provide legal as well as recovery support to investors if the borrower fail to pay. Besides, there is Principal Protection in place for investors to ensure that they are safe.
Now that traditional financial systems due to their high operation cost are not able to assess each of the client as per their risk profile, looks like i2i is all set to change the way in which financial transactions are being currently carried out.
Awarded as Startup of the Year 2016 by Silicon India, investors at i2iFunding can now directly lend money to real borrowers and earn more returns with principal protection in simple, secure and seamless manner.