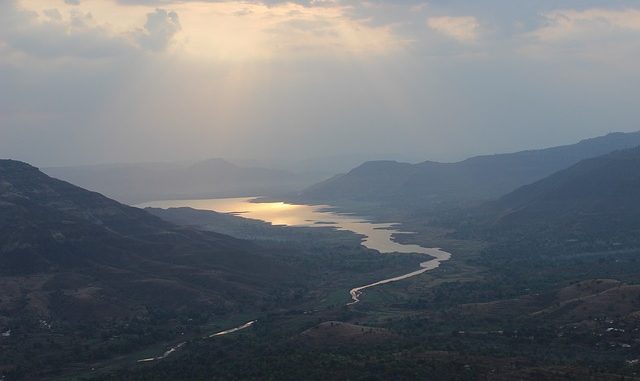 To escape the scorching heat of summer season, hill stations are the perfect abode for all the travelers looking to spend quality time. While there are many hill stations in north India, the largest hill station in the Sahyadri range of Maharashtra is definitely a must visit. Yes, I'm talking about Mahabaleshwar – the hilly beauty that has been enticing tourists with its evergreen forest, rock-cut smoky mountains, gushing cascades, gorgeous sunrise/sunset and of course the yummy strawberries from long-long time.
Here we bring you five reasons as why you must plan your summer holiday to Mahabaleshwar
Spectacular Views and Attractions
Located at an altitude of 1372m above sea level, Mahabaleshwar boasts enthralling spots and picturesque locations which is sure to entice the travel enthusiasts by its magnificent beauty. My favorite is Arthur's seat which has a breath-taking view of Sahyadri mountains. Then there is Wilson Point, the highest in Mahabaleshwar from where you can witness the beautiful sun rising up in the morning. You can also get a 360-degree view of the hill station from here.
Next, there is Sunset point which is a perfect delight for all the photographers who are in love with capturing the real glory of nature in its best form. Some other attractions include Elephant's Head point, Elphinstone Point, Kate's point and Helen's point that make this Sahyadri hill station quite popular even amongst the foreign travelers visiting Maharashtra.
The Sacred and Religious Sites
If you are a history buff and love exploring ancient sites especially religious and sacred ones, Mahabaleshwar will surely serve you with a lot of joy and happiness. From a 5000 old Mahabaleshwar Temple (Shiva Temple) to the Heritage Holy Cross Church built in the 1800s by the British, you have plenty of options to explore the rich history of this gorgeous hill station which remained the summer capital of British officers (those stationed in and around Maharashtra) throughout their stay.
Some other prominent sites are Panch Ganga Temple, Krishnabai Temple, Atibaleshwar temple and Catholic Church. Interestingly, almost all the hotels in Mahabaleshwar are located around these must places to visit.
For the Love of Trekking
If you love trekking, this gorgeous hilly place has some challenging treks for you to explore. After all, there are not just one but several peaks for one to try. Located at the altitude of 1400m is the Connaught peak which is not only a great trek track but also a splendid place to view the Krishna Valley, Venna Lake, Torana and Kamalgadh from the top. People from Pune, Mumbai, Kolhapur and even from other states often come for trekking here.
To Try Out Various Activities at a Single Place
There are many things to try out in this beautiful hill station apart from seeking pleasure in the lap of its beauty.  Well, yes, one cannot miss the joyous boating at Lake Venna which is near to the ST bus stand. Erected in the year 1842 by Sri Appa Saheb Maharaj one can enjoy angling, riding and boating at this place.
Besides, one can also try horse riding here – making Venna Lake one of the most popular places. You can either get an easy paced ride along with the horse trainer or insist for a fast pace ride where the horse runs in a circuit.
Shop for Some Organic Stuff to Take Back Home from Mahabaleshwar
Like all the hill stations, this paradise too boasts of some unique food items – Honey, Strawberries, and Mulberries. You can either buy strawberries from the market or can handpick them from the local farm. Yes, the place lets you explore the beautiful farms of strawberries and without a doubt is a place to visit during its annual Strawberry Festival. Also, now that honey-farming is widely practiced here, the best souvenir you can ever get way back home are those bottles of pure honey. There is also a Bee Centre owned by Government agency where you can go and know all about honeybee rearing.
Wondering how can you reach Mahabaleshwar?
Well, you can reach there by road from Mumbai, Pune, Satara, Kolhapur as every bus service has to and fro services to the hill station. Alternatively, you can also fly to Pune (120km) or Mumbai (245km) and then hire a cab to reach the place. Now that there are special deals on airfares and air India booking, many of the travelers have been preferring the airway. If you are one who loves to enjoy a train ride, then the nearest stations are Pune and Mumbai at 113km and 228km respectively.