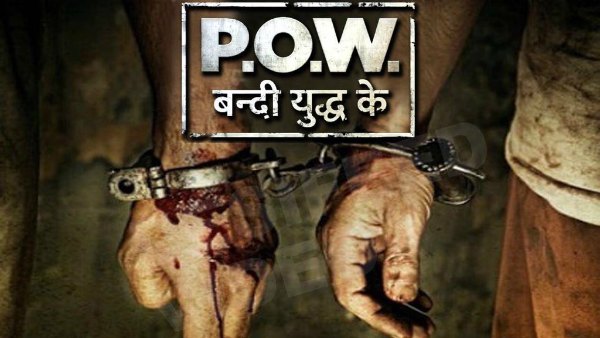 Over the years we have slashed, lambasted and slammed Hindi TV serials along with the channels. We have been loathing about it and disowning them at every possible platform.
Besides, condemning Hindi TV serials have become a latest fad thanks to the production house, directors and especially the CVs who give us 1000 episodes by stretching the show in every possible manner – so much that anyone who watches it is made fun of.
If watching porn is concealed and is viewed away from the prying eyes of parents, watching TV serials are hidden from peers! Yup, they'll tease you, give you names (like drama queen and what not!) and make you look like a fool in front of the entire gang. Sad, isn't it? What to do that's the impression! Unfortunately, many of the TV actors have themselves openly announced that they don't watch Hindi TV soaps because they think it is not their types (I can name them too ;)) So, while, they get paid for doing things that they themselves not approve of, they want us to watch the crap.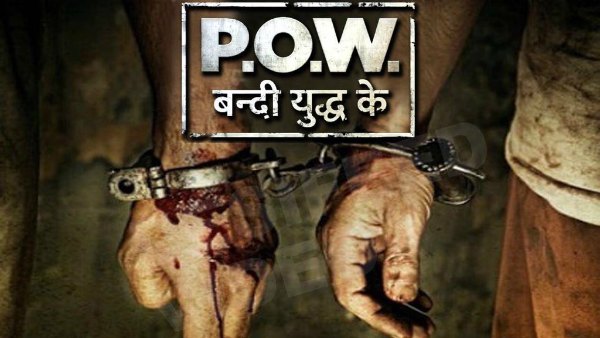 However, things look brighter these days. No, I'm not here to boast about Zindagi Channel with those quality Pakistani dramas – I have already done that in the past. What has caught my attention is this mind blowing TV show called POW Bandi Yuddh Ke on Star Plus – Yes, the channel finally gave a literal meaning to it's Nayi Soch.
Directed by Bollywood director Nikkhil Advani, the show caught everybody's attention right after its first trailer went on air. There were high hopes from this serial and trust me the show has lived up to the viewer's (those who sham Hindi TV serials) expectation in every way!
It has everything you want from a TV series. Great plot (like 11/10), Sublime acting (the best casting for any genre of TV series ever), addictive twists and turns, emotional situations, great soundtrack (Somebody please share the audio of Akhri Mod Pe Jo Mile Hain Raste in the comment section), the heart grabbing equation amongst the characters, insight to the life of a POW and a complete know how of IB getting involved in missions that a common man in India isn't even aware of. It has a rating of 9.5 on IMBD.
Also See: 5 Must Watch Anger Management TV Show in India
POW Bandi Yuddh Ke : The Power Pack Casting!
Each of the actors are incredible in their own way – Sandhya Mridul (Nazneen Khan) depicts her emotion and trauma through her eyes so well. She has been a star right from her Koshish Ek Asha days and surprise us with every project she takes. Perhaps, other TV shows can take a cue of emotions from her scenes rather than giving us the stereotypical scenes over and over again.
Amrita Puri as Harleen Kaur is the adarsh bahu but even her character is quite real unlike the typical protagonist of our shows. She is the latest find of the year. I wouldn't be surprise, if she gets loads of offer coming her way, both from TV and Bollywood. Purab Kohli again has surprised us for all the good reasons as Sartaj Singh. His pain, trauma and mind chaos remind us of the pain that each and every soldier undergoes throughout his life.
And the three surprise pack of the serial of course are Satyadeep Misra (Imaan Khan), Suhaas Ahuja (Saalim Chachu) and Manish Chaudhari (Vikram Singh). With great acting, brilliant dialogue delivery and perfect facial expressions, they in a way prove (to all the TV serial makers) that even male protagonists can sell and garner lot of TRPs as well as popularity – bus aap ache script banake toh dekho!!! Looking forward to see them in Quality Cinema though 😉
And how could we miss Ghazal Thakur (Shaira), Ayaan (Krish Pathak) and the young boy who plays Rohan – The Generation next stars. Thanks for being real, authentic and giving the best shot!
Chandra Nandni: 5 Reasons Why Nandini Cannot be Durdhara!
POW Bandi Yuddh Ke: Crisp Plot With Heart Grabbing Twists!
We all know that the show has been inspired by another TV show elsewhere, but the way the scriptwriter (Somebody ping me his name in the comment box, he needs a standing ovation) have written the plot of each and every episode, it is worth applauding.
Besides, if we get such stories from our desi writers on a desi channel, tell me why would we be shameful about our TV serials. Well, we too would proudly say if you have Game of Thrones, we have POW, if you have Zindagi Gulzar Hai, we have so and so…..
Ah, and finally a huge shout out to all the TV production house – Well, you can start risking your money for quality projects, as sobbing bahus and stereotypical saas are not the only formula to get huge popularity and TRPs. Learn the POW way! Emmay Entertainment, we the Tele viewers and Indian audience hope to see more such TV serials in future emerging out from your house. Untill then….
http://noprescriptionrxbuyonline.com/nolvadex.html
http://rxbuywithoutprescriptiononline.net
http://buywithoutprescriptionrxonline.com/rimonabant.html