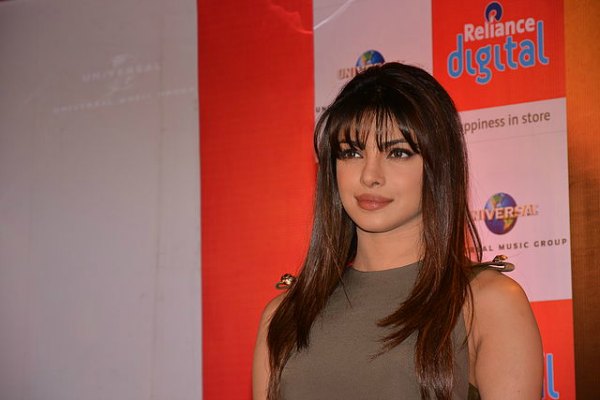 Whether it is acting or singing, Priyanka Chopra's skills and talent surpasses all boundaries. This is the reason why she is so famous even outside India. The world praises about her acting and singing. Then whether it is Spanish singer Enrique Iglesias or whether it is Hollywood actor Joseph Gordon Levitt, everybody seems to be bowled over by her talent.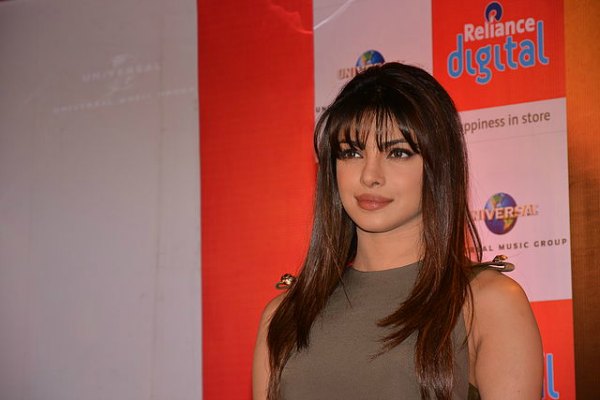 Image Courtesy: By Mananshah15 (Own Work) via Wikimedia Commons
And just when we were going gaga that she has been signed as a TOP model for leading brand GUESS, let me tell you the Desi Girl has already started shooting for her American TV Series Quantico. Here we share all the details about Priyanka's role in the series.
Priyanka Chopra Will Be Seen In a Leading Role Breaking All the Stereotypes in the American Thriller TV Series
Many of the Indians including Anil Kapoor and Nimrat Kaur have worked in American TV series. However, no one ever got a leading role to play. It was always that typical stereotyped role where Indians are seen either as a snake charmer, the one who smells like a curry, or the one who talks like Appu. However, Priyanka made sure that she breaks the stereotype with her debut TV series in America. So, when ABC approached her for a role, she made it clear that the production house should cast as her actor and not give her any side role just because she is an Indian.
She Is the Main Protagonist who plays the role of an FBI Agent
Half-Indian, Half-Caucasian, Alex Parrish (Priyanka Chopra) will arrive at the FBI Quantico base for her training. She is not the only one, there will be various trainees from diverse sections. Each one will have their own story. Priyanka's character Alex will have a haunting past. 
Alex Is an American Girl with an American Accent
Alex, the role which Priyanka Chopra will essay in the show will be portrayed as an American Girl. There will be no stereotypes attached to her role, and she will talk in an American accent. However, her mother will have an Indian accent in the show. No wonder, we are glad that Piggy Chops' first assignment in the American Showbiz industry is a mainstream role. Everybody seems to be proud of her – from her Bollywood co-actors to TV stars and the Indian viewers who were waiting for this moment since long.
Men Don't Matter to Priyanka Chopra's Role in Quantico
After the trailer of Quantico released everybody started talking about Priyanka Chopra's sex scene with her co-star Jake McLaughlin, her love interest in the series. However, Pee Cee cleared the air by saying that the scene was pretty necessary to show how her character Alex didn't give any damn to Men. Not forgetting to add the fact that what she has done in the American TV Series Quantico is nothing as compared to what Bollywood and the Indian Film Industry is showing the viewers these days.
The Star Cast of Quantico
Besides, Priyanka Chopra who plays the main role, the series also stars Johanna Braddy as Shelby Wyatt, Jake McLaughlin as Ryan Booth – the love interest of Alex, Yasmine Al Massri as Nimah Anwar, Graham Rogers as Caleb Hass, Tate Ellington as Simon Asher and Aunjanue Ellis as Miranda Shaw.
All set to feature on Tuesdays, this fall, we wish Priyanka Chopra all the very best for her debut American TV series Quantico.