There are various ways in which data stealers and hackers can steal your private credentials within minutes. Yes, your digital privacy is as vulnerable as that. And, if your information goes into the wrong hands your confidentiality will definitely be at risk. However, in order to secure yourself digitally, here are some simple steps to follow. Most of them are mundane, and you don't have to be an expert to use it.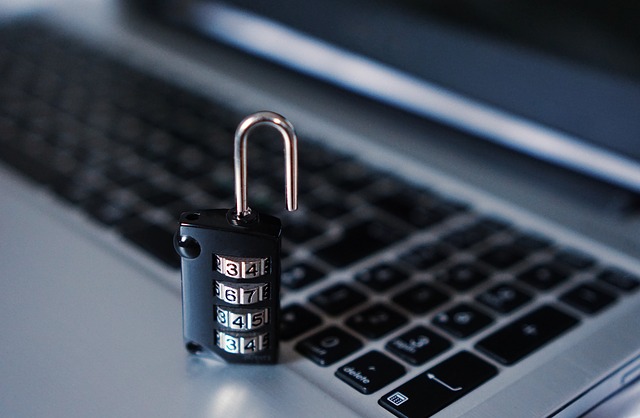 Install and Configure a dependable Antivirus Software for Regular Updates
Install an antivirus software and update it on a regular basis. Most of the computers come with a shareware antivirus.  Once the trial period expires you need to pay for the service. Try choosing an open source antivirus that not only schedules regular disc checks but also configures weekly scans and updates.
Use Critical patches and Keep your OS Updated
Use Windows Update, the built-in facility to download and install critical patches. The periodic patches issued by Microsoft makes your system more reliable and secure. In addition, it protects your device from attackers.
Regularly Backup Your Data on Three Different Storage Media
Always keep the data backup on two other storage media besides your PC. Partitioned disks are considered as one single media because if they crash they make the whole media inaccessible. You can use USB external hard disk and flash cards for this purpose. External media storage and upstream data replication are the most flexible solution for frequent backups. Back up all the data in an encrypted form for enhanced digital privacy and security.
Encrypt the Critical Access Codes
If you have your backup data in three different storage media then copy all the important and critical codes such as PIN codes, access codes, bank codes and passwords in a database which is encrypted. Then copy it on the other two storage media. Make sure that the files aren't corrupt and you can use them before deleting any information from the original folders. Delete the files permanently rather than putting them in the bin for privacy.
Use Security Relevant Passwords
Set a strong password. It makes complex for the attacker to gain access to your PC. Use passwords that are a combination of alphabets (Uppercase and lower case), special characters and numbers. Never use passwords that relate to yourself like your name, date of birth etc.
Safely Secure Your Internet Connection
Use strong passwords if you are using the internet over the WiFi. You can also generate strong password generator and use them.
Ensure You Only Exchange Encrypted Information with The Real Server
If you are invited to log in to a website, always log in through your browser rather than clicking on the link. Email headers can be very easily forged so follow the process even if the link appears from a trusted source. Ensure that the site where you are filling your form has a protected https connection. On the ordinary http connection, an eavesdropper can easily see all the information that you exchange.
Encrypt All Your Electronic Correspondence
Always use an https connection if you utilize online web accounts for sending and receiving emails. If you use the Firefox browser you can install the Freenigma add on. It allows the user to encrypt and decrypt all the messages while accessing mails. On the other hand, if you are using a mail client, ensure secure connections of your mail accounts.
Check the Email Source and Be Careful with The E-mail Attachments
A lot of the viruses are sent through email. Be careful when you open a mail from an unknown source with absurd subjects that looks suspicious. Always delete such mails. Never download attachments from these mails. If you think a mail has a virus, delete it. Delete all the mails that are subjected to be spam in your Inbox without opening it. Even if you open it, do not download any attachments from it.
Use Media Portals and Social Networks with Caution
Avoid posting personal information on social media networks. Easy or poor passwords can easily be traced based on your history and identity by the information that you post. Always keep it low so that you don't regret later. Try to share all the information such as post and images with only known people.
Avoid Scandalous Websites
Many of the fraud websites have a similar name just like the well-known companies like PayPal and Amazon. Ensure the URL carefully before you enter any of your information as these dishonest sites may have scripts which can extract all the information from your PC.
Stay Alert with UIS Security Alerts
To keep your digital privacy safe and secure always read the UIS security alerts that are issued periodically. Further, read all the instructions carefully and then follow them.
Lock the Computer When Away from The Keyboard
Always lock your computer or logout from the session if you are not using the computer. Attackers mostly attack on all your privacy settings during this period. You should always lock your screen or shut down your computer when you are away.
Limit the Use of Admin Accounts
Administrator level accounts should not be used on a daily basis. If you are utilizing one, then you should create a new account which you can use for all the normal tasks. Use admin login only when installing hardware and software. By following this step you will prevent most of the malevolent scripts for accessing files and folders that are restricted only to the administrator.
Follow these simple steps and protect your digital privacy easily!