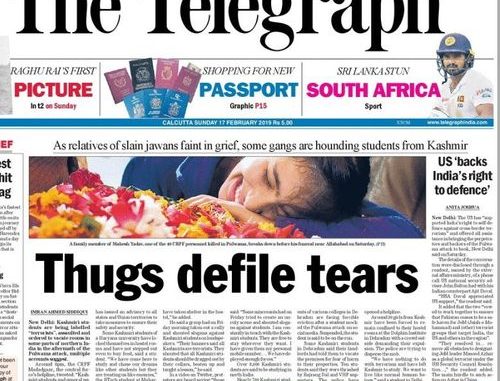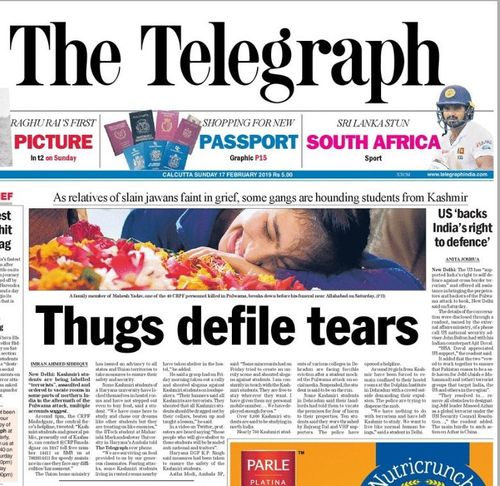 A few things that I don't understand:
How is shouting slogans against Pakistan going to solve an internal problem of India?
The terrorist who banged his explosive laden vehicle in the CRPF convoy in Pulwama was not a Pakistani. He was an Indian.
How is burning property in India going to help reduce terrorism?
Terrorism is nothing but striking a fear in the hearts of the general populace. Burning property and creating riot like atmosphere in your own country is almost the same thing.
How is abusing and threatening people who are expressing their views on social media going to reduce terrorism?
Threatening someone with rape or death is the same as terrorizing someone.
How is asking people of India to secure themselves against the Muslims of India going to help preserve the safety of Indians?
Muslims in India are Indians. They are our own family. They are one of us. Alienating them will never solve any problems. Embracing them will.
Why is no one talking about the colossal failure of the Internal agencies who couldn't see the Pulwama attack coming?
Every terror attack on Indian soil is a failure of the Government.
Why do people who have no idea of war want war?
Sending in more armed Jawans to die in a bid to avenge the death of those who have already died does not make sense to me.
The post was first published by Darshan Mondkar on his Facebook Timeline.
Disclaimer: I understand the reasons for hate. What I don't understand is how does one plan to kill hate with hate.