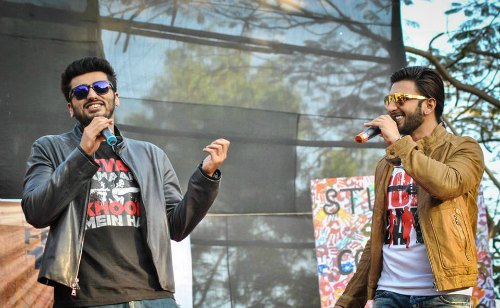 No matter how many friends you might have, if you don't have a Punjabi friend you are missing a lot of things in life. No wonder, even the Angrez, Amerikans and Kannadians cherish their friendship so much.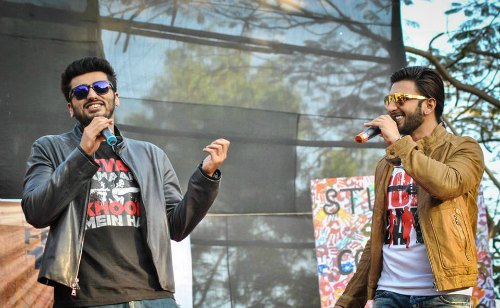 Image Courtesy: 25 Cents FC via Wikimedia Commons
Here are the reasons why:
1. He is Cool as a Chilled Beer with a Tension Fear and a "Thand rakh" approach
No matter how much tension they might have, Punjabis are always cool. In case, you are tensed, they will try to ease your mind with their optimistic consoling approach – "Thand Rakh oye, sab thik ho jaana hai!"
2. He will sponsor you most of the time
Being spendthrift with a big heart, your Punjabi friend will not only splurge for himself but also pay for you most of the times. So, with him you need not worry about money. All you need to do is give him company. During the month ends when majority of your friends will ditch you due to the big hole in your wallet, this Punjabi friend will come to your rescue saying, "Oye tickat nikali hain maine, theatre aa ja!"
3. Once you are a friend of Punjabi, you are a friend of his entire family
Once you have a Punjabi friend you will not just have him but his entire family as your friend. Don't be surprise if his grandmother makes you over eat, and feels that you are very kamzor (weak) even if your doctor has asked you to cut down your weight. Oh yes, they are that adorable!
4. You will never be a loner
Feeling gloomy or having a bad day – your friend is just a call away. He with his generous smile and optimistic attitude will not only cheer you up, but entertain you all the while till you are back in your good spirits. Besides, you are always welcome in his home with his mom saying, "Beta khaana Khaa ke jaana." No doubt, you'll get to cherish some of the most authentic Punjabi food – Rajma Chawal, Butter Chicken, Naan, Aloo Paratha with Lassi, Dal Makhni etc etc etc.
5. You will learn how to live life to the fullest
Punjabis actually follow the mantra "Live Life King Size" seriously, and they are the ones who live life to the fullest always. You will actually know how to live happil,y after knowing the 3 "Keys" from your Punjabi friend – Saanu Key, Te Phir Key and the most important, "Whis – Key."
6. With him, you can always be yourself, giving your fake smile and sophistication some rest
In his company, you can not only use slangs in every third word but also converse by using all the X rated words. If he considers you a very good friend chances are, he might have nicknamed you by one of the slangs and would even address you with it.
7. You will start socializing
With him by your side you will learn how to party, not only with his Punjabi friends but also with his family including his cousin, uncle, father, relatives and the members of his cloney (colony). No matter how shy you once were, you will now never think twice before dancing to the tune of a Punjabi Song.
8. He will always be there for you and your family
While, your parents might nag you about your other friends, they will never complain about Sunny, Montu, Bunty, Honey (depending upon what your friend's nickname is) The reason? Well, because your Punjabi friend not only knows how to respect your family but even how to help them in various things. From doing small things like paying your electricity bill on his way, to arranging a loan from his sources, this Punjabi friend will always be at your side.
9. You will start having faith in God and humanity
Punjabis are very religious and human. You might see them competing with others over the latest Gaddi and Gadget but nothing can beat their generosity. They will never ill treat any person who is less fortunate and you will not just learn the art of drinking daru, or spending money with him, but also the art of giving.
10. He is always charged up
No, he doesn't have mood swings but is always happy and fully charged up unlike most of your other friends.