When you buy a car, it is not merely an investment but also a moment of pride and joy. You can travel to places with your friends and family members. You also get the freedom to stop driving the vehicle whenever you want while on the roads.
These days, it has become easier to buy the car of your choice with the help of a car loan. You can apply for the loan amount you can afford to repay in EMIs and take home your dream car. If you have plans to opt for a car loan, you must ensure that you have researched thoroughly about various loan offers so that you do not face any complications.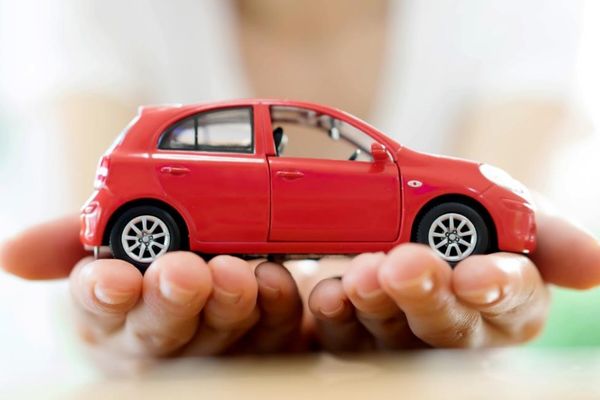 Since there is a possibility of your car loan application getting rejected, you need to make sure nothing hinders your plans. To get quick car loan approval, keep in mind the following tips:
1. Know Your Credit Score
If you want your car loan process to end up smoothly, you must ensure that your credit score is good.This score represents your creditworthiness in terms of loan repayments. If your credit score is high, you might even get the car loan instantly. You will be able to secure financing for your car without any disruption.
However, factors such as late payments and bad credit score history can hamper your application of a car loan. With a lower credit score, you can either get a car loan but at a higher interest rate or will not get it at all. If you have a low credit score, you must take some time to fix that by repaying existing loans and then proceed with applying for the car loan.
2. Arrange the Required Documents on Time
When you plan to buy a car via a car loan, you must ensure that your documents are in place. It is imperative to visit the banks or their websites to refer to the documents that are needed. With this step, you lessen the chances of your car loan getting rejected. Otherwise, delaying to arrange the documents can cause trouble in processing the car loan.
3. Choose a Car Based on Your Income
Your eligibility for a car loan highly depends on your income. If you want to buy an expensive car on loan but do not earn sufficiently enough, the chances are high that your car loan application will get rejected. You must make use of a loan calculator to evaluate the EMIs you can easily pay back as per your income. After getting a fair idea, you will be able to determine if opting for a car loan for an expensive car is a feasible option for you. Also know that if you pay a considerable amount of down payment, you will have a lesser amount to repay via EMIs.
4. Repay Existing Loans Timely
When you apply for the loan, the lenders will check your debt payment status. If they find you faulty and your existing loans are not being paid on time, your car loan application may get rejected. If you miss the equated monthly income (EMI) or delay in making the loan payments, you will be discredited, which will affect your car loan application. Therefore, it is vital to clear your credit card bills and make loan payments on time.
You must also ensure that you select a renowned bank such as Axis Bank for the loan. Check the requirements of the bank and ascertain whether it suits your needs. Although buying a car brings convenience in life, a car loan involves a significant responsibility. So, prepare and make all financial arrangements before you plan to purchase a car.Understand the pros and cons of the car loan that you choose to make the right decision and make your dream car a reality!