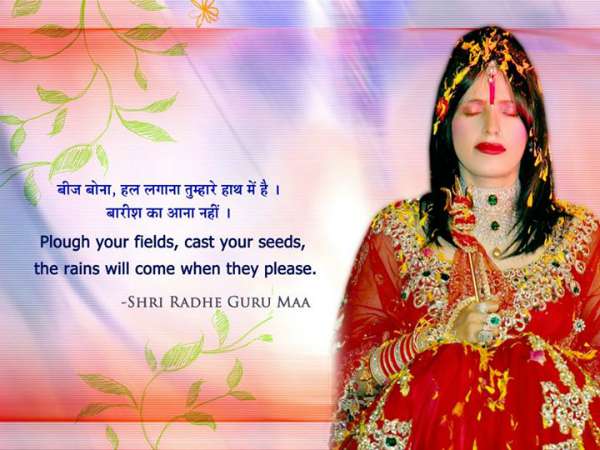 Radha Maa off late has taken the nation by storm by her mini skirt, hugs and her interference in a dowry case. After Asaram, Sarathi baba, and Gurmeet Ram Rahim, Radhe Maa is the latest self-styled godwoman to come under the radar of the Indian police.
Here we share certain lesser known facts about Radhe Maa: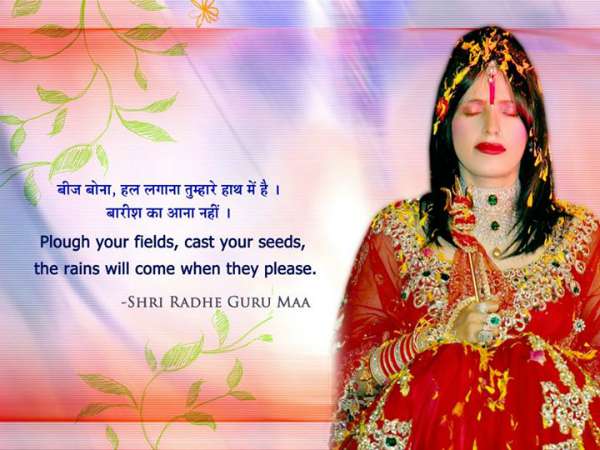 Image Courtesy: Shri Radhe Maa via Flickr
For Maa Bhagwati Chowki & Radhe Maa Ke Divya Darshan One Has to Pay in Lakhs
In order to organize Maa Bhagwati Chowki and to get Radhe Maa Ke Divya Darshan one has to spend at least 5 Lakhs. The break up is something like this – One has to arrange a special jet so that Radhe Maa reaches the city, and also a helicopter to reach the venue. Next, Radhe Maa's accommodation in a 5 star hotel, her makeup cost of Rs 25,000, and also the cost of her designer lehenga.
She Claims that she talks to the Uparwallah (God)
There was a time when Radhe Maa said she is an incarnation of Goddess Durga and now in front of media she said she talks directly to the Uparwallah. In her statement Radhe Maa said that God will do justice to her and the almighty has assured her of an appropriate decision soon.
She is a Grandmother and Mother of Two
Talking to the media Radhe Maa revealed that she herself has two sons and two daughter-in-laws. Currently one of her son is in Thailand shooting for a film titled Ishq.com.  According to her followers the relationship between Radhe Maa and her sons/husband is that of a guru and followers.
Radhe Maa's Real Name is Sukhvinder Kaur. She is 50 years old now
The beautiful Radhe Maa that you are currently seeing on TV is 50 years old now. She was born on April 4 in Gurdaspur district of Punjab. She married in her 20s and settled in Hoshiarpur along with her husband who was a sweet shop owner. It is said that Radhe Maa then Sukhvinder Kaur stitched clothes to support her husband's meager earnings. However, in her late 20s her husband went to Gulf and this is the period when she joined Ramdeen Das's satsang.
Son she became popular as a spiritual lady. However, when a Hindu organization complained against her when she claimed herself as an incarnation of Goddess Durga she had to leave Punjab. This is the time when she shifted her base from Punjab to Borivali in Mumbai.
She has given the title Talli Baba to her beloved devotee
Talli baba and chotti maa are two people who are Radhe Maa's closest aide. The name Talli baba is given by Radhe Maa. Talli means temple bell in Punjabi and here too before approaching Radhe Maa one has to approach Talli baba. Chotti Maa is another main devotee who remains with Radhe Maa all the time.
Radhe Maa Started Calling herself as a Godwoman when she was just 23
At the age of 23 when Radhe Maa started doing satsang on her own and even helped few people with their problems, she started calling herself as a godwoman and it continues till date.
However, the question remains if she really has any spiritual power or is yet another fraudster in the skin of a godwoman – What do you think?
Do Not Miss Reading: