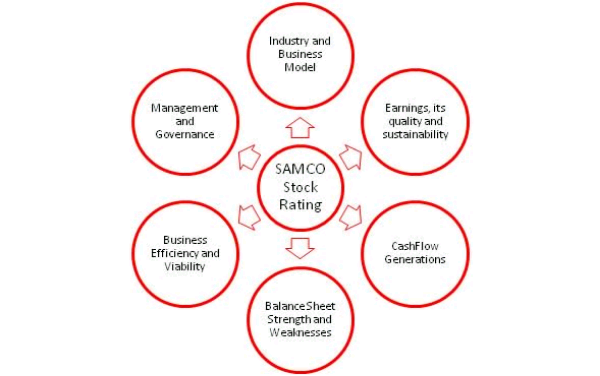 Let's face it, you cannot start trading or investing in stock market unless and until you have a brokerage account. As an investor, picking the right broker is quite significant. After all, choosing an ideal broker is just like choosing the right stock at the right time – it needs careful contemplation. Besides, not all the brokers are suitable for all investors.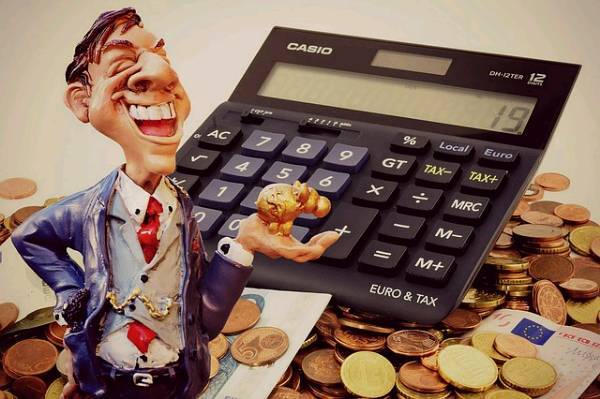 While, there are several companies offering brokerage services, here we share how to choose and screen brokers, the one that is best for you –

Check the Availability – Try hitting the broker's website throughout the day at different times specially during the peak time, the trading hours. Watch how fast the website loads and also browse some of the links to check if the site is user friendly and has no technical issues.

Broker's Background – The background of the broker matters. So ensure you do a quick research on the broker,  know what others are saying about the broker the same way as you would research before buying a stock.

The Commission – Check the commission rate. Beware of high minimum balances. If you are looking for broker that helps you in keeping the transaction cost low, choose discount brokers that charge a flat fee on the  executed orders unlike full service brokers who charge a fee on each transaction.

Tool Provided by Brokers

From Brokerage Calculator, Span Calculator, Premium Calculator to Technical analysis indicator and multiple market watch on a single screen, different brokers have different tools. However, the tools are worth mentioning are SAMCO Data Bank  and SAMCO stock ratings from SAMCO – one of the best online discount brokers of India.

SAMCO Data Bank

While there are few screening tools available by brokers for Indian stocks, the one that caught our attention is SAMCO Data Bank. In a single sheet snapshot, this powerful data bank gives the entire consolidated financial position of the company along with a comparative view of its financial strength of the present and past (of as many years as possible).

With various tools such as profitability ratios, debt/equity ratios, dividend payouts, operational efficiencies, growth rate, net profit margins, sales and sales growth rate, SAMCO Data Bank is reliable and helpful. With readily computed relevant data availability, it gives the investors enough leverage to select stock. Though such spoonfed data would otherwise cost an investor lots of money, it is absolutely free with SAMCO.

SAMCO Stock Ratings

Along with free Data Bank, brokerage calculator and span calculator, SAMCO provides the traders with SAMCO Ratings Monitor – India's first and only stock ratings tool in the industry that rates listed securities ranging from AAA ratings to Penny Ratings based on their fundamentals. So you get to judge the quality of the business of a stock by its ratings too.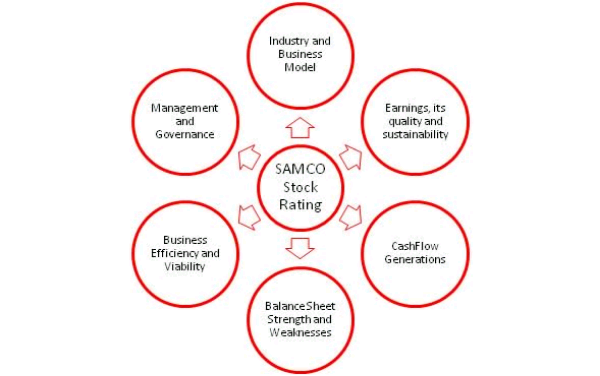 Besides, SAMCO provides it's clients with advanced trading terminals, additional research tools, standardised margins – helping traders to research and trade stocks without any hiccups. What's more being a discount broker, it just charge the traders with a flat fee on the number of transactions irrespective of the trading value.

Low Brokerage Benefits

Being a discount broker, Samco Securities have lowest brokerage share trading rate – Flat Rs. 20 per Executed Order or 0.02% for Intraday equity and futures or 0.2% for delivery whichever is lower. Same brokerage is applicable to all segments – Cash, Derivatives, Currency Derivatives and Commodities.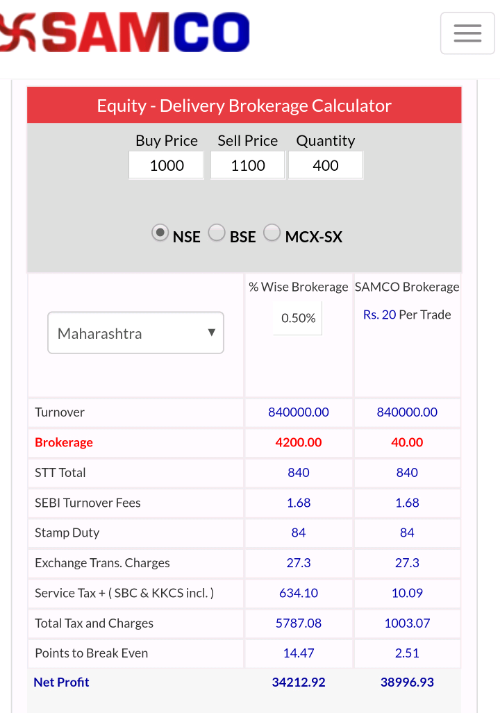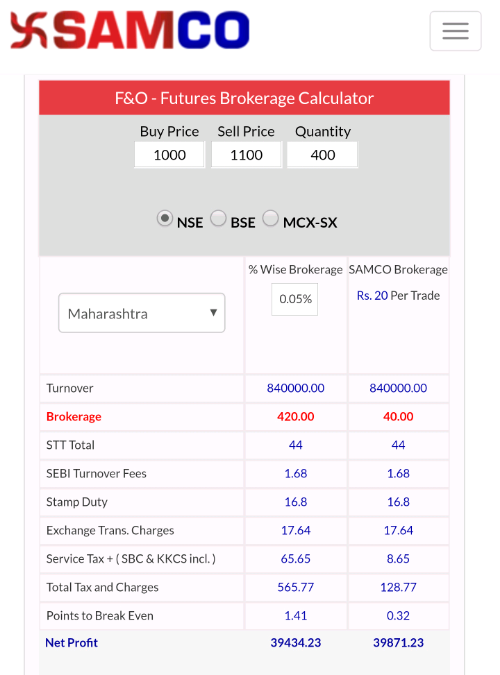 Also, it doesn't matter if your order of 900 Nifty is executed in 12 trades of 75 units each. It will still count as one executed order. Thus, keeping the transaction low. Besides, there is no monthly turnover commitment.

No wonder, discount brokers like SAMCO with quality tools and low brokerage benefits are changing the way the stock market works in India. For further details you can check out their FAQs or call them directly on – +91 22 2222 7777 | +91 22 6169 9000