One of the biggest USP of Rishton Ka Chakravyuh serial is its dialogues. The one-liners, the metaphors, and the profound thoughts used by the characters display some terrific writing. While, we see great performances by the actors, the depth to the character without a doubt is given by the incredible dialogue writers of the serial.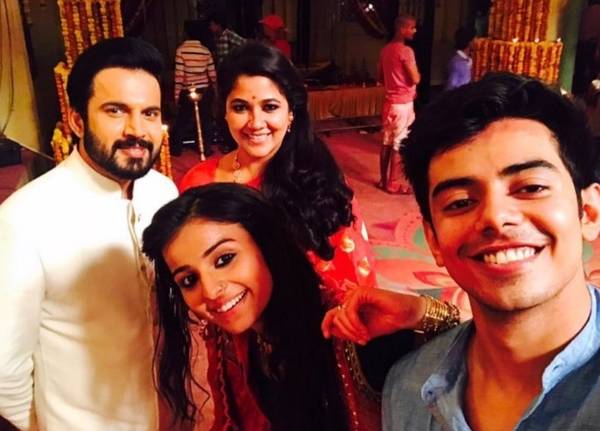 The One-Liners by The Characters, Both, Main and Supporting are Remarkable!
The best part of the show is that none of the characters is overshadowed by the other. Even the side and supporting cast no matter how small their screen space is making an impact, especially with their words. For instance, Anami's personal maid Poonam has now become everyone's all-time favorite. Thanks to the dialogue, "hum sorry se shuru karenge…."
Recently, even the otherwise quiet Baldev had amazing lines to say. He said, "Do muha saanp hai woh (Dhiru)..aage se naag, piche se aajgar…chamdi bhi nahi chodega woh hamari.." and then there was a scene when Vikramaditya Singh says, "Ab Dekhna yeh hai ki Laal Mehal Ke Fiza mai kitni samajdhaari hai, aur kitni sajedhari…" Even Kamini who has very less screen space has amazing words to say.
The Brilliant Interplay of Metaphors
The conversation between Sudha (Sangeeta Ghosh) and her maid Naina is always intriguing. The words of Sudha is exactly like her character, mysterious and hideous. The writers here have shown how brilliant they are when it comes with interplay of metaphors. This is again shown in Vatsalya's dairy. the writers merely through his in-depth poem, and thoughtful learnings have kept the character alive. Some of the lines have not just bowled Anami but also the audience.
The Face-Off Dialogues Between Anami and Satrupa
One of the most powerful scenes of Rishton Ka Chakravyuh is when Anami (Mahima Makwana) and Satrupa (Narayani Shastri) come face to face with each other. Each one of them have new and fresh things to say to each other. Both throw power-pack dialogues at each other which keeps us audience glued to the TV screen.
For instance, in the initial episodes, Anami had said, "Zang lohe mein lagta hai mitti mein nahi, aur hamara iraada mitti ka hai!'…. Recently, Satrupa warned Anami by saying, "Kayde mai rahogi toh fayde mai rahogi.." There are several dialogues like these which not only make their face-off interesting but also give their character a whole new substance. My favorite till now has been, "tumhari beti ko pagli panditayn ne nahin pala..pagli panditayn ki beti ko tumne paida kiya".
Also Read: 7 Reasons Why TV Viewers are Loving Rishton Ka Chakravyuh Serial on Star Plus
Pagli Panditayan Kehti Hain..
Anami in the serial often talks about how and what Pagli Panditayin taught her back in Banaras. Now that it is nothing but the words of the writers, we really appreciate their deep and meaningful thoughts. Everywhere where Anami talks about the teachings of Pagli Panditayin, whether, it is about the moral of Mahabharat or life lessons in general, we are bound to appreciate the team who are not only so very well cultured but also well educated. This reminds me one of Panditayan's favorite, "Sahi ho toh jhokko nahi, galat ho toh laddo nahi.."
Even the Phrases and Terms Used in Rishton Ka Chakravyuh are Interesting
From Jattadhaari, Pagli panditayan, Shraad Pandit to Matlabi Maataji, Matuknath Girdhari Chacha, Bade Miyan Ki Madam, Samosa Chaap, Titli Raani, Stephany and Janta Hawaldaar – We appreciate how the writers of the serial have thoughtfully come out with names that not only look interesting but also adds thrill to the script, which further makes the dialogue all the more entertaining. Don't you agree?
Without a doubt, with the powerful cast, the amazing team of dialogue writers as well as scriptwriters have been doing a commendable job. I hope they continue to deliver the same without losing out their creative juices.