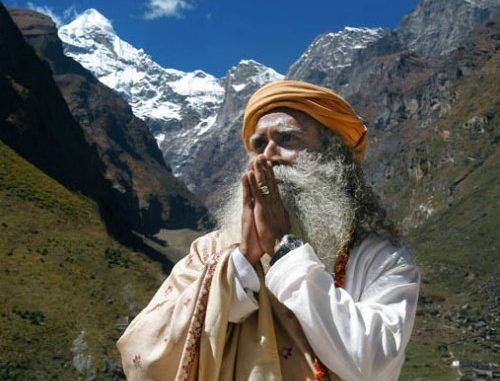 Sadhguru Jaggi Vasudev is a popular figure across the globe. A mystic, a yogi, a consultant, a speaker, and an author, he has several facets which we are all well versed with. However, did you know that he got married in 1984 and had a blissful married life too?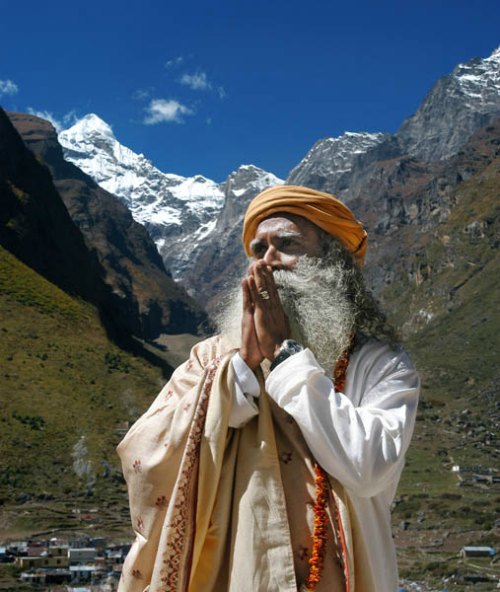 Here we share everything about Sadhguru's family life – his wife Vijaykumari, his daughter, and the controversy surrounding his wife's samadhi (death) –
A Background of Sadhguru's Married Life – The Beginning
At the age of 25 in the year 1982, Jaggi Vasudev had a spiritual experience. Two years later, he met Vijaykumari (fondly called as Vijji) a working woman employed at a bank. The two met in Mysore at a lunch where Jaggi Vasudev was invited. They connected well. Next, they got married in 1984 on the day of Mahashivratri. Vijji was 21 then and Vasudev was 27. Despite working, Vijji would accompany Vasudev and volunteer at his yoga programs whenever she could.
A year later, the couple visited Kalakshetra and decided if they ever have a daughter, they'll enroll her in Kalakshetra. 5 years later in the year 1990, the couple was blessed by a daughter. She was named Radhe. Little Radhe went to Rishi Valley school for eight years (started by J. Krishnamurthy) and then took classes in Kalakshetra for four years. She is a trained Bharatnatyam dancer now.
The Samadhi of Vijaykumari Amidst the Construction of Dhyanalinga
Time progressed and Sadhguru Jaggi Vasudev along with his wife Vijaykumari started working for the consecrating of Dhyanalinga which he had talked about in his programs at the Yoga Isha center. Everything was going on perfect until Vijaykumari decided to leave her body once the consecration was complete. As narrated by Vasudev, Vijji announced that she would leave on a full moon day, and soon she started working towards it.
Next, on the decided full moon day, Vijji sat with a group of meditating people and eight minutes later left her body without causing any damage to her body by taking a Mahasamadhi, an ultimate goal of the majority of the spiritual seekers.
The Controversy Surrounding the Death of Vijji & The Charges on Sadhguru
Vijaykumari was only 33 years old when she left her body in the year 1996, her daughter was almost 7 years then. This raised several questions surrounding her death. Next, a case was filed against Jaggi Vasudev in Bangalore by T.S. Ganganna, the father of Vijakumari and a resident of Bangalore. According to Vijji's father, Vasudev had sent them a message that Vijji was no more on January 23 and completed her cremation on January 24 before they could reach. This raised several doubts and he suspected Vijji's death due to strangulation or poisoning.
A case was registered against Vasudev with the Bangalore city police who then transferred the same to the Coimbatore Rural Police. Next, a case was registered against Jaggi Vasudev under section 201 (suppression of evidence) and section 302 (murder). However, neither Jaggi Vasudev was questioned nor was he arrested. Besides, there were plenty of people who had witnessed the act. This is widely circulated on the Internet quoting as an Indian Express report dated October 12, 1997, but there is no reliable source which we could quote, making us skeptical of these charges against him.
Check out the interview (starting from 3.05) where the spiritual guru not only talks about his personal life but clears out all the air surrounding the death of his wife and also explains the whole process of Mahasamadhi. The case and complaint are believed to be a conspiracy against the mystic and spiritual guru. Talk about this controversy and Sadhguru is in his usual self – calm and composed.
Also Read: Pandemic Or Not: The Unnecessary Hero Worship in India Must Fade Away!