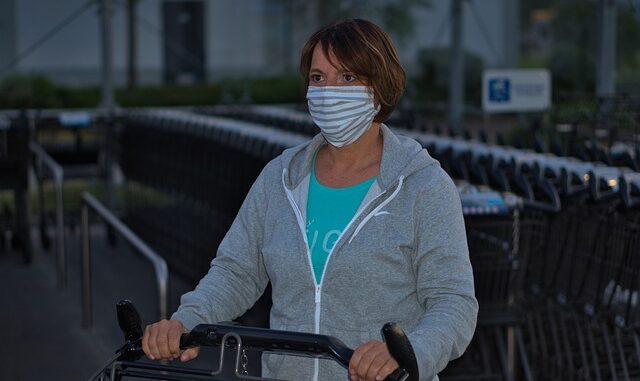 Coronavirus hit the world by surprise. For the first 6 months of 2020, major cities across the world were completely shut down. This step was taken to reduce the spread of coronavirus. Complete shutdown helped to some extent as the world is now getting back to its feet slowly and steadily. Major countries around the world including India have started unlocking major businesses and have allowed people to travel from one place to another. Self-commuting in these uncertain times can be risky. That is why, it is advisable to get essentials including groceries, PPE kits and medicines online without stepping out. Even insurers would advise you to buy health insurance online to keep yourself and your family protected in case of a medical emergency raised due to the global pandemic.
However, in case you cannot avoid travel in this unfortunate time, we have come up with some safe commuting tips that will reduce the risk of coronavirus:
Steps You Should Take For Safe Commute
When you come back home or go out from home, make sure that you wash your hands properly for 20 seconds with soap or handwash, or you can sanitize your hands with at least 60% alcohol sanitizer. Always carry sanitizer when you are out.
You should avoid unnecessary touching to your nose, eyes, or mouth with unwashed hands.
Sneeze in your arms, or cover it with tissue, and throw it in the trash. After that sanitize your hands properly with sanitizer.
You should maintain social distancing from the people you are going to meet outside. Keep 6 feet at least from the people that don't live in your house.
It is highly advisable to wear a face mask as it will protect you and the people around you. It is not only necessary, but the government of India has made it mandatory to wear a face mask in public places.
You should not commute if you feel sick or have come in contact with a person who is suffering from COVID-19.
If you are above 60 or have some underlined health condition, it is advisable to limit yourself from going out as you are more vulnerable to get infected with COVID-19.
The above steps will surely reduce the risk of coronavirus, but what if, you decide to travel from public transportation. We have come up with some important things that you should keep in mind while you are commuting via public transport.
Things You Should Know, If You Are Commuting Via Public Transport
You should avoid touching things that are frequently touched. Take advantage of digital payment methods. Immediately after touching any surface make sure that you sanitize your hands before you eat or touch your face.
As mentioned earlier, maintaining social distancing is highly advisable. If possible, try not to travel during peak hours. Maintain 6 feet from other people.
If you are traveling via a cab service or taxi, make sure that you get proper air. For improved ventilation, you can either open windows or you can set AC on non-recirculation mode.
Before sitting in public transport, use disinfecting wipes to disinfect and clean the surface properly.
Also Read: The Future of Travel After Covid-19 Pandemic
The above-mentioned safe commuting tips will surely reduce the risk of coronavirus. Along with the tips, you should also opt for health insurance to ensure overall protection from coronavirus pandemic.