Everyone is so busy these days. We have what feels like a million tasks to complete on any given day and the list only seems to grow. No matter how quickly and efficiently you work, it can feel like you get nowhere.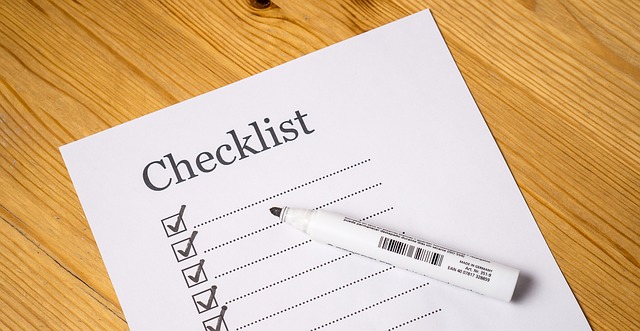 Having a to-do list that is too long can make you feel frantic, stressed out, and unfocused. Chances are high that you will get a lot of work done on a number of tasks, rather than seeing fewer of them through to the end so you can cross them off completely.
To cut down on the chaos, Toronto executive and VP Communications & Promotions for Canada Media Fund, Mathieu Chantelois says, "As soon as I get to work, I set 3-5 daily goals." While it may be tempting to jot down every task that you have on the go, big and small, Chantelois explains, "I don't write a long list of 100 things to get done before noon — it never works." Setting a strict timeline for yourself may help procrastinators boost their productivity, but for most people it just causes more stress. Give yourself the time and resources you need to complete a task right and be realistic about it.
Similarly, you may want to follow the 1-3-5 rule. Invented by COO of The Muse Alex Cavoulacos, this productivity strategy helps you edit your to-do list for maximum results. The idea is simple: each day you should plan to complete 1 big task, 3 medium items, and 5 small things. This approach helps you embrace the fact that you have a finite number of tasks you can realistically accomplish each day and allows you to prioritize those that need to be tackled first. Sometimes this strategy won't work (like when you get an unexpected request or are in meetings all day) but for the most part, the 1-3-5 rule will have a positive impact on your productivity.
No one wants to figure out their tasks for the day before they've had their morning coffee, but that's what many workers do, However, Paula Rizzo, founder of Listproducer.com, suggests outlining your to-do list the night before. "Before I leave every night, I walk through what's going to happen the next day. So I set an intention: What do I actually need to get done?"
When you are half asleep or have tons of emails right away in the morning, it's easy to get frazzled and have no sense of your day's direction. This is a surefire way to have an unfocused, stressful day where you do a lot of work but don't actually accomplish much. Outlining your tasks for the next day before you leave work keeps your to-do list more manageable and helps you know exactly what to expect of the day when you arrive. Whether it's at the office or at home, to-do lists can feel like they never end. When you limit your daily tasks, though, you reduce stress, accomplish more, and reduce your risk of missing important deadlines through task prioritization.