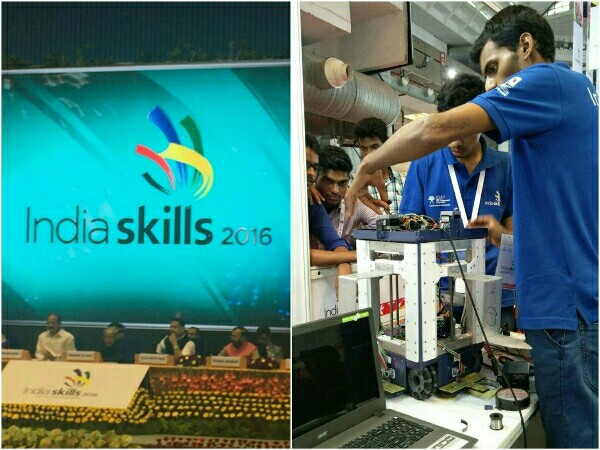 In ancient India, education was restricted to only Kings and general category and there were many strict Professors like Dronacharya who had never imparted any teaching to poor and downtrodden disciples.
So in postmodern times, the democracy of India took a step to uplift this particular segment of society through skill training and overall it became an eternal journey for poverty eradication. It would be half -a- life if somebody is not contributing either directly or indirectly towards skills because whatever we are because of these numerous masons or carpenters or plumbers or fitters of the society and India witnessed a smart format due these people only. 
So, it has become highly necessary for everyone to be skill independent and able-bodied. What we need to do is to create a massive awareness in social platforms because we are living in the age of branding and advertising.
Skill India : Introduction
After the successful implementation of Digital India and Make in India campaigns, Government of India has made a nationwide launching parade of multiple skills programme called "Skill India Mission", a saga in the academic world for all Indians by blood and taste. Now let's analyse the nuts and bolts of Skill Development Mission by GoI which is illustrated below:
Image Source: Skill India Website
Skill India : Aims and Objectives
The primary aim is to create a framework of training, skill upliftment & employment opportunities for more than 500 million youth of India by 2020. Many schemes like PMKVY, DDU-GKY are also supposed to attain this objective. These training programmes would not only fulfil the domestic labour demand but also the global manpower requirements of  countries like Japan , the USA, China, Germany, Russia and rest of West Asia. 
Initially companies like IL&FS, CCD, and Centurion University have come forward to channelize the Naxalites into main stream of society which is a notable success in the history of skill development. In the ages to come, India will be witnessing many corporate biggies taking up skills as a CSR initiative in the industry.
Salient Features of Skill India
The whole focus is to create the employment avenues and scope of entrepreneurship in various trades like gems & jewellery, automobile, banking, retail sales, tailoring, sewing machine operation and so on.
Rural India Skill is another milestone of this programme which emphasizes on domain & non-domain training through pedagogy like industry tour, games, group discussion (GDs), brainstorming sessions, simulation games, case-based discussions (CBDs), question-based discussions(QBDs), face to face (F2F) ,lab exercises etc.
Background of the Story
It has now become a priority of the nation & is quite different from the past ones. It is in fact, a three-tier system where the central & state governments and PIAs, SSCs, NCVT, NSDC etc. have joined hands for stability and better jobs than traditional jobs.
Hence it is indeed a movement of Suraj (i.e. Good governance) for converting the jobless drop outs into job holders.
USPs of Skill India
The main concept is to enhance confidence, improve productivity of the youth through up skilling, new skilling and re skilling so that they get blue-collar jobs in order to get a better life & respect in the society. It has now become a priority to conceptualize "Right to Skills" along with "Right to Education" at a primitive stage of education so that we create a stable globe and galaxy within the shortest possible time. Even if they won't succeed in traditional education, they will be skill independent without any further investment time, money & skills. With this, the youth will not deviate their path from mainstream to negativity.
Challenges & Critical Issues
Time is only decider of all aspirations. It is very joint initiative India and World skills. The digital marketing done through social media also provides huge information for any mango man to access the training programme. It has also become a remedy for mental & physical degradation which is going to cater the unemployment problem of the Indian terrain.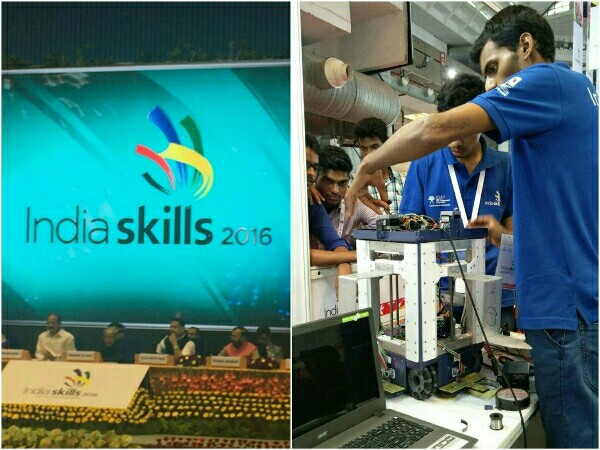 But the main challenges of its 2.0 version are as follows:
It is quite pathetic that 2.3% of the Indian workers have availed the skill benefits, in comparison to 68% in UK and 52% in the US. Hence more dropped out candidates need to be channelized & mobilized.
Skilling is deemed to be the final destination for those dropped outs that couldn't succeed in traditional academics.
The greatest concern is probably ensuring ground level implementation of skill policy at an alarming speed due to lack of awareness. Moreover convincing blue chip companies to appoint the skilled manpower is another bottleneck because of the stability issue and obsolete curriculum not adhered to industry standard. Hence we need to create jobs across the universe instead sticking too local requirements only.
The hardest task is sourcing & creating a pool of competent, knowledgeable and certified-Trainers who are ahead of time and know the sentiments of the policy, people & press. Again the target group to whom training is to be imparted is unaware about the SWOT analysis of the industry as well as future growth prospects.
NSDC was formulated to attain the target of giving skill training to 150 million people by 2022 through PPP mode & the STAR (Standard Training Assessment and Reward) scheme, was launched to accelerate the same in the skill development space along with the stipend & rewards.
Thus we can conclude that skill India is the name of the game and it should get a global berserk.
 – Prof. Sanmaya Rath,
Ph. D.(Honoris Causa,Corllins University,USA)
Image Courtesy: @MSDESkillindia via Twitter
Do Not Miss Reading: 
Ladies, Know How To Resist Gender Discrimination In Job Interview
Top 5 Best Small Size Organisations in IT-BPM to Work for in India!
Construction Business : Know the Requirement &Costing of Material for RCC – Reinforced Cement Concrete