Our planet is a wonderful place, with amazing natural scenery and stunning human-made structures. If you ever want to compile a bucket list of places to travel, the earth's sacred spots should be at the top of your list. No matter what your personal beliefs are, there is something humbling about experiencing these precious surrounding – they tell a beautiful story of our common humanity.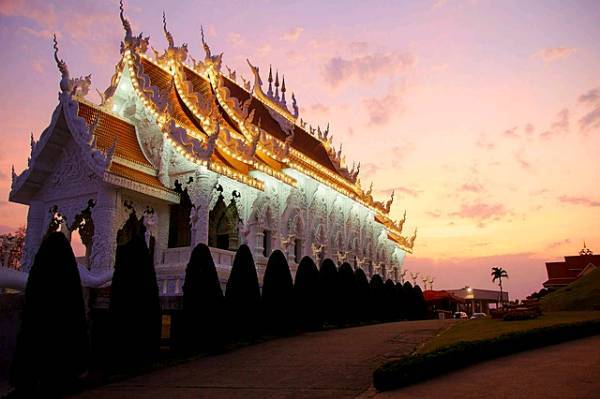 So, if you'd like to make a trip to somewhere special this year, consider visiting these seven most sacred spots on earth – at least once in your lifetime.
1. Lotus Temple, India
India's very own Lotus Temple is a stunning structure. It will also take your breath away because inside it, you'll experience some peace and quiet – something the bustling city is not necessarily known for.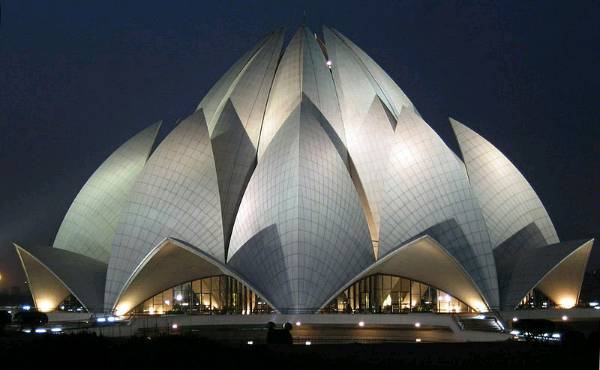 The temple was built in 1980s and it is shaped like the beautiful lotus flower, as the name might suggest. The temple is devoted to the Baha'i faith, but there is a large space reserved for people of all faiths to meditate and quieten their minds. If you want to get a preview of this beautiful place, you can tour it online.
2. Meiji Shrine, Japan
The Japanese Shinto shrine was originally built for the country's first modern emperor, Emperor Meiji. It has since become a popular shrine for people to come and pay their respects for loved ones and to have a moment of quiet in the bustling city of Tokyo.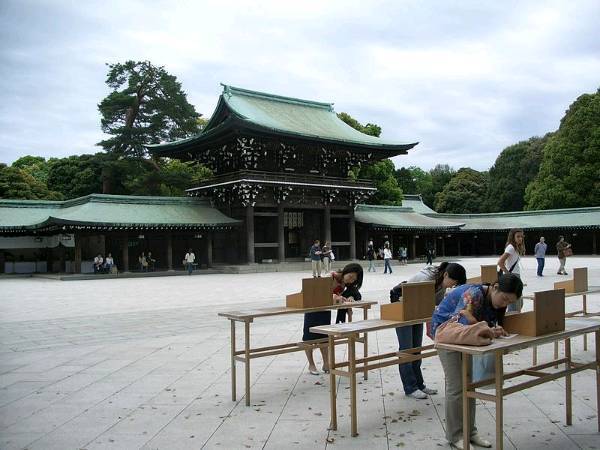 The Meiji Shrine expands over 150 acres of evergreen gardens and the surrounding skyscrapers make the spot look unique – it's a beautiful combination of old and new, of tradition and modernity. The gardens are also in bloom during spring and summer, creating the perfect backdrop for a bit of soul-searching. You'll also be able to view a traditional wedding from afar, as the spot is a popular place to get hitched among the locals.
3. Abu Simbel Temples, Egypt
Although we have a lot of rather modern sacred spaces to explore and visit, we humans have created spiritual structures since the dawn of time. Egypt is, of course, home to some of the most well known structures.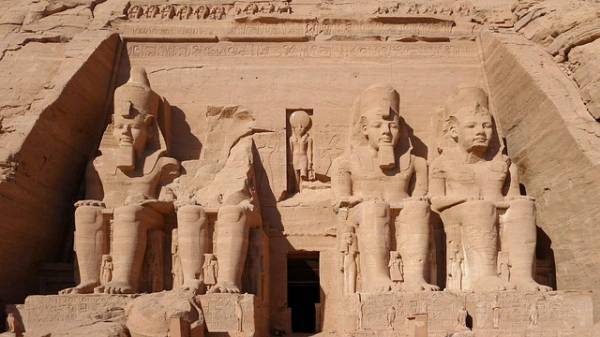 The famous Pharaoh Ramesses II built the Abu Simbel Temples over 3,000 years ago. The impressive rock carvings feature line after line of hieroglyphics that interest and entertain visitors to the beautiful location.
4. Hagia Sophia, Turkey
Perhaps one of the world's most well known sacred places of worship is the Hagia Sofia in Turkey. The building used to be the home of the Christian faith, but it now serves as one of the world's largest mosques for Muslims. This interesting history of the building adds a layer of interest and makes this building a perfect tourist destination.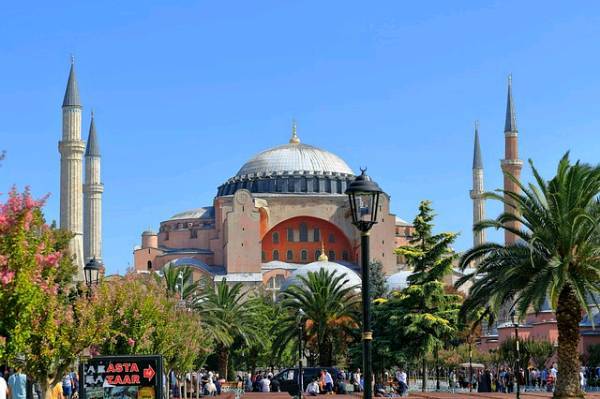 But Hagia Sofia is also stunningly beautiful. Its huge domes are famous around the world. Inside, you will find amazing Byzantine-era mosaics that will take a day or two to explore to the fullest.
5. Tiger Cave Temple, Thailand
Tiger Cave Temple is not for the faint-hearted. The golden shrine of Buddha sits atop a 2,000 feet peak and you can't take an elevator to admire the view. Instead, you must be able to climb up a jungle staircase, while keeping company to the local monkeys that like to hang around tourists. However, the scenes from the top are definitely worth this adrenalin-inducing journey. Don't forget to also spend a bit of time in the hidden shrines along the way.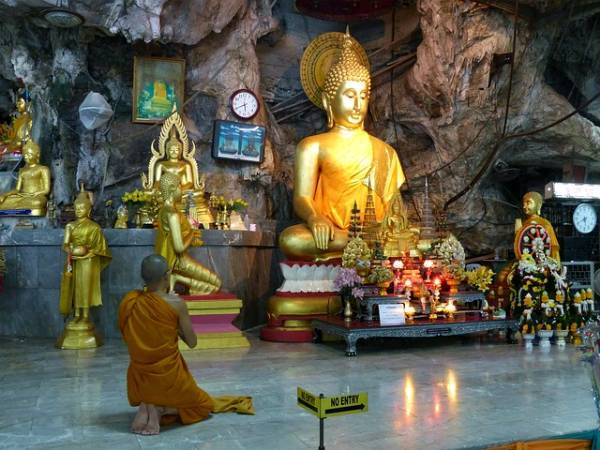 6. Saint-Michel d'Aiguilhe Chapel, France
Europe has plenty of beautiful churches and chapels to explore, but this chapel in Southern France is a place you do not want to miss. The Saint-Michel d'Aiguilhechapel sits a top of a small mountain made with volcanic rock. To reach the chapel, you need to climb a little over 200 steps. But the reward is a stunning view of the village below and gorgeous mountains surrounding it. The wonderful chapel was built in the 10th century and you can sense the people who've taken in this stunning scenery throughout the centuries.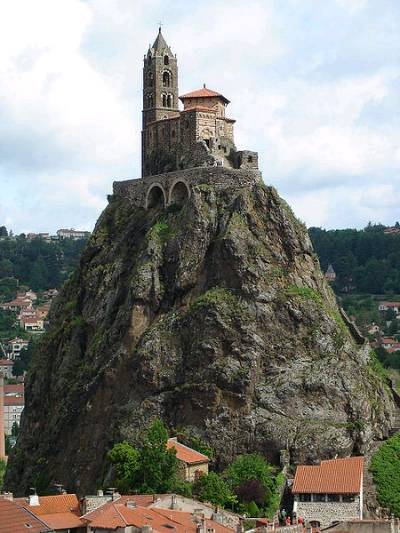 7. Angkor Wat, Cambodia
Another old and magnificent sacred spot to visit is Cambodia's very own Angkor Wat. The complex is massive, with numerous temples scattered across the jungle scenery. It isn't any wonder that the place is one of the most visited tourist destinations in the country.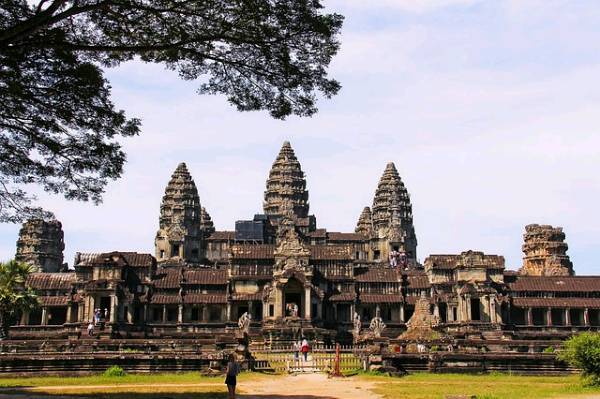 The 900-year old temples still house local and foreign monks. There are even small indigenous people living in their tiny villages across the sacred area. The 162.6 hectares of land is actually the largest religious monument in the world. It's also protected by UNESCO's World Heritage Foundation.
Hopefully, the above list will inspire you to pack your bags and go explore the world. To make your journey a bit more pleasant, check the travel portals and agencies offering special discounts through OZCodes. Not only can this help you save money, but you might also find secret spots near these sacred places and make the most of your journey.
Now it's just time to start planning for your amazing trip!