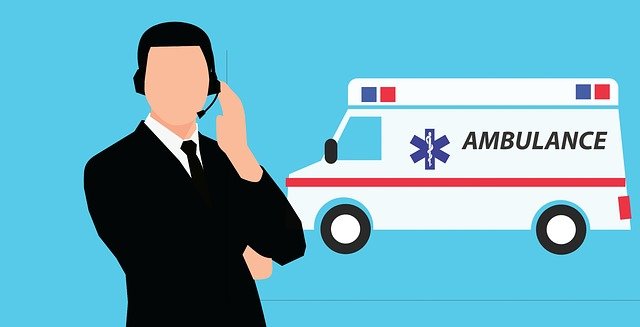 Time constraints and an immediate need for cash are two primary issues that we face in times of a medical emergency. Personal loans are easy to get, and they get approved without much hassle. You need to provide all the required documents to show that you are making a valid claim. The best thing about a personal loan is its easy EMI option, making it easier to repay the loan over time. Primarily, the longer the tenure, the lesser the EMI will be paid every month. So, loans of this nature provide you with the funds that you need immediately, thereby allowing you to pay it back as per your comfortability. Many banks and financial institutions now have their personal loan app through which you can apply for a loan online from the comfort of your home.
Advantages of taking a Personal loan for Medical Emergency
No need for collateral
Being an unsecured type of loan, it allows the borrower to avail credit without pledging or mortgaging any asset as collateral. Incidentally, the personal loan application process becomes hassle-free and time-saving. Once you fulfil the loan eligibility criteria, your online loan application gets approved within minutes. Many financial institutions may even disburse the funds within a day or two after verifying your documents.
Avail Higher loan amount
One of the critical advantages of an emergency loan is immediate disbursal of a large amount of money. This substantial funding used to meet various types of medical expenses as there is no end-usage restriction on the disbursed funds. You can finance additional costs associated with long term ailment or immediate medical procedures with the help of this loan.
Rate of interest
Most financial institutions provide competitive personal loan interest rates in case of an emergency. Although such interest rates are higher in comparison to secured loans, borrowers with higher CIBIL score are offered lower interest rates on the loan amount. Additional fees associated with the personal loan are also negligible. Therefore, in case of a medical emergency, attractive interest rates, as well as minimum processing fee, can help a lot to avail the loan quickly.
Flexible loan Tenure
Financial institutions provide instant personal loans with flexible loan repayment options. Accordingly, you can set an EMI as per your repayment capacity. You can determine your preferred payment schedule, use a personal loan calculator.
Personal Loan Eligibility
The borrower needs to fulfil the eligibility criteria set by the lender. The measures are simple and easy to complete, allowing you to borrow up to INR 25 lakh to meet immediate fund requirements. They are as follows:
Age: Between 23 and 55 years
Employment: With a private or public company or working with a multinational company (MNC)
Residential status: Indian
Salary: Based on the applicant's location, a minimum net monthly wage must be between INR 25,000 and INR 35,000
Before you apply for a personal loan, it is best to do a personal loan eligibility check, this ensures your application is not being rejected, which adversely affects your credit score.
Documents Required for Personal Loan
The applicant's Id Proof such as PAN Card/Voter ID/Aadhaar Card/Passport/Driving License
The applicants proof of residence such as Voter ID/Aadhaar Card/Passport/Driving License/Electricity Bill/Telephone Bill
Income Proof Documents like Bank statement or salary slips of the last three months
Passport size photographs
If you are an NRI (Non-Resident Indian), the following documents will be required:
Passport and Visa copy
Bank statements of the last six months
Identity Proof
Address Proof
Salary slips
Passport-size photographs
Apply for Personal Loan online through their quick personal loan app. The loan application process will be carried out online, and you are allowed to avail loans up to Rs.25 lakh with tenor options ranging up to 60 months. They also provide pre-approved offers on both secured and unsecured loans such as personal loans, housing loans, business loans and so on. These offers reduce the hassle and simplify the process of availing a personal loan—the loan funds used for all kinds of financial requirements that also include medical emergencies.