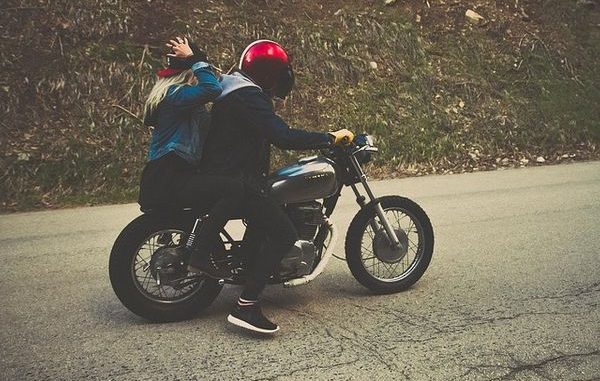 It is not enough if you buy a two-wheeler alone today in India. The recent amendments to the Motor Vehicles Act 1988 say that it is mandatory for both rider and pillion to wear standardised helmets. More importantly, it is compulsory to have third-party two-wheeler insurance coverage. You can go ahead and purchase a comprehensive vehicle insurance policy to cover the rider, co-passenger, your vehicle, and third-party damages.
Plenty of options
In the good old days, you did not have much choice when it came to purchasing two-wheeler insurance. However, with the opening up of the financial sector in the 1990s, you have a plethora of options that offer the maximum coverage at the best prices.
Let us discuss seven strategies that could help you get cheaper two-wheeler insurance coverage.
Be careful when choosing your bike
Today, you get bikes with enchanting features. Some of the functions can be purely cosmetic. These features are practically useless other than for enhancing the external appearance of the bike. Such features can increase the overall cost of the motorcycle, thereby increasing your insurance premium, as well. Secondly, the more powerful engine, the more expensive is the bike. It jacks up the necessary insurance cover. Insurance companies charge higher premium to offset these risks because the claims involved in high-end bikes are more. Therefore, it is better to be extremely careful while choosing the features for your bike. Selecting the ideal bike features can help in minimising two-wheeler insurance expenses.
Take advantage of No Claim Bonus offer
Every two-wheeler insurance policy comes with a No Claim Bonus facility. The facility is such that it rewards you for safe riding. If you do not claim any insurance during the year, you get a bonus in the form of a concession while renewing your premium. Hence, it is necessary to understand not to lodge small claims for repairs to defects like a minor dent or a scratch. The out of pocket expense would be less than the No Claim Bonus amount. Thus, you can reduce your two-wheeler insurance premiums by qualifying for the No Claim Bonus offer.
Compare all your options
As explained earlier, you have a variety of options to choose from while purchasing your two-wheeler insurance policy. It is advisable to compare all the possible options before selecting the most appropriate one. One should also remember that the cheapest policy is not necessarily the best one. The same logic applies to the most expensive policy, as well. Pay attention to the features of the policy. Opt for one that suits your requirements the most. Before selecting the appropriate option, it is necessary to look at the claims settling performance of the insurance company.
Have enhanced security for your bike
Increasing the security aspects of your bike helps to provide peace of mind. At the same time, it can also help in lowering your two-wheeler insurance premium. If your motorcycle is less prone to theft or vandalism, the risk to the insurance company is lower. Hence, it allows them to offer better pricing facilities. Insurance providers offer attractive discounts if you equip your two-wheeler vehicle with security measures approved by ARAI (Automotive Research Association of India).
Opt for the ideal add-ons
Insurance policies come with rider options, also known as add-ons. These add-ons include roadside assistance, zero depreciation benefit, personal accident cover, No Claim Bonus protection, hospitalisation cash allowance, consumables and spares, and so on. Choose the ideal riders applicable to your two-wheeler policy. Insurance marketers would love to push unnecessary riders to increase their commissions. Some of them could be unnecessary. Hence, selecting the optimum add-ons will help in reducing your two-wheeler insurance premiums.
A longer tenure can be beneficial
In the earlier years, the insurance policies used to be one-year affairs. Now, with the increase in the number of two-wheelers in India and the improvement in the quality of the bikes, IRDAI has allowed insurance service providers to issue two-year or three-year policies. If your budget allows it, you should ideally opt for the three-year tenure. You can save a substantial amount by way of a discount.
A No Claim Bonus Protector is a good option
We have already discussed the No Claim Bonus offer. If you claim insurance during the year, you become ineligible for the No Claim Bonus discount when renewing your policy. However, you can adopt for a No Claim Bonus Protection add-on cover. It can be of great help if you make a claim or two during the year. This additional cover protects your No Claim Bonus at the time of renewal of the policy.
We have discussed seven simple ways to reduce your two-wheeler insurance policy premium amount. We shall add a couple of more bonus tips.
Renew your insurance policy on time
Every insurance policy has a grace period. One should renew the insurance policy within the grace period to avoid termination of the insurance policy. Nowadays, you have online facilities for renewing insurance policies. The insurance providers inform you well in advance through SMS, emails, and phone calls to remind you to renew the insurance policy on time.
Ride safely
Having an insurance policy for your two-wheeler is compulsory. However, claiming the amount is not. It will be a better option if you do not present any opportunity for lodging any claim. It entails that you are a safe rider. Observe all traffic rules properly to avoid unnecessary accidents. Accidents can not only damage your vehicle and injure you but also make it expensive for you when you proceed for the renewal of your insurance.
Final words
Select the ideal two-wheeler insurance policy after comparing the rates of all insurance providers. Many websites are available that enables you to compare prices before making the right option. Go through the benefits and features to ensure that you get the maximum benefit at the lowest price. These strategies will help you to reduce your two-wheeler insurance premium to the minimum.