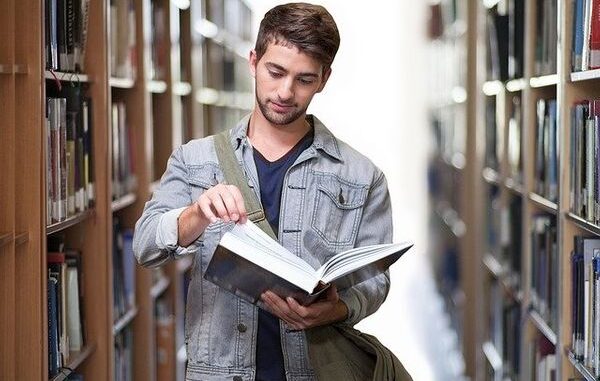 Are you saving money for college? Whether you're a current college student or a future applicant, you need to have a decent college fund set aside if you want to avoid student debt.
Saving money isn't easy. The world is expensive, and if you're already living on your own, you might be living paycheck-to-paycheck.
We want to offer a few tips that can help. Read on for our top money-saving tips for students.
Plan Ahead
If you aren't yet in college, or even in your senior year of high school, you're starting off in a good position for building up your money before you have to pay for school.
It's best to start planning as soon as you know that you want to commit to a university. If you're a parent of a child, consider planning as soon as the child is born (if you're able to do so). Even if the child isn't going to go to college in the future, that money can go toward other expenses in a world that gets more expensive by the year.
If you're a student, start making a plan now. Many of the rest of the money-saving tips on this list can be applied to people who are years away from starting college.
Start Budgeting
Whether you're planning far ahead or you're already preparing for college within the next year or so (or even if you're already in college), it's important to have a budget.
Many teenagers and young adults aren't taught how to budget properly. If you have guardians who are able to teach you, use them as a resource. Consider taking a personal finance class if one is available to you or look into online personal finance resources.
Make sure that you write your budget down and start to track it.
Before you start planning out how much you can spend, track what you're already spending. If you're already on your own, you might be spending more than you think.
Once you have an approximate number, you can start breaking it down and prioritizing.
Breaking Down The Budget
So how do you break it down?
You're going to want to have categories for "needs," "wants," and "savings." If you're trying to save money for other things while you're also saving for college, have a separate "college" section.
"Needs" will cover things like bills, food, and necessary clothing. If you're already in school, this section will also cover your tuition and student fees.
"Wants" are going to be "extras." They'll include special foods and snacks, nights out, things like streaming subscriptions, and anything else that you buy that isn't necessary.
"Savings" should be about 20% to 30% of your total budget.
Once you have your list, start filling in how much money you can spend on each thing. Your bills are going to be consistent, so start there.
Where can you save money? We'll talk about your grocery spending in the next section, but consider thrifting your necessary clothing items. You can find seasonal clothing in most thrift stores.
Your "wants" section is where you're going to have to trim the most. Where do you spend too much money?
Are you one of the many people that overspends on restaurant food? Do you spend too much money on fancy clothing or games? You want to move as much of that money to the "college" and "savings" sections as possible.
Food Budget Tips
When it comes to food, it's a necessity. How do you save money while still getting all of the nutrients that you need? Especially as a current college student who is responsible for cooking their own meals?
As we mentioned before, make sure that you're not overspending on takeout food or going out to eat. This is a difficult transition for some people, but it makes a huge difference. Try putting all of that money into your savings and college fund.
If you already eat at home most of the time, you have options.
If you live with other people, we suggest getting a Costco membership and buying in bulk. This is a great choice for items that won't spoil (like canned goods, toiletries (also on your grocery shopping list), frozen items, pasta, rice, and so on.
If you live alone, try to find a discount grocery store in your area. There are plenty of stores that either offer full-time low prices or have loyalty cards that can save you money. Many stores also have online coupons for cardholders.
Keep your grocery list simple. Opt for store-brand items and buy plenty of basic staples like beans and rice that are cheap and healthy.
You don't need to exist on a diet of ramen noodles to get through college, but consider getting a few packs just in case. Look at food blogs that focus on cheap meals for some inspiration.
Get a Job
If you don't already have a job, now is the time to get one.
Many students struggle with work when they're already in school. If you can't find a balance, stick with school and pick up a side hustle instead of getting a "real job." Your education is more important.
That said, you might be able to find great summer and winter jobs for students that you can work around your school schedule.
At the moment, plenty of restaurants and retail stores are begging for employees. They may be more willing to allow you to have a flexible schedule so you don't have to sacrifice your schoolwork.
Get a Side Hustle
So what if you already have a job?
If you're still hurting for cash, you might have to pick up a side hustle. There are plenty of great side-jobs that you can get as a student, even if you're still in high school (though some will be easier if you're already an adult).
A quick tip: avoid anything that looks too good to be true. Many businesses that refer to themselves as "network marketing" or "multi-level marketing" will try to recruit you. These jobs are not profitable unless you are at the highest few levels.
Here are a few student side hustles that will be more reliable.
Tutoring
High school and college students make great tutors. Many parents will pay for their children to get reliable tutors. If you're a high school student, you should focus on younger high school students, middle school students, and elementary school students.
Look for people requesting tutors in your local area first. One-on-one in-person tutoring often pays more than online tutoring, especially if you aren't already a college student.
Online tutoring is also a valid option in 2021, especially with how common video tutoring is.
Start advertising your services to neighbors and family members who have children so you can build up a good reputation. This way, you have someone to spread the word.
If you think that you're not good enough at anything to be a tutor, don't underestimate yourself. Remember, even young children need tutors, so as long as you're capable of doing schoolwork at that level, you can help.
Driving Services
Many people choose to use their cars for side-hustles. While this isn't as profitable if you're in a small town, it's a great option for adults in large or mid-sized cities.
You have options. You could do a ride-share service like Uber or Lyft, but this isn't as reliable or profitable as food delivery services like GrubHub or DoorDash. Many people (as we mentioned) are getting takeout food in 2021, so you'll have plenty of customers and you can work on your own time.
You could also do personal grocery shopping through an app like Instacart.
During the winter, Amazon hires plenty of independent delivery drivers. You pick your own available times and you'll have no shortage of work. Keep in mind that this is fast-paced work, but you will get paid a decent chunk of change for it.
Online work
Aside from online tutoring, there's plenty of work available on the web. As more and more people are choosing remote jobs, remote contracting and part-time positions are readily available and they're great for students.
Are you a quick and efficient writer? Consider looking into content writing or editing. If you're an artist, look into online design work.
You might have to pitch yourself to businesses, but if your work is good, you may find that this is a super profitable hustle that leaves you a lot of leftover time for your studies.
Work on Campus
On-campus jobs are great for students who are trying to pay their own way through college. They work well with student schedules and they can often give you great work experience.
Non-major-specific jobs include things like on-campus coffee shops, the school bookstore, and desk work. Ask around about TA or research positions within your major.
There may even be paid internships if you know where to look. Internships are the best way to prepare yourself for the workforce. A good internship gives you relevant work experience that you can put on your resume.
If you're struggling to pay for college, you may want to avoid unpaid internships unless they're necessary for your future. They take up time that could be better spent working for money.
Apply for Scholarships
Whether you're preparing for college or you're a current college student, you should always apply for scholarships. There are so many scholarships to choose from and your school may not advertise all of them to students.
There are in-school scholarships, but these are often based on academics and they're competitive.
Look for scholarships that apply to you and your situation. Are there income-based scholarships available? If you're part of a marginalized group, are there scholarships for you?
Apply to as many as possible, even if you're not completely sure that you meet the requirements. It's better to try and fail than to not try at all.
Look for Student Amenities
Did you know that college students get plenty of free amenities? School administrators know that college is expensive. That's why your student ID can grant you some freebies.
On the college campus itself, you may have free food from time to time. If you're paying for a meal plan, use it as often as possible instead of buying groceries.
Many campuses have on-site gyms that you're already paying for with your student fees. If you have a gym membership, cancel it while you're in school.
Some cities offer free public transportation to current students. Local businesses may also offer discounts for students who bring student IDs. It never hurts to ask.
Ditch "Extras" (For Now)
Are you still struggling? We hate to say it, but it might be time to get rid of any and all extras until you get on your feet. This doesn't mean that you can't treat yourself every now and again, but cut down on reoccurring costs.
Cancel your streaming services. If you have several, consider only keeping one. This is going to be frustrating, but it's worth it if you can avoid student debt in the future.
Avoid taking any unnecessary trips, buying unnecessary products, and going out.
Saving Money for College? You Can Do It
Saving money for college is tough. In the United States, going to university is often out of reach. By planning ahead, working hard, applying for scholarships, and even doing a side hustle or two, you may find yourself able to get by without student loans.
Try these tips for saving money for school. You can do it!
For more helpful articles all about education and more, visit the rest of our site.