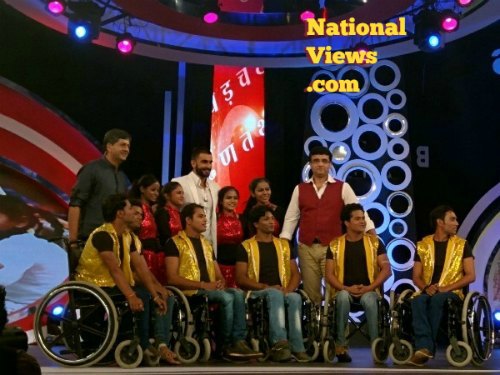 "The task of the modern educator is not to cut down the jungles, but to irrigate desserts."  ~ C.S. Lewis
When India's 11th Five Year Plan (2007 – 2012) commission failed to achieve the target of reducing school drop out of elementary school from 52.2% to 20%, one thing was clear – The Indian Government alone without the people's involvement was not capable of accomplishing the mission.This failure made it apparent that unless the responsible sections of the Indian society work along with the Indian government, achieving this milestone will not be possible.
This is when Coca-Cola India in partnership with NDTV, CAF and UN-Habitat launched 'Support My School Campaign' to work on revitalization of schools as unkempt schools with lack of amenities is one of the major reasons of school dropout in elementary schools. Not just the  multinational corporations, and social entrepreneurs but also the activists, educationists, philanthropists, celebrities and the common man come together unanimously to change the education scenario in the rural India.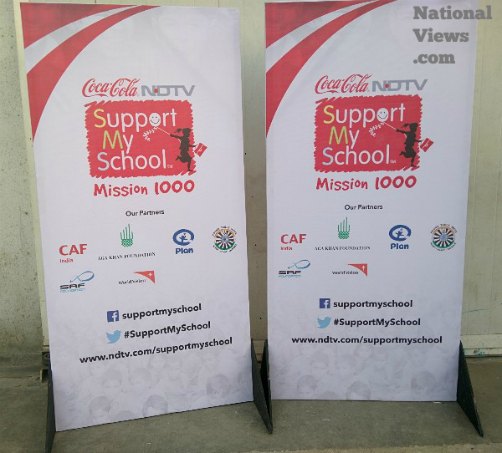 A lot of children don't have access to basic necessities. If they're helped, we can make them champions ~ Sourav Ganguly
There are schools in remote India where cows and cattle outnumber the students in the school campus. These schools do not even have proper power facilities. In addition, they are devoid of basic amenities and teaching aids like computers and library. Worst, there are neither proper toilets and sanitation facilities nor access to clean drinking water, which is one of the major reasons of Girl dropout in School.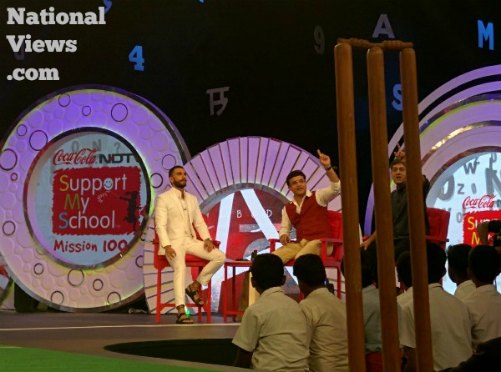 Such schools are present in almost all the states of India where the children is deserving but they lack even the basic facilities – eventually making them skip schools. However, Coca-Cola's Support My School aims to revitalize these schools, reduce the drop outs and turn them into the future champions of the country.
Support My School Campaign Has Revitalized More than 600 Schools and is All Set for its Mission 1000
Since its inception in 2011, Support My School Campaign has revitalized more than 600 schools in various states of India impacting as much as 2 Lakh students in both rural and semi urban India. In the state of Maharashtra alone, 7705 pupils across the state are benefiting from the campaign in 32 government schools.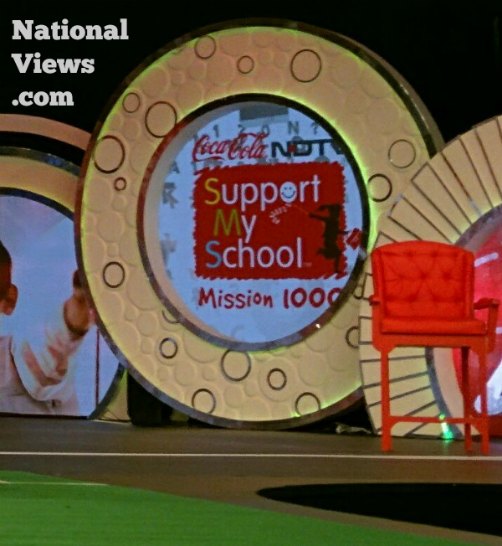 The 6 Hour Telethon of Vikram Chandra along With Sourav Ganguly, Venkatesh Kini, and Ranveer Singh Raised 20 Crore to Revitalize 1000 Schools.
Campaign ambassador Sourav Ganguly, Indian actor Ranveer Singh and Venkatesh Kini, President INSWABU, the Coca-Cola Company came along with Vikram Chandra, Group CEO of NDTV for the 6 hour Telethon to spread the awareness and to raise funds/adopt schools. In all, the telethon raised Rs. 20 crore to back the Mission 1000 in 23 states which will benefit more than 3 Lakh students in remote schools as well as the neglected schools in the semi urban areas.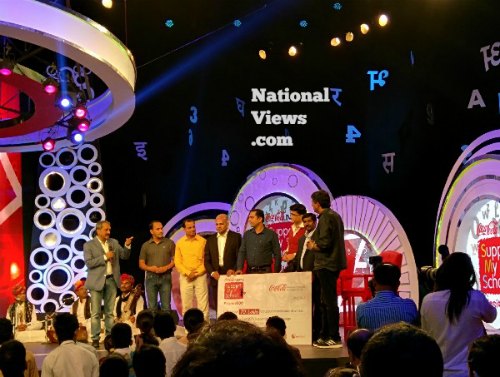 Venkatesh Kini on behalf of Coca-Cola India adopted 76 more schools, while PLAN India adopted 50 and Aga Khan Foundation adopted 27 schools. Coca-Cola also pledged to donate 70 Lakhs towards the maintenance of schools.
How Support My School Campaign is Changing Lives and Revitalizing India's Future
Sitting in the audience section, I couldn't believe seeing a young lad who used to fail in his Maths exam adding, multiplying and subtracting 'n' numbers in seconds without even using a calculator. The Host Vikram Chandra took out his calculator and the audience shouted random numbers. At the end, the boy's figures and the calculator's number matched perfectly. You won't believe this boy wanted to quit studies altogether few years ago when he failed constantly until proper amenities and infrastructure in his school funded by Support My Campaign changed his mind. He is no more a failure but a Maths genius.
Then again we had Ruby Rawat who had quit her school in the 8th Grade but could rejoin only because of the Support My School campaign.
Interestingly, I also met a girl who never felt like attending school because of the lack of facilities in her village. However, things have changed now and she is happy to attend school. Moreover, the sport infrastructure in her school now is inspiring her to become a badminton player just like Saina Nehwal.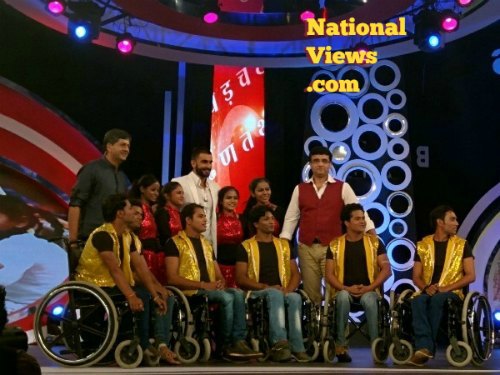 You Too Can Join and Support the Campaign
India really seems to be shinning as it takes a pledge towards a future of Inclusion. You too can join the Support My School campaign, help keep the children where they belong and pledge your support towards this noble cause.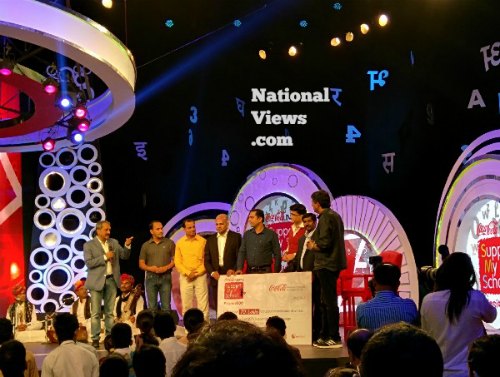 Do Not Miss Reading:
Know Everything about the Sustainable WASH Program for Strengthening Water, Sanitation & Hygiene Issues in India