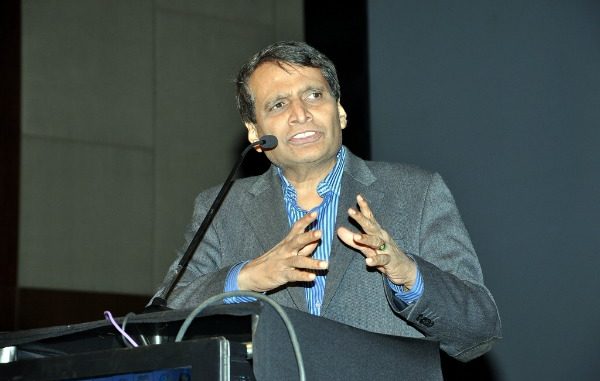 Starting from Lal Bahadur Shastri the third railway minister of India in 1956, few ministers in the past including Nitish Kumar (1999) and Mamta Banerjee (2000) resigned from their post owning moral responsibility for train accidents. Adding to the list is Suresh Prabhu, the current railway minister who expressed his desire to resign on moral grounds when two train derailed back to back within a span of 5 days, killing 23 people and injuring 144 people.
However, Prime Minister Narendra Modi has asked him to wait. Nevertheless, resigning from a post that needs enough surveillance and investigation at a time when many initiated reforms need to take shape, the exit is not at all fair.
The Railway Minister is in the Process of Restructuring the Railway Board
Aa a railway minister, Suresh Prabhu is in the process of restructuring the Railway Board, the structure that remained untouched since independence. In addition, he has been focussing on institutional changes in railways including delegation of power and decentralization to permeate transparency.
A lot of IT related initiatives and reforms have been introduced during his tenure which were looming from long. Along with these structural reforms, Prabhu has pushed the ball rolling in improving the face of Indian Railways by creating infrastructure. Even though he is facing extreme criticism for passengers' safety today, one should not forget that this is a long-term issue and Prabhu with his team has been putting in efforts to reverse it.
Suresh Prabhu Isn't Running Railways on Populism but With Focus on Performance and Infrastructure
Under his tenure, Railways is restricting its operations on business lines by making the organization leaner by placing checks to improve the decaying infrastructure and overhauling rail bureaucracy. Unlike his predecessor he has been working on performance and infrastructure of railways and not just on populism. Besides, with plans to create an infrastructure at a faster pace and doubling of electrification, it is better if the man stays.
Under Prabhu, the Railway is Working Out a Strategy to Investigate Train Accidents
Over the years, train accidents have been investigated by railway men under the administration of railway safety but Prabhu suggested creating a separate body of forensic experts to investigate accidents so that inspection can be done in a scientific way to avoid accidents in the future. This is the reason why Prabhu broached the idea of involving Niti Aayog with PMO  to monitor infrastructure related to safety by assigning a dedicated branch to investigate train accidents.
Innovative Technology Is Being Utilized to Prevent Accidents and Mishap
Suresh Prabhu has been instrumental in giving precedence to safety in planning for railways. This is the reason why India is now moving away from the 'unsafe' ICF coaches to much modern Linke Hofmann Busch (LHB) coaches. Made of stainless steel, LHB is German technology based coaches with anti-climbing features. Now that maximum damage transpires due to coaches overlapping during collision, these self-propelled coaches helps in detecting rail fractures through Ultra sonic technology.
Besides, it was Prabhu who reinforced the idea of eliminating all the unmanned crossings. In past three years, Indian railways has eliminated around 4258 unmanned crossings which resulted drop in fatalities to 16.81 per cent in 2016-17 from 64 per cent in 2013-14.
Lastly, to be fair to Suresh Prabhu, most of these train accidents are occurring not because of carelessness but because of several legacy problems including ageing infrastructure, unprofessionalism and disorganization. Coming back to the question – Will the departure of Prabhu help in dropping the number of train accidents and demises? This might sound completely uncanny in the present condition, but the answer is obviously no. These are long term problems and won't be solved by any minister in any single tenure.