The current track of Swaragini is intriguing. You don't know what will happen next in the serial. In fact, the good girl turned evil Ragini has taken a pledge to create havoc in the serial. Sadly, it is beyond our imagination to see her stooping so low. No wonder, we have already started hating Ragini.
Here are our five reasons why we have started Hating the changed Ragini in Swaragini: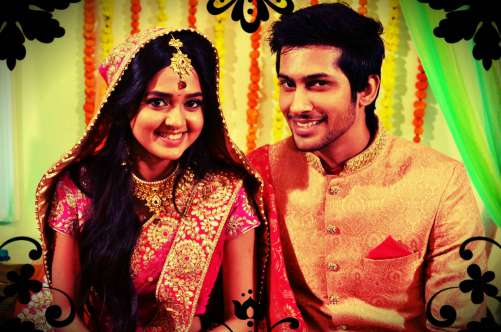 Image Courtesy: Colors.in.com
She has no remorse at all
Ragini tried to kill her sister, fooled everybody and even made allegations against her own grandmother (Naani). She is the main cause of everybody's problem today.  In fact, the cruel mind even separated her parents. Yet she has no remorse at all on her face. She has no regret that it is because of her that her sister Swara is in pain.
In spite of being a vamp she acts innocent
She is responsible for making Swara's life hell. However, even in front of Swara she acts as if she has done nothing. Instead of apologizing for her deeds and asking Swara to carry on with whatever happened, she simply keeps on giving her ultimatums. The most irritating part is that though she is a vamp she plays the innocent card. Perhaps Ekta Kapoor can take inspiration from this character of Swaragini.
Ragini of Swaragini is Shameless and Dangerous
Ragini of Swaragini has no shame at all. The girl has committed so many dangerous and heinous crime yet she has no remorse or regrets on her face. Instead, she constantly challenges and warns her sister Swara. The most annoying part is that Ragini thinks Swara is doing wrong by faking her marriage with Sanskar. To expose her she even puts a camera in their room and is even trying to create a situation where people can insult her.
She is Cheating Her Best Friend and Her Love
More than Swara, the victim of her game is Laksh whom she loves. She has not only destroyed Swara's life but also Laksh's life who still cannot think anything other than Swara. She is solely responsible for Laksh's sad condition. In fact because of her he even went to Jail and is having sleepless night.
She is Selfish and Self-centered
When Laksh asks her to help him as a best friend, the selfish Ragini does a "chance pe dance." Instead of easing his pain by giving a decent solution she asks him to move a step ahead in their marriage. Yes, while he is trying to get out of his pain, Ragini is eager to enjoy her marital bliss. Whoa, can any bestie be like that?
Ragini of Swaragini serial is a shame not only as a sister but also as a daughter, wife, friend, and daughter-in-law.
Do Not Miss Reading:
Swaragini : Will Swara Expose Ragini or Fall in Ragini's Trap?