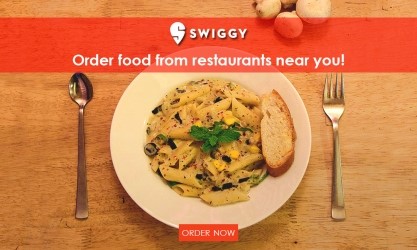 Bangalore based food ordering and delivery company, Swiggy, started its journey in the year 2014 and has come a long way since then. It was founded by Rahul Jaimini -IIT-KGP, Sriharsha Majety -IIM Calcutta and BITS Pilani alumni and Nandan Reddy -MSc. Physics from BITS Pilani. All three of these young minds dreamt about revolutionizing the food industry and wanted to familiarize the general public with the comfort of home-delivered food.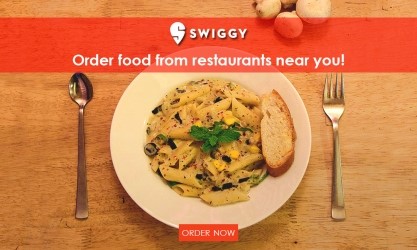 It is when these people came together and shared their mutual interests that Swiggy came into being. Swiggy is one such food ordering and delivery company that aims at bringing the delicacies of the neighborhood restaurants to the urban foodie in a hassle-free way. What Swiggy offers you is, it provides you with a list of numerous restaurants and hotels in your locality and only asks you to choose your favorite restaurant along with the dish and place the order. You will simultaneously be provided with the time of delivery and the rating of the restaurant.
Swiggy offers its official application too, this application allows you to instantly order food anytime, anywhere. You will get your food within the estimated time and Swiggy does not ask you to move because it delivers your food to your doorstep. However, it does ask you to open the door and receive the order. If for some reason, the delivered food has been damaged or tampered with, then you can request a refund which will be initiated within 2 to 3 days. There are various Swiggy coupons which you can use to get discounts on your orders.
These Swiggy coupons may vary from restaurant to restaurant and from time to time. Apart from this, If you want to work as a rider for Swiggy then you can do that too. There is a "Ride with us" option at the end of every Swiggy page, all it requires of you is to fill a form and Swiggy will contact you. If you own a restaurant and you want to expand your reach then you can partner with Swiggy too.
Look for the "Partner with us" option -next to the 'Ride with us' option- in this the procedure is same yet again. The restaurant's owners will be asked to fill a detailed form and Swiggy will contact them. It has been 3 years since Swiggy was launched and now, it has become a brand for itself. Ordering food online has become much easier, you crave for something, order on Swiggy and stop your stomach from rumbling.
This brings us back to the old days when the only food which was easily home delivered was Pizza from Domino's or Pizza Hut but because of such incredible advancements in technology, we have a wide range of food products on our fingertips plus we can easily get them home delivered. It is all just a matter of time when the world will do everything at home without any hassle. It is a fact that Swiggy has a lot of competitors in the market, biggest being Foodpanda and Zomato, but let's see how everything turns out to be, as we are going to celebrate a new year.