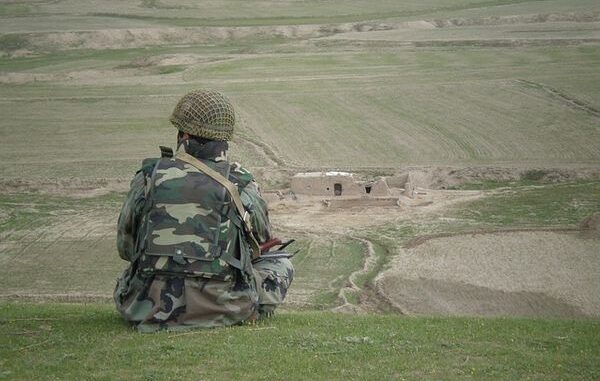 The swift takeover of Afghanistan by the Taliban has shocked the world. The total capitulation of the legitimate Afghan government might have shocked the Taliban themselves.  Make no mistake that what we are witnessing is an end of an Era in Afghanistan. The post cold war era that started with the rather naive optimism of 'End of History' has finally ended with the total retreat of US and western countries from upholding liberal values. The Treacherous mountains and precarious ethnic balance in Afghanistan, coupled with total lack of political will in Washington and abject failure to build modern institutions, have defeated the idea of Universal Liberalism. Deployment of world's foremost military power and over 3 trillion of US dollars investment have come to a shameful nought.
Taliban Takeover in Afghanistan: A moment of Reckoning for India
But what it means for India and for the region? The security umbrella provided by the US forces presented a favourable environment for India to invest in development projects in Afghanistan. With the total withdrawal of US forces the situation in Afghanistan is looking extremely bleak for India. Over 2 billion dollars in investment might have won great goodwill for India among the Afghan masses but it accounts for very little leverage. Geographically disconnected, India has very little option in Afghanistan as far as maintaining geopolitical clout is concerned.
Three decades ago, India had faced a similar situation in Afghanistan with the withdrawal of Soviet forces. The then Afghan government of Najibullah fell under the onslaught of various US-Pakistani backed Mujahideen insurgents and with that India found itself without a partner in the Afghan politics. Later as the Northern Alliance took shape to counter the dominant Taliban in Afghanistan, India found its way into Afghan politics albeit in a limited role. The convergence among India, Russia, Tajikistan and Iran facilitated international support for the northern alliance, which India supported through Farkhor airbase in Tajikistan.
Unlike 1996, the chances of a northern alliance 2.0 is rather unlikely. Amrullah Saleh and Ahmed Masood along with their warriors can hold out in the mountains of Panjshir, but encircled by the Taliban and without any access to Mazar e sharif and the Tajik border crossing, the fate of the fledgling resistance looks bleak. But miracles do happen in the unlikeliest of situations and one should not discount their resistance totally. In Afghanistan where tribal loyalties and ethic politics is key to secure agreement, a 'peace with honour' between the Tajiks and Taliban remains a possibility.
Opening Talks with Taliban
Thus, in the absence of a credible Anti-Taliban front, India is likely to find itself without any partners in Afghanistan. Since 1996 India's geopolitical profile has greatly expanded and a total retreat from Afghanistan may not be an option for mandarins in New Delhi. The most imperative course of action should be to open talks with the Taliban despite India's abhorrence to the group's brutal ideology. It will not be totally unprecedented as India has been reported to have made some outreach to Taliban in the past.
Without normative pretensions an official dialogue with Taliban can be arranged while at the same time India may resist granting official recognition to the Taliban as a legitimate government of Afghanistan. Strategic rationale of keeping channels open with whoever rules in Kabul should prod India to open talks with at least some subgroups within Taliban that are more forthcoming.
As the Taliban find themselves in a strong position, it's dependence on a sole power-Pakistan may begin to look like a handicap to its leadership. These possibilities make a India-Taliban engagement an absolute necessity. Given the current scenario India has very little to lose.
Rise of Terrorism in the Region?
There's a growing fear that the Taliban takeover in Afghanistan will lead to the growth of international terrorism in the region with Taliban fighters joining rank of various jihadi groups. Though Taliban had expressed their unwillingness to support or give shelter to Pak-based terrorist groups active in Kashmir, but their words hold little water, thus making an outreach to Taliban seem all the more imperative.
India's Quest for Connecting Central Asia
India, over the last two decades, has invested heavily in connecting Central Asia through building infrastructure like the Delaram-Zaranj highway and Chabahar Port in Iran but now their optimum utility to India will depend, to a large extent, on Taliban's consent to India's presence in their country.
China-Taliban-Pakistan Axis?
Moreover, the emergence of a China-Taliban-Pakistan axis can greatly erode India's clout in the regional geopolitical space. India needs to find convergences with powers like Russia, Iran, Central Asian countries and perhaps even with China to safeguard its interests in the region and maintain stable connectivity with the Central Asian heartland. Quest for stability in Afghanistan may be an emerging area of convergence among all its neighbours who have their own concerns regarding radical Islamist movements within their borders such as Tehreek-e-Taliban in Pakistan, Turkistan Islamic movement in China's Xinjiang and Islamic movement of Tajikistan. Moreover, Taliban themselves will be looking forward to consolidate their position through international recognition and claiming sovereignty over Afghanistan. Thus, establishing a stable regime in Afghanistan that respects basic international norms can be a win-win situation for all the existing players.
The coming years will prove to be a real test for India's foreign policy makers and they have to show great strategic foresight to place India at key junctions within the Afghanistan-Iran-Central Asian geopolitical space for hedging its interests, building consonances with key stakeholders and fine-tuning policy goals so as to build newer and firmer congruence with important powers in the region.
Also Read: The Taliban are megarich – here's where they get the money they use to wage war in Afghanistan