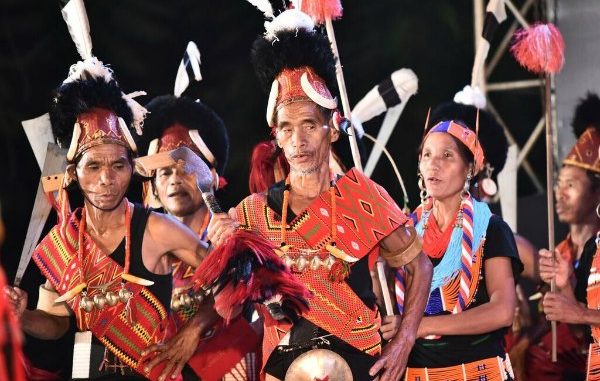 The pan-India Tribal conclave "Samvaad" by Tata Steel, a five-day gathering for 40 tribal communities across 20 states of India, kick started on November 15. The theme for 2016 is Tribal Health Systems, and tribes from all over the country are joining in to discuss and find ways to revive, preserve and promote tribal culture.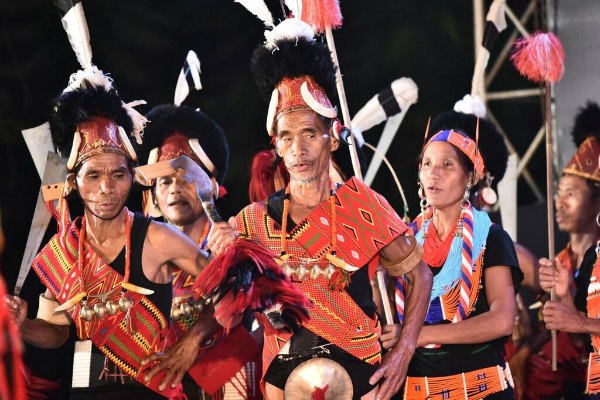 Samvaad 2016 – A Tribal Conclave with a Focus on Tribal Health
The objective to start Samvaad in 2014 by Tata Steel was mainly to preserve the tribal traditions by building a platform for the communities. This is the third year and conclave Samvaad is no longer just an event, but an endeavor to bring out the unheard voices of the tribal communities from the remotest parts of India.
In line with this year's theme i.e. "Tribal Health" almost 250 ethnic-botanists, ethnic healers and other medical experts from 40 different tribes representing 20 states are participating in the conclave to discuss on various topics. The topic ranges from 'Tribal Nutrition', 'Tribal medicinal system' to 'Capacity building for tribal healthcare', 'Anaemia and its solution along with 'Tribals and their relationship with forest'.
Long-standing medicines that the communities still rely on, in spite of modern healthcare systems and services are also a major highlight of Samvaad 2016. Exchanging and sharing such traditional expertise and knowledge could be particularly valuable in remote areas with inadequate doctors and limited medical centers.
Adding exciting color to the conclave there are dance performances, handicraft and textile exhibitions, display as well as sale of tradition medicines by tribal healers, and also a Tribal Fashion show on the final day. Besides, Samvaad 2016 will also stage a live performance on Tribal Fusion Music.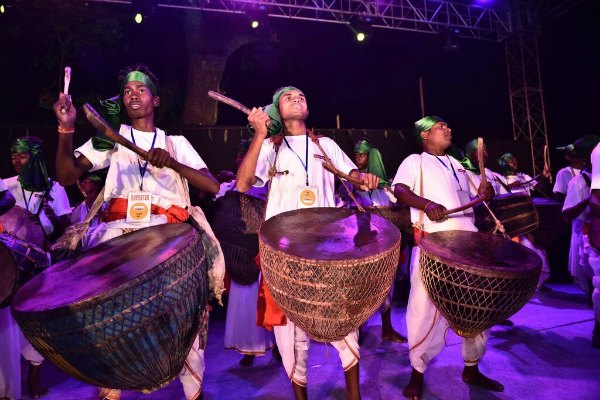 Samvaad – A Platform For Cross-Pollination of Ideas to Understand the Issue of Tribal Communities
The custom, tradition, and culture of most of the tribes in India are declining due to the onslaught of various things including modernization, globalization, and urbanization. The aim and objective of 'Samvaad' is to create a proper platform for the tribal culture so that their knowledge and culture is not only recognized but also honored for what it is – which in turn would lead to its survival.
Also Read: Fathom 2016: The Northeast Cultural Fest by Pondicherry University Northeast India Community 
Without these impalpable features, the tribal society will lose its individuality and distinctiveness. No wonder, it is not the physical infrastructure but the intangible features such as the tradition, custom, dance, festival and culture that gives the society its exclusive identity. Once lost, it will be irrecoverable – surely a huge loss for mankind. Tata Steel strives hard on these aspects and it is interesting to see that tribal communities are developing a sense of ownership around Samvaad.
Tata Steel through Samvaad have been getting experts, activists, eminent personalities who ignite  and sensitize the non-tribals and make them realize that the cause is important, which in turn, leads them to work towards the cause of these tribal communities.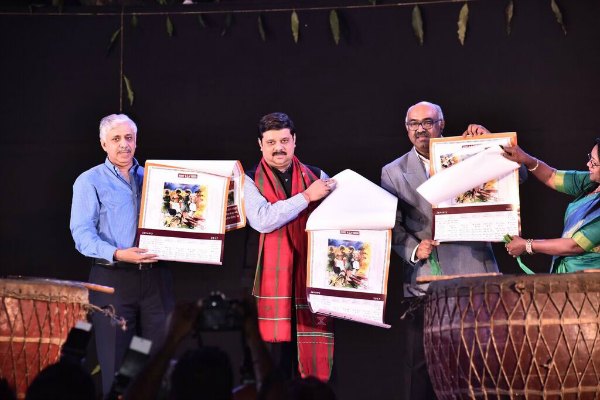 Samvaad 2016 is ready to bring about the change, both in action and in thoughts as the non-tribal is all set to capture the voices of the tribal communities by paying attention to their problems and then bringing out strategies to counter them at the national level.