The notion that traveling is an expensive endeavor has been passed by time. Perhaps you have been seeing your friends posting pictures while on tour and wondering how they manage to do so. The answer is simple, planning! You do not have to break your bank for you to travel, more reason we will be looking at some tips that will help you travel on a budget and still have the time of your life;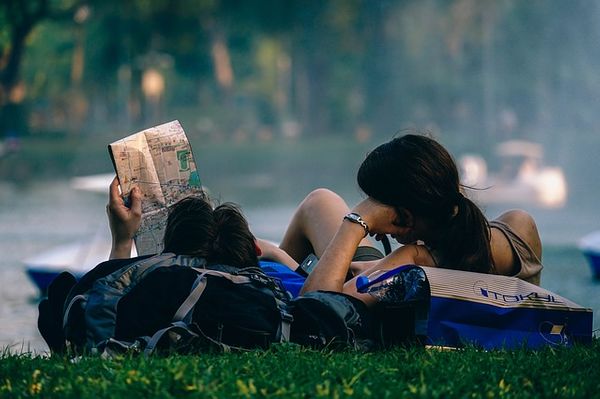 1. Start planning early
Planning in advance is the first thing you need to do if you want to travel on a budget. Planning early gives you enough time to find out about a lot of aspects concerning your travel. Additionally, it also gives you time to save up for your trip. If you are planning to travel in the middle of the year, for instance, you can start planning as early as at the beginning of the year.
So much so, factor in how many people you will be traveling with, your intended travel destination, places you wish to tour and your budget to mention a few. Needless to say, you also need to check the exchange rates too; check websites such as Interchange Financial and find out more about their exchange rates.
2. Purpose to travel during off-peak
This is a no brainer. Traveling during the off-peak seasons is a surefire way to cut down on costs significantly. What are off-peak seasons? These are durations where most people are not on their travel spree. Keep off from traveling during holidays as during these times the prices are often hiked up. By traveling during the off-peak seasons, you can land yourself in a five-star hotel that you otherwise wouldn't have afforded if it was during the peak seasons.
3. Be on the lookout for discounts
Who doesn't love discounts? Discounts are a great way to offset some amount from your expenditure. As such, always be on the lookout for discounts. Be it flight discounts, transport discounts, food discounts or even accommodation discounts- they for sure come in handy.
Take advantage of the internet and scheme through various websites to see if they have any offers in place. Compare the prices and choose prices that fit within your budget. And the good thing is that you are always guaranteed of finding discounts keeping in mind that the tourism sector is very competitive.
4. Stay in a rental apartment
When it comes to finding a place stay during your vacation, a rental apartment is the best option in regards to cutting down on costs. Today, there are a plethora of rental units that you can choose from, all of which vary in their price depending on various features. As such, do your due diligence and research on rental apartments available in the country you wish to visit. Be sure to check multiple websites to compare the prices before making a decision.
5. Never book a rental car at the airport
If by any chance you will need to rent a vehicle to help you maneuver around, never make a mistake of hiring one in the airport. This is so because the car rentals at the airport are very costly, most of which double up their prices. As such, you can take public transport from the airport to the town then start looking for car rental agencies around.
Else, you can also check on the internet before you get to your destination to save you the hassle of having to move around for long. So much so, you can quit the idea of renting a car and explore public transportation in the new city- you will be able to save a lot more and still enjoy your road trips.
6. Book your flights early
This is a no brainer. Booking flights early is one way that you can land yourself cheap flight deals compared to booking when you are almost traveling. Fortunately, there are a lot of airlines today, meaning that you can always compare their prices before choosing one. If possible, book a return ticket, most often it is way cheaper compared to booking a departure ticket separately then a return ticket separately.