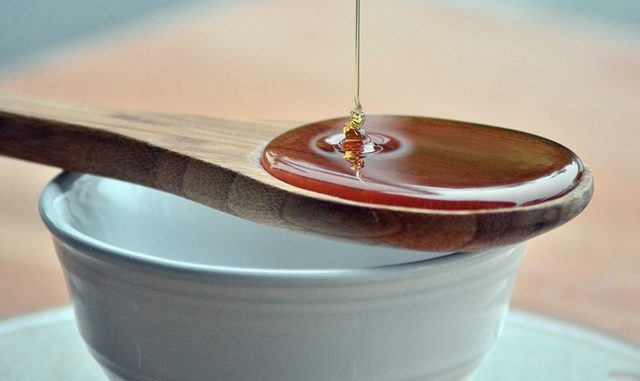 Tupelo honey has a floral taste with a warm finish. When raw, the honey is a light amber color with a green hue. One of the best honey's in the world, Tupelo honey can be hard to come across during bad crop years. The raw form shouldn't crystalize, so the shelf life of tupelo honey is pretty good. Smiley Honey Tupelo Honey can be bought year round on their website. Once you have the tupelo honey in your cabinet, what can you do with it? It does have the same characteristics and health benefits that normal honey has, but its unique taste serves a purpose in certain recipes.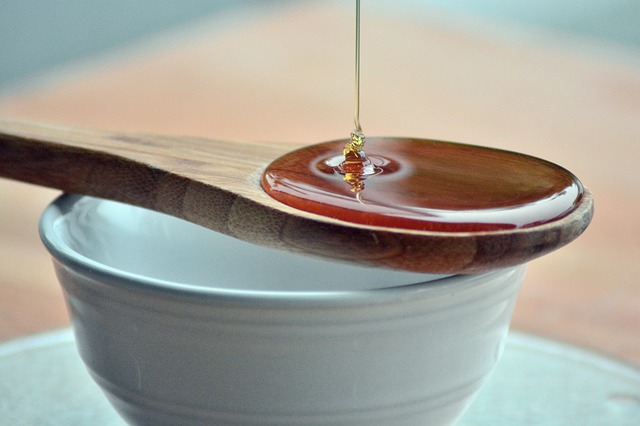 Whip up a quick homemade marinade
As found on Yummly, your tupelo honey can be used to make a quick 10-minute marinade with only 8 ingredients and 400 calories. Below is the recipe.
Tupelo Honey Key Lime Vinaigrette
3 tablespoons

tupelo honey

2 teaspoons Dijon mustard

¼ cup key lime juice

½ teaspoon garlic powder

½ teaspoon sea salt

½ teaspoon black pepper

¼ cup vegetable oil

¼ cup olive oil
In a blender combine

Smiley Honey's Tupelo Honey,

Dijon mustard, Key Lime juice, garlic powder, sea salt and pepper. Blend briefly to combine.

With the blender running, slowly add the oils, blending until combined.

Serve immediately or store in the refrigerator in a covered jar or container until ready to use.
Mix a drink
As seen on Waiting on Martha tupelo honey can be the star of the show when it comes to mixing a cocktail.
The Tupelo Honey: by Mandy Kellogg Rye
2 oz. Honey Bourbon (Jim Beam Honey)

4 oz. Club Soda

The juice of 1 lime plus more for garnish

Cilantro sprigs for garnish

Tupelo honey for garnish
In a rocks glass full of ice (or 1 or 2 large ice cubes, try the spheres or large cubes) add lime juice, whiskey, and club soda

Stir lightly, garnish with cilantro, limes, and a dash of tupelo honey
Prepare some snack-sized bites
The savannah Bee Company found a way to integrate tupelo honey into an everyday energy-boosting snack. The recipe is no-bake, but tastes just as sweet as a traditional dessert, but healthy!
Tupelo Honey Date Walnut Bites
2 Cups walnuts

1 cup shredded, unsweetened coconut

2 cups dates, pitted

2 Tablespoons coconut oil

1 teaspoon salt

1 teaspoon vanilla extract

1 Tablespoon Tupelo Honey
Add walnuts and shredded coconut in blender or food processor, blend until well mixed together

Add coconut, dates, salt, vanilla extract, and tupelo honey, blend until evenly distributed

Mold

into circular balls and place in the fridge to solidify
Make some homemade ice cream for a hot night
Founded by one of Smiley Honey's own customers, this ice cream recipe is quick, easy, and delicious.
Tupelo Honey Ice Cream
2 cups half & half

2 cup heavy cream

1 tablespoon vanilla extract

½ cup tupelo honey
Gently warm the ingredients in a medium saucepan until the honey is melted and incorporated. Chill the mixture in the refrigerator for an hour or so, and then pour into your ice cream makers. In less than 15 minutes, you have delicious tupelo honey ice cream.
Bake some tupelo honey cake
Found on Bee Americathis honey cake is sure to be a hit with you and your family. It takes a little over an hour to totally prepare but will serve 10-12 people.
Tupelo Honey Cake
1 cup all-purpose flour

1 ½ teaspoons baking powder

1/4 teaspoon salt

1/2 teaspoon ground cinnamon

1 teaspoon orange zest

3/4 cup butter

¾ cup white sugar

3 eggs

¼ cup milk

1 cup chopped pecans

Tupelo honey for topping
Preheat oven to 350 degrees Fahrenheit

Grease and flour 9-inch round pan

Combine the flour, baking powder, salt, cinnamon and orange rind. Set aside

Cream together the butter and ¾ cup sugar until light and fluffy in a large bowl

Beat in the eggs one at a time

Whisk in the flour mixture alternately with the milk, mixing just until incorporated

Stir in the pecans

Pour batter into prepared pan

Bake in the preheated oven for 40 minutes, or until a toothpick inserted into the

center

of the cake comes out clean

Invert the cake onto a wire rack after 5 minutes and

cool

for another 10 minutes

Cut the cake into wedge-shaped pieces

Drizzle the tupelo honey over the cake before serving