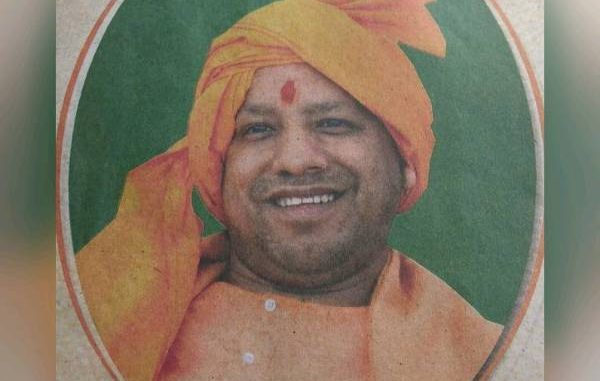 Finally, Yogi Adityanath, the Mahant (the head priest) of a Hindu temple (Gorakhnath Mutt, Gorakhpur) is now the Chief Minister of Uttar Pradesh – India's political heartland. Now that the road to Delhi passes through Lucknow, the New CM of UP urf Ajay Singh Bisht have immense pressure on his shoulder.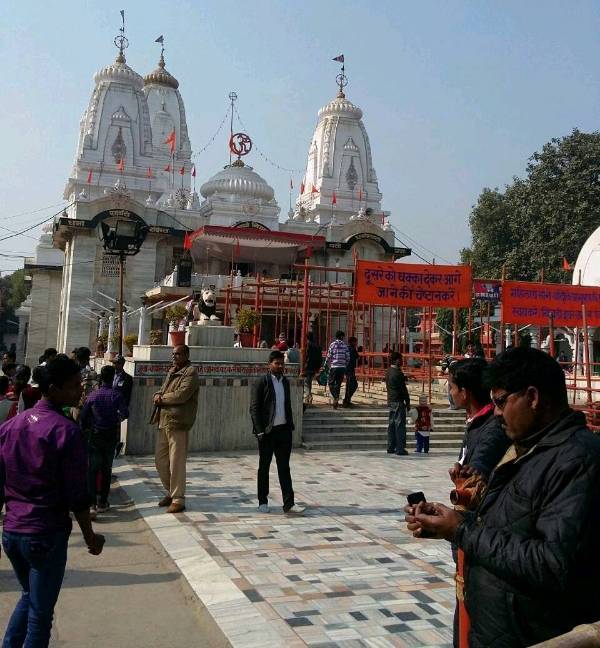 While, will he live up to people's expectation is a million dollar question, here we share his controversial and criminal past. Here we go:
Yogi Adityanath Threatened to turn Gorakhpur into Godhra
For more than two decades now, the five time MP have been repeatedly accused of turning Gorakhpur and all its neighbouring districts into a communal cauldron. Post 2002 riots, he even called himself the next Narendra Modi and threatened to turn Gorakhpur into Godhra.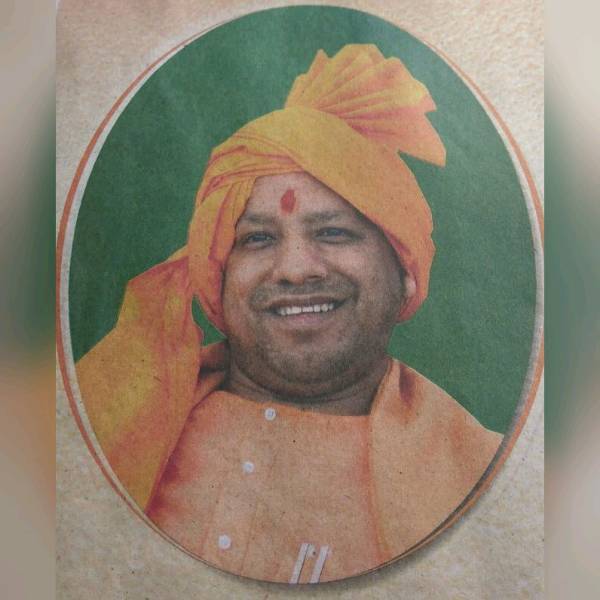 He is also known to drive through Muslim-majority areas like Azamgarh along with sword-brandishing young lots screaming his name. The firepower MP has even provoked Hindu-Muslim violence. He once sweared that he will eliminate the Muslim population in the state of UP.
The Mahant Led a Purification Drive to Convert Christians into Hinduism
It was year 2005 and the BJP MP from Gorakhpur vowed to turn UP into a Hindu rashtra. After swearing to eliminate the Muslim population in UP by provoking Hindu-Muslim violence, he started a purification drive in Etah, UP by converting around 2300 Christians into Hinduism out of which 5,000 were Dalit Christians.
Any Violence by Hindus is Done only in Self Defence – Yogi Adityanath
Over the years, the Yogi has not only taken pride in his oratorical skills but has his own code of right and wrong. According to him "Being Muslim is right but being Muslim in India is wrong. Terrorism is wrong but Hindus hitting back at Muslims for terrorism is right."

The head priest also believes that there is absolutely no such thing as a Hindu terrorist. Further he claims that any sort of violence by a Hindu is done only in self defense.
Dalit Muslim Bhai Bhai: Divided by Creed, United By Cow
He Has Provoked More than 20 Incidents of Communal Violence
Though there are only few criminal cases against the Yogi, Adityanath is said to have provoked more than 20 incidents of communal violence in the state of UP. One of the criminal case against him is that of killing a gunman of a rival political leader of Samajwadi Party at Maharajganj in 1999.
Another criminal case was registered in 2007 for burning houses, trains, buses and mosques when he claimed that the Gorakhnath temple was attacked. Post this incident he was arrested along with 130 other people was subsequently jailed under Section 151A, Sections 146, 147, 279, 506 of the Indian Penal Code. However, the District Magistrate, who ordered the arrests was transferred the very next day. Till date, the case lies untouched.
If they take one Hindu girl, we will take 100 Muslims girls. – Adityanath

An undated video was surfaced on YouTube in August 2014, where the current UP CM in a public speech at Azamgarh said, "if they take one Hindu girl (religion conversion), we will take 100 Muslims girls." Further, he said, "if they kill one Hindu, there will be 100 that we…." He paused as the crowd shouted: "kill"
Nidhi Razdan and Omar Abdullah Love Affair : Everything You Wanted to Know About!
Hate Speeches Against Minority Group
In June 2015 amid protest by minority groups against Yoga Day allegedly being made compulsory, the BJP MP said those who want to avoid Yoga can "leave Hindustan".

He further mentioned that people who are opposing 'Surya Namaskar' should drown themselves in the sea while speaking at a function at Mata Annapurna Mandir in Varanasi, the parliamentary constituency of Prime Minister Narendra Modi.
The Current UP CM Compared Shah Rukh Khan with Hafiz Saeed
When the intolerance debate rocked the nation in the late 2015, no one was spared. During this time, Adityanath compared Bollywood actor Shah Rukh Khan with India's most wanted terrorist Hafiz Saeed and asked him to go to Pakistan.
According to him, SRK spoke the same language as that of Saeed. He said, "Shah Rukh Khan should remember that majority population of the Country made him the Star, and if they boycott his films, he will also have to wander on streets."
Openly Endorsed Donald Trump's Decision to Ban Citizens from 7 Muslim Countries
While campaigning for the Uttar Pradesh Assembly polls, the firebrand BJP MP not only praised Donald Trump's temporary ban on citizens from seven Muslim-majority countries (which is condemned both within the US and worldwide) but also mentioned that similar action is required to check terrorism in India.
Besides, he is also accused for endorsing a hate speech where an unidentified speaker openly said Hindus should rape Muslim women.
Buy Vardenafil online
Amoxil No Prescription
Valtrex no prescription
Premarin Without Prescription