UX Design: Don't Design for Yourself –
In UX Designing this is the most toughest task. When the designers have worked for quiet a long time in the creative industry, they forms certain views on designing and based on their experience they will filter their information and facts.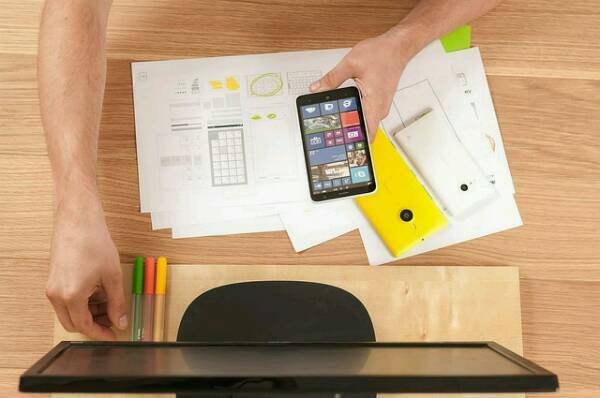 A skilled designer will prioritize the client's requirement over his passion to design. In this situation the designer must remember that the client's need is the one that requires main importance rather than satisfying the needs of the designer.
Don't confuse UX with UI:
Nowadays, incorrectly recognizing the difference between UX and UI has become very prevalent in the creative industry. Also compounding the issue is the similarity between the abbreviations of UX and UI.
In the middle of this confusion it is to be noted that UX and UI are related and they work together. The main difference between UI and UX is as follows. User Interface design is related to the navigation inside an app and User Experience Design deals with the experience the user gets when using the app.
Don't have a complicated sign up:
User must not have the experience of using a complicated sign up process. It has to be simple otherwise it would considerably affect the whole user experience. During sign up process, it has to be made sure that the user does not have to enter a lot of details and information. Otherwise the sign up can be done using social networking sites like Facebook, Google + etc
Understand the User:
Usability of the appIication is another important factor. It has to be made sure that the designer must understand the users. An extensive marketing investigation of the competing apps has to be done. The sites which attracts the attention meriting users have to be found and then imitate or improve the flow and user experience of the attention seeking ones.
Also Read: What is usability in mobile application and its Necessity 
Keep it simple
At present, simplicity in the UX design is the fashion. This is due to the fact they remove the complexity which makes it difficult for the users to get attracted and engaged with the content. This also satisfies the users when the procedure is simple.
Focus on Navigation:
The mobile- first philosophy should come to the designer's mind when they plan on app navigation. There should be adequate padding spaces around the areas that can be clicked and they must not encroach in the surrounding fields. These ideas make sure that the users enjoy the product designed by the designers.
Author Bio: Pyramidions is one of the top mobile app development companies in India. They have expert mobile app developers for an enterprise.