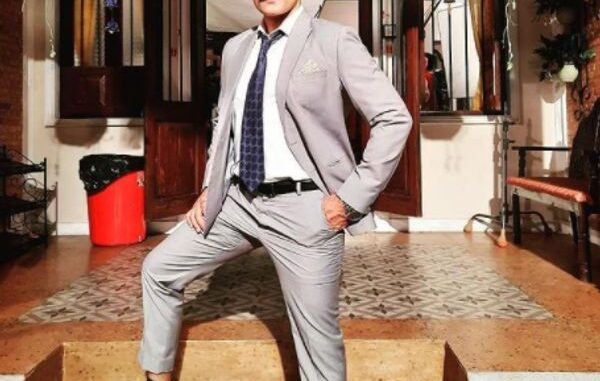 We all love Anupama in Star Plus' TV serial Anumpamaa – she might be timid for her family but she knows how to stand strong for herself and her family. However, her husband Vanraj is a man that we wish no girl gets as her life partner ever –
And here we give you reasons as to why Vanraj in Anupamaa serial is the most annoying husband of TV –
Vanraj is Selfish and Egoistical
Completely self-centred, Vanraj can see nobody beyond him. All he cares is about himself – his likings, disliking, feelings, emotions and gives '0' value to others. He is so full of ego that he wants his wife Anupamaa to forgive him for walking out of her life as immediately as he asks for his forgiveness; as if nothing really happened.
Vanraj in Anupamaa Serial Blames Everything on His Wife
If something goes wrong and/or is not according to his expectations, Vanraj will quickly put the blame on Anupamaa. Yes, he loves blaming his wife for everything. Amusingly, he is blaming Anupamaa for breaking the family when in reality he is the one to be blamed for everything. The bugger not only has an extra-marital affair with Kavya, stays with her and even left his family to live with her.
Vanraj is a Jerk and Uses His Kids to Score a Point Against Wife Anupamaa
He might love his family and kids but that doesn't mean he will not 'use' them for his own selfish motives. All through Anupamaa's journey till now, Vanraj has used every person of his family for his personal motives especially his mother and his daughter Pakhi who loves him unconditionally. Not long ago he even used his son 'Toshu' and even fooled him by telling him fake stories in order to save him from a situation.
buy amoxicillin online https://buynoprescriptiononlinerxx.com/amoxicillin.html no prescription
Vanraj is Manipulative and Can Go to Any Extent to Win Him Satisfaction
In order to win that which he wants, he will not only manipulate things, do all things wrong but also go to any extent in order to prove his point. When Anupamaa wasn't convinced about his 'so-called proposal' he quickly moved to Kavya to teach Anupamaa a lesson. Silly Kavya doesn't understand that Vanraj is manipulating her too.
Vanraj of Anupamaa Serial Never Respects His Wife
One of the most important factors in a husband-wife relationship is 'respect' and Vanraj is someone who feels ashamed to respect his wife. The jerk that he is, Vanraj has no respect for his life partner. He keeps himself above Anupamaa and will never leave a chance to insult and abuse her in front of everybody. He ill-treats his wife so much that even if this is a TV show it is annoying.
buy clomid online https://buynoprescriptiononlinerxx.com/clomid.html no prescription
Despite Being Modern, Vanraj is still Orthodox
Vanraj in Anupamaa serial is all modern in his looks and approach but when it comes to his wife, he is orthodox. Living in 21st century and wanting all the best things in life, he wants to prison his wife and her dreams in the four walls of his house. He doesn't want her to do a job or try a hobby or even chill out once in a blue moon with her only friend. Everything for Anupamaa is a bloody war. Now, who would even want such a family member forget about a husband.
Vanraj Thinks Very Low of Anupamaa
Just because Anupamaa couldn't study and meet to the standards of Vanraj, he thinks very low of her. The hypocrite doesn't realize that it is because of 'him' only Anupamaa couldn't upgrade herself and now that she wants to, Vanraj simply wants to pull her down.
buy cymbalta online https://buynoprescriptiononlinerxx.com/cymbalta.html no prescription
Nevertheless, Vanraj in Anupamaa Serial is the evil and most annoying of all husbands on Indian TV and we just hope no one ever gets such a life partner in their life – What do you think?
For All the Latest Updates, News, Gossips and Spoilers, check our Anupamaa Serial Section or join the Facebook Group – Anupamaa Serial Fan Club