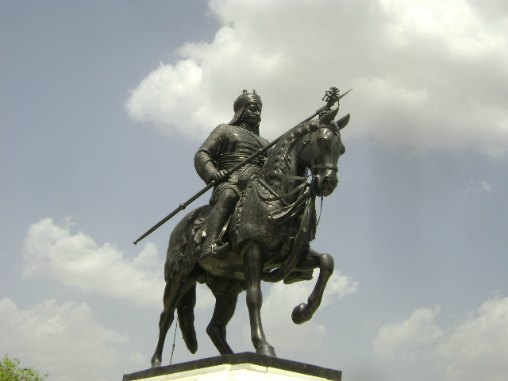 Maharana Pratap was India's first freedom fighter – The son of the soil who is known for his virtues, merits and qualities. While, we have all the respect for this great historical character, we have lost all our faith in Sony TV's Pratap portrayed by Ssharad Malhotra. The character is nowhere to what Maharana Pratap was, and so it is better not to see than repent later.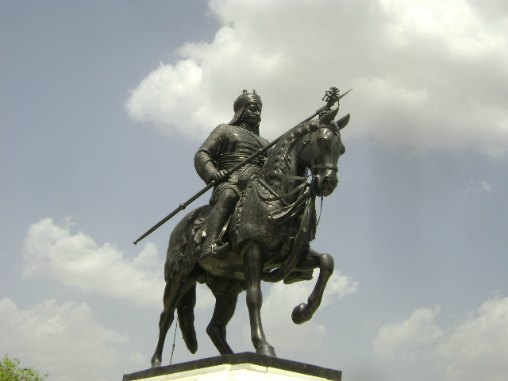 Here we give you 5 Reasons Why you shouldn't watch Maharana Patap on Sony TV if you are a history buff or are interested in knowing Maharana Pratap's history:
Because It Is Not a Historical Show but a Soap Opera
A historical series should show the might and valor of its hero but the producers and writers of Maharana Pratap seems like they are not at all interested in History. There are too my historical deviations to point out.
For instance, Maharana Pratap and Akbar never came face to face with each other. However, here the two have been fighting each other ever since they were kid. Like every other serial, this serial too has a vamp in the form of Dheerbai Bhatiyani who can do anything and everything, but like you guessed it, she is never caught. Forget history, the serial just like any other contemporary TV show is full of saas bahu saajish and melodrama.
Sony TV's Pratap Is Full of Negative Traits
While the real Pratap was an Ideal Figure, Sony TV's Maharana Pratap is a ruined character. He is neither an ideal son, nor an ideal husband, forget being an ideal ruler. This person doesn't listen to anybody but his choti maa who is none other than the vamp of the show. He can go to any extent for her, and even leave his own wife if circumstances demand. He has no respect and value for his wife.
This is not the real Maharana Pratap that we know. The real Pratap had immense respect for women. He once even shouted Amar Singh (his elder son) when he had captured the ladies of Khan-e-Khana Abdur Rahim. He then asked him to escort them at their place with respect. Rahim was speechless to see Maharana Pratap's gesture and he then decided not to fight against such a great man.
Sony TV's Maharana Pratap Has No Sense of Justice
While Maharana Pratap is known for his skills and justice, it seems that his onscreen replica has no idea what this term is. This character has no clue what is right and what is wrong. He is so obsessed with his love for his mother, that he can do all sort of things to save her worthless son Jagmal. No, he has no sense of justice. Yes, his citizens are very unfortunate unlike the citizens of Mewar in the 16th Century who had immense faith in Maharana Pratap.
Because It Is Biased
The show portrays Mughal Emperor Akbar not only as an enemy but as a butcher. It leaves no stones unturned in dramatizing his negative traits. While, we know Mughal rule is one of the most unfortunate thing happened to India, it would be better if the writers show both the sides in an unbiased manner.
Exaggerating Akbar's cruelty in a serial will neither benefit the serial, nor the Hindu fraternity who suffered from Moslem rulers' cruelty. It is rather funny to see over exaggeration. Besides, even though this is just a serial, the writer has no right to butcher the character of Salima Begum – Akbar's second wife who was Bairam Khan's widow and even foster mother of Rahim.
You Will Never Learn History from Maharana Pratap Serial
If you are watching Maharana Pratap or for that matter any historical serial to learn history, you need to stop doing that. The reason being, these series are full of mismatched timelines, writer's own creative characters along with imaginary that is beyond your belief. You will not learn history but the mockery of the same. Maharana Pratap serial tops the list when it comes to butchery and character assassination of historical characters.
One would know more history if he/she hears folklores, or travel places. However, if you are not doing so, you rather read e-books or documents penned down by historians to find out the real history instead of watching this creative fiction telecasted on Sony TV.