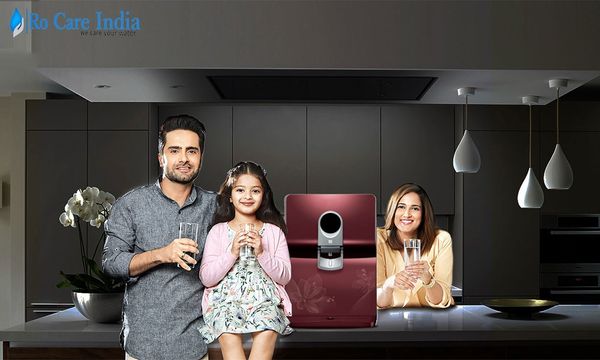 When thirst hits, where does the water you drink at home come from – a bottle of mineral water, a filter, or a purifier? The quality of the water does make a lot of difference depending on which source you fill the glass with. This is why we will show you the advantages that water purifier can bring to your health.
One of the most straightforward precautions to keep our health up to date is the daily intake of at least one liter of water. It is essential for the proper functioning of our body. Therefore, the quality of the water we drink in our home is fundamental, always free of microorganisms harmful to our health. Consequently, it is worth considering purchasing a purifier. It is practical and easy to install, proving to be much cheaper than the constant purchase of gallons and water bottles – out of how much space they occupy.
Why you need a water purifier?
Some water purifiers even have a technology that warns you when it's time to change the filter, so you don't lose the quality of drinking water in your home. Be aware of how and when to change your purifier filter. In addition to ensuring the purity of the water you and your family drink, the purifier is even more practical and economical. If you have such an appliance at home, you no longer have to worry about buying gallons of mineral water or bottles at the supermarket. Each model has specific advantages. Call the Aquaguard helpline and ask for the particular features of the model that you have been thinking to buy.
The benefits start with the filtration system, which removes all types of solid particles, reduces chlorine, inhibits bacterial growth, and eliminates odors and tastes. After all, water has no taste or smell. This explanation is already described in the description of water purifier. It also meets the requirements of Microbiological Level Control because it helps to inhibit bacterial production.
Don't get confused between a purifier and a filter
If you are in doubt between a filter or water purifier, the time has come to know the main differences between each and especially the benefits that each can bring to your daily life. Water filters are simpler versions that work from a center candle that holds impurities. They are able to remove dirt from the water and do not need to use electric power. The vast majority of these filters are more affordable when compared to water purifiers.
In return, water purifiers have several extra advantages, offering a wide range of water care that you will use. Even among purifiers, both models need electrical power to perform their functions and models that work without being plugged in. And in addition to the main filter element, it offers other purification layers and unique technologies – such as lamps that emit ultraviolet rays that act on bacteria. The level of cleanliness varies by model and manufacturer, ranging from P1 (the most intense, which holds the smallest particles) to P6, the most basic. You can find some water purifiers with filtering levels on the market that can remove even the smallest bacteria known to man, E C1. These models have triple filtration filters that remove up to 99% of the chlorine in the water.
Understand before you buy
At the time of purchase check that the product has a certification seal which assesses its ability to provide healthy water. Another essential precaution is to keep the cleanliness of the purifier up to date. This ensures the most extended life of the product, and you can count on the purest and cleanest water possible. For more information regarding water purifiers, you can anytime call the Aquaguard helpline number. This is primary care in your family's routine, as using the right device can prevent the emergence of numerous diseases and severe health problems.
Cleaning water purifiers are also important
Just as essential as choosing the high-quality product is proper maintenance on it. Cleaning is the guarantee that the filter elements will continue to perform their water purification process within the autonomy provided for the model. You can find water purifiers with various cleaning processes on the market. The most common is the backwash, made directly on the filter element and the others, in external areas of collection and drainage of purified water.
The other types of cleaning are performed outside or in collecting or draining compartments of purified water. There are even models of detachable faucet purifiers. Others are scrubbers with collecting trays to eliminate water that accumulates there unused, which prevents external contamination. The removable grid scrubbers also work very well. They are attractive in value, although they are a little more laborious.
Now that you know a little more about water purifiers, it's time to choose yours.