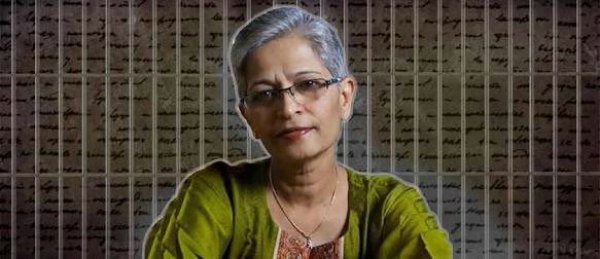 The murder of senior journalist Gauri Lankesh by 4 unknown men have shocked the entire nation. The incident is highly disturbing as gun was used as a medium to silence the dissent, to browbeat the critic. While, a pen is mightier than the sword, in this unfortunate episode, a gun turned out to be mightier than a pen.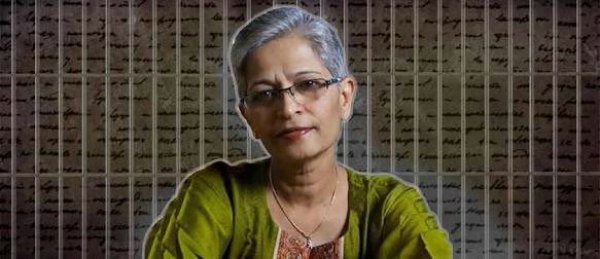 While the investigation is on, here we share few facts about Gauri Lankesh:
buy proair online https://rxnoprescriptionrxbuyonline.com/proair.html no prescription
She Was a staunch detractor of Hindutva politics
Daughter of renowned poet-turned-journalist P Lankesh, 55-year-old Gauri was the editor of the Lankesh Patrike, a weekly Kannada magazine that her father had started in 1980. A gutsy journalist she was quite known for her criticism towards the Hindutva politics and wanted to crush the fascists.
I cannot freaking believe this !! Somebody I had tremendous respect for!! Gauri Lankesh ji we had to keep the fight going! ? pic.twitter.com/VZoMJArxnM

— Shehzad Poonawalla (@Shehzad_Ind) September 5, 2017
I can't believe it. Gauri Lankesh shot dead; I promise @gaurilankesh we will crush the fascists. RIP! pic.twitter.com/hs5DrWODvu

— Salman Nizami (@SalmanNizami_) September 5, 2017
A Defamation Case Was Filed Against Her & She was convicted in November 2016
In November 2016, a JMFC Court in Hubbali convicted Lankesh in a defamation case. She was then sentenced to 6 months in jail and was asked to pay Rs. 10,000 as fine. However, the court also granted her bail and gave her the permission to appeal to a higher court. The defamation case was filed by BJP leader Umesh Dushi and MP Prahlad Joshi individually, in objection to a report published by Lankesh in January 2008.
Prahlad Joshi, BJP MP from Dharwad, gets Gouri Lankesh convicted in a defamation case. https://t.co/6DQTYDY1rO Hope other journos take note.

— Amit Malviya (@malviyamit) November 29, 2016
In March 2017, She Talked about Threats
Talking to IndiaToday, Lankesh did mention that she was threatened. Check out the video –
#NewsToday
Watch video where #GauriLankesh spoke to @IndiaToday of facing threat pic.twitter.com/BHXL8ZIJHU

— India Today (@IndiaToday) September 5, 2017
She Was Known For Her Outspoken Attitude
Lankesh, throughout her career, often voiced her views on several topics including caste system and communal politics. She was renowned for her outspoken attitude. In an interaction with The NewsLaundry, she had even raised her concerns about the state of freedom of expression in the country and had mentioned how people are targeted because of a different ideology.
buy prelone online https://rxnoprescriptionrxbuyonline.com/prelone.html no prescription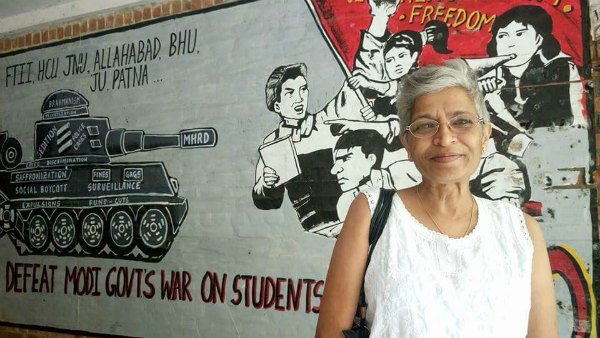 Also Read: All you wanted to know about the Personal Life of Gauri Lankesh!
buy prevacid online https://rxnoprescriptionrxbuyonline.com/prevacid.html no prescription
Recently, She Had Raised Issue of Fake News
Some of her last twitter status few hours before her voice was gun down forever –
why do i feel that some of `us' are fighting between ourselves? we all know our "biggest enemy''. can we all please concentrate on that?

— Gauri Lankesh (@gaurilankesh) September 4, 2017
Ok some of us commit mistakes like sharing fake posts. let us warn each other then. and not try to expose each other. peace… comrades

— Gauri Lankesh (@gaurilankesh) September 4, 2017
Meanwhile, Gauri's brother Indrajit Lankesh wants a CBI probe into the matter.