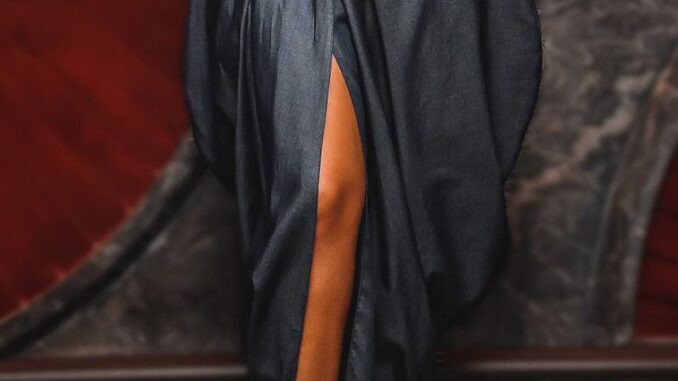 With the start of festive season, one of the most daunting tasks for all the women out there is the million-dollar question – deciding what to wear? After all, flaunting a stylish ethnic look needs a thorough preparation. This makes us wonder about dhoti pants – one of the most fashionable ethnic bottom-wear that has been known for its trendy allure lately.
No wonder dhoti trousers goes perfectly well with any top wear. However, the trick is to find tops that accentuate the layers in your dhoti pants and mesmerize your look – so much that you can carry an ethnic yet stylish look quite gracefully.
Here we share eight chic top styles that you can pair with your dhoti pants for a riveting look. Check them out –
Combine Your Dhoti Trousers with Short Jackets
Try an embroidered and ornate waist-length jacket. Next, elevate your look and get all the limelight by styling your dhoti pants with a vibrant coat and big beautiful earrings. That's it! You are ready to attend any function!
Cape Neck Tops
The cape neck tops look very interesting with dhoti pants. If you have a plain, solid-coloured dhoti trouser like in beige, olive, or black, then you can choose an embroidered or embellished top to balance the look. If you want a fancier look, then wear metallic pumps or a hairdo that is ought to attract all the attention.
buy singulair online https://rxnoprescriptionrxbuyonline.com/generic-singulair.html no prescription
Stylish Peplum Tops or Kurtas
Dhoti pants paired with peplum tops or kurtas stitched brings out a fascinating look. This combination creates an apt balance of drapes and gives you an instant chic look.
Also Read: Fashion in 2020: Are Anklets Still In?
Crop Tops to Flaunt Those Curves
If you wish a casual and trendy look, then pick a printed dhoti trouser from your closet and pair it with a solid colour crop top. Complete the look by wearing heels and add a choker around your neck to bring a dramatic twist.
buy remeron online https://rxnoprescriptionrxbuyonline.com/remeron.html no prescription
Slip Top or Long Jacket
Want an ultra-chic bold look? Pick an embellished slip top and an ethnic right coloured front-open long jacket to match the dhoti. This fusion look goes perfectly in both pre and post-wedding attire.
Blouses and Shirts
Combine your dhoti pants with any of your choli or saree blouses, or even a button-down shirt to make a lasting trendy look. This combo will indeed will lend a mystic twist to your outfit while giving it a fusion look.
Asymmetric Tops to Create Layers
Any top or short kurta that has an asymmetric hemline can go very well with your dhoti – giving a perfectly elegant and layered look.
buy renova online https://rxnoprescriptionrxbuyonline.com/renova.html no prescription
With your Regular Kurtas
Are you bored with the kurtas in your wardrobe? Don't worry! Just style any of your long or short kurtas with dhoti pants and transform the look. Add on some silver or attractive jewelry, and you are ready to rock.
Some Final Tips to Style your Dhoti Pants
It's essential to select an outfit that suits your body type. Also, remember to pair your dhoti pants with some bright tops or tunics, and do pair them with heels. Add some more style quotient by wearing suitable accessories. Big and bold always go with dhoti trousers.
Also Read: Top 5 Best Women Fashion Clothing Tips
Lastly, if you wear them right and keep up the confidence, you are sure to make a style statement in any event or occasion without actually making any effort.