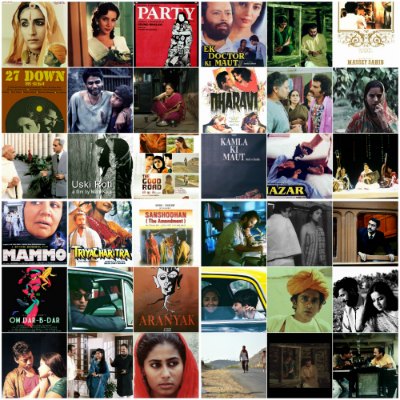 Though we enjoy watching the contemporary Bollywood films, our heart often desires the classical films that we grew up watching. The masterpieces by some talented films that make a brilliant watch even today.
While, you might wonder where you can get the golden collection, let us share with you that Zee Classic gives its viewers a golden opportunity to taste the masala flavor of cinema by showcasing not just the films that shaped Indian cinema, but also acquaint viewers with the creative talent who were a part of that timeless era. After all, Indian Cinema over the years has given us all sort of entertainment – high-octane action movies, romantic dramas and even socially relevant topics of dowry, female feticide, child marriage, re-marriage to a simple love story.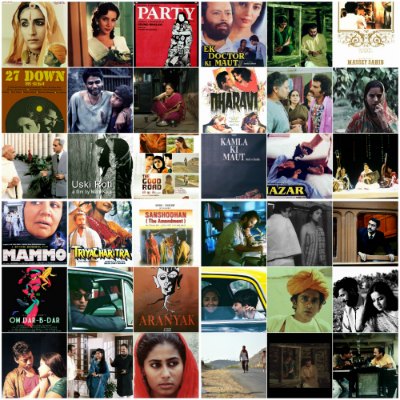 Starting from 16th July, every Saturday at 10 pm, Zee Classic will premiere 'India's Finest Films', an eminent property that will showcase masterpieces like 'Salaam Bombay' , 'Mirch Masala',  'Gandhi and 'Ek Doctor ki Maut' amongst many other gems from the NFDC (National Film Development Corporation of India) library. Interestingly, these movies mark the debut of icons like Irrfan Khan, , Shabana Azmi, Pankaj Kapur, Naseeruddin Shah and many more. Here are the 14 films to look forward on Zee Classic.
Catch 'Salaam Bombay!' on 16th July at 10 PM on Zee Classic
Mira Nair's directorial debut film Salaam Bombay was inspired by the life and style of the street children of Mumbai. Interestingly, the film starred the real Mumbai street kids. For unwavering the life of Mumbai's abandoned and homeless youth, the film won several awards across the globe at various film festivals including Montréal World Film Festival and Cannes Film Festival for its authenticity. Salaam Bombay was among the list of "The Best 1,000 Movies Ever Made" by the New York Times.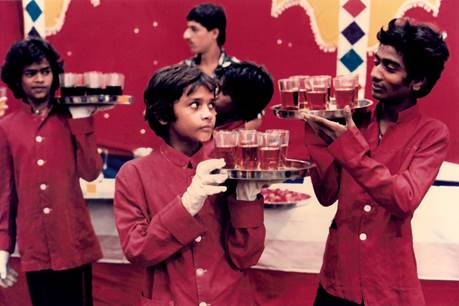 Catch 'Mirch Masala' on 23rd July at 10 PM on Zee Classic
Ketan Mehta's film Mirch Masala is still the most authentic movie surrounding gender divide in our society. The struggle of Smita Patil as Sonabai from the evil Subedar (Naseeruddin Shah) and a village full of sexist men illustrates male and class-dominated Indian culture. The film is a must watch, courtesy, Smita Patil's outstanding performance. Nevertheless, Forbes even included her performance in Mirch Masala on its list, '25 Greatest Acting Performances of Indian Cinema'.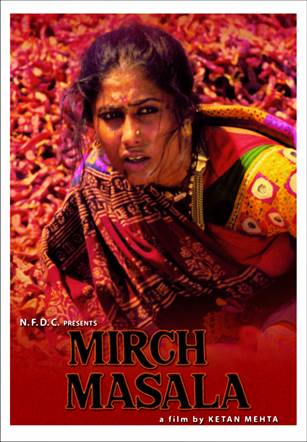 Catch Salim Langde Pe Mat Ro on 30th July at 10 PM on Zee Classic
Saeed Mirza's Salim Langde Pe Mat Ro is a rare film that attempt to showcase the dilemmas faced by urban Muslims. In addition to the portrayal of Bombay's mohalla life, it also shows the joys of friendship and camaraderie and pleasure of loafing around. Salim Langda (Pawan Malhotra) is a confident petty thief. Salim earns his livelihood by doing odd jobs for the big bosses of Bombay's underworld. His final ambition is to ape these underworld kings whose status he envies.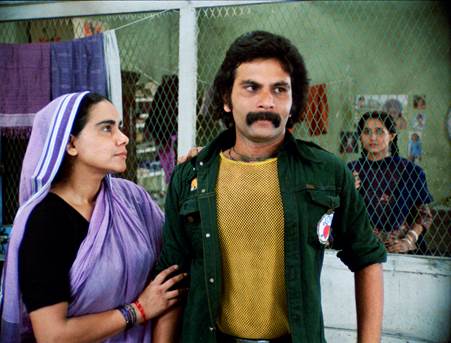 Catch Ek Doctor Ki Maut on 6th August at 10 PM on Zee Classic
Ek Doctor Ki Maut starring Pankaj Kapur is an award winning film by the noted Bengali director Tapan Sinha, illustrating the ostracism, bureaucratic negligence and insult of a doctor and his research, instead of recognition and credit. This movie is loosely based on the life of Dr. Subhash Mukhopadhyay, an Indian physician who pioneered the IVF treatment just around the same time when another leading scientist, Dr. Robert Edwards was conducting separate experiments in England.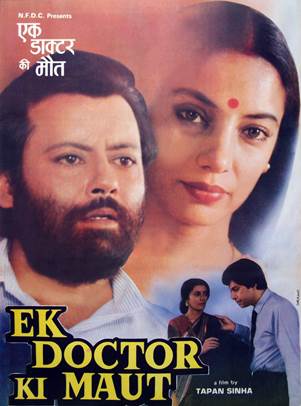 Catch 'Gandhi' on 13th August at 10 PM on Zee Classic
Richard Attenborough's Gandhi is one of the most iconic films of all times. In fact, Gandhi is the highest Oscar winning film of all time – claiming eight awards from 11 nominations, including Best Film – although it almost never got made! Attenborough knew that he would be telling one of the 20th-century's most remarkable stories, that of the Indian lawyer who returned from racially segregated South Africa to drive the British out of his home country through successive acts of non-violent protest.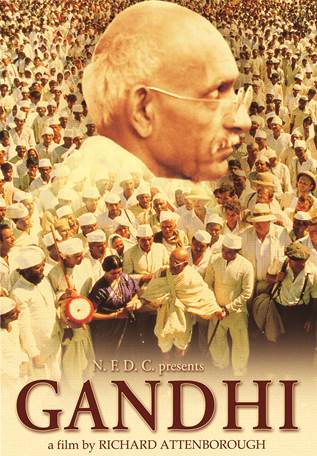 Catch Ardh Satya on 20th August at 10 PM on Zee Classic
Directed by the very talented Govind Nihalani, Ardh Satya is based on a short story by D.A. Panvalkar. It is the story of Anant Welankar, son of a retired constable in Maharashtra Police, who is forced to let go of his dream of pursuing an MBA and join the Police force. In times when everything and everyone has a price, the film shows a hard-hitting journey of an honest man – a part of which remains back to haunt you long after the credits have rolled. The film stars Om Puri, Smita Patil, Amrish Puri, and Naseeruddin Shah in lead roles.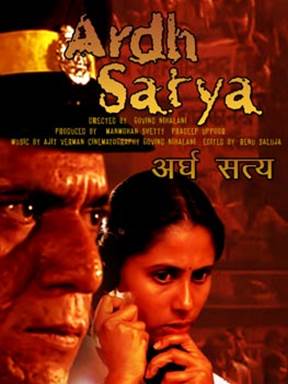 Catch 'Pestonjee' on 3rd September at 10 PM on Zee Classic
Directed by Vijaya Mehta, Pestonjee is an intimate film of friendship that looks into the life and mannerisms of the Parsi community especially those living in the city of Bombay (now Mumbai) in the 1950s and 60s. The film revolves around two best friends Phirohshah aka Phiroj (Naseeruddin Shah) and Pestonjee aka Pesi (Anupam Kher).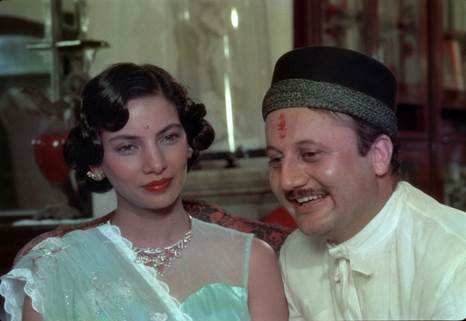 Catch 'Qissa' on 10th September at 10 PM on Zee Classic
Anup Singh's Qissa is a powerful, haunting, superbly crafted film about the complexities of character and sexuality. Does personality stem from a society or nation you were conceived in, your sex, sexuality or just the environment you were brought up in and situations that formed you? The film packs these profound inquiries into a simple story. Qissa stars Irrfan Khan, Tisca Chopra, Tilotama Shome and Rasika Dugal.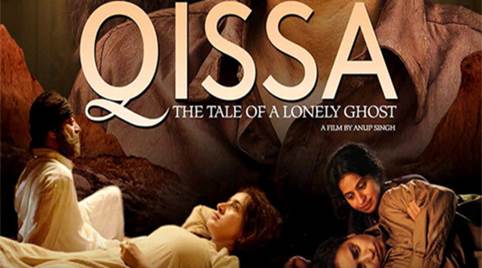 Catch '27 Down' on 14th September at 10 PM on Zee Classic
27 Down is based on 27 Down, the Bombay-Varanasi Express. Sanjay (M K Raina), the son of a railroad employee, gives up on his dreams of becoming an artist when his father demands he come back to the family occupation. He gauges life in train sounds and journeys. A rare gem, the film manages to remarkably portray the relationship between two young adults as they get together and try to discover themselves in each other through their conversations, meaningful connections and silent solitude!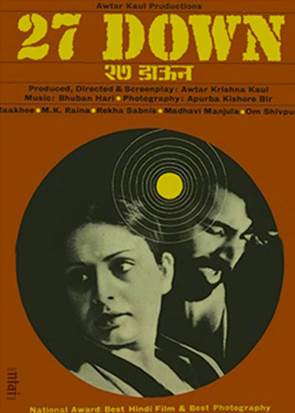 Catch 'Gangoobai' on 1st October at 10 PM on Zee Classic
Directed by Priya Krishnaswamy, the story revolves around an elderly maid who strives to accomplish her dream of buying a costly Gara sari and changes the lives of individuals she comes in contact with while in Mumbai to purchase the sari.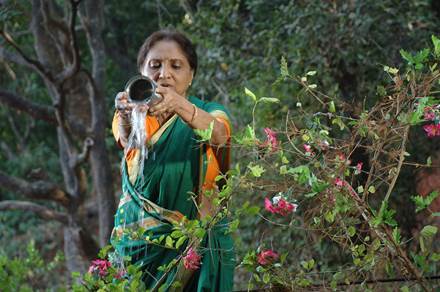 Catch 'Mammo on 27th August at 10 PM on Zee Classic
Mammo, a film by Shyam Benegal portrays the flinching truths frequently confronted by the powerless, post-partition. It reminds of the emotional torture of being torn far from one's roots over and over; in spite of one turning a blind eye or making a noise for change in the circumstances which they have no control over. It makes one appreciate something which is frequently is taken for granted until it is lost or gone for good. The character of Mammo (Farida Jalal), abandons her family and home behind for love and moves to Pakistan. They live in peaceful co-existence until her husband leaves Mammo defenseless and desolate.
This 1994 movie is also the recipient of National Film Award for Best Feature Film in Hindi and National Film Award for Best Supporting Actress by Surekha Sikri.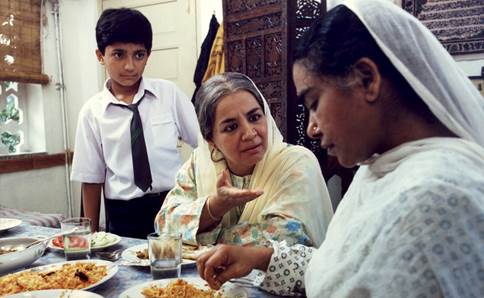 Catch 'Massey Sahib' on 17th September at 10 PM on Zee Classic
Massey Sahib is a 1985 film directed by Pradip Krishen, featuring Raghuvir Yadav in the main role. Based on a novel Mister Johnson written by Joyce Cary in 1939, the story revolves around a man who is stuck in the crossfire where British Frontier principles smothered Indian freedom and colonializes it. This is a story told from an Indian perspective.
Francis Massey (Raghuvir Yadav) works as a secretary for a British government officer in central India. Francis tries to out-do his employer in an attempt to be more British than him. He dresses British and even has a church wedding. He is not the most productive or gifted specialist, and his supervisor, the Commissioner Charles Adam (Barry John), regularly mediates on his benefit. But, Massey's unexpected fate is entirely past the Commissioner's mediation.
The film won two International Awards for the Best Actor – FIPRESCI Critic's Award, Venice Film Festival, 1986 and Silver Peacock, IIFI, 1987.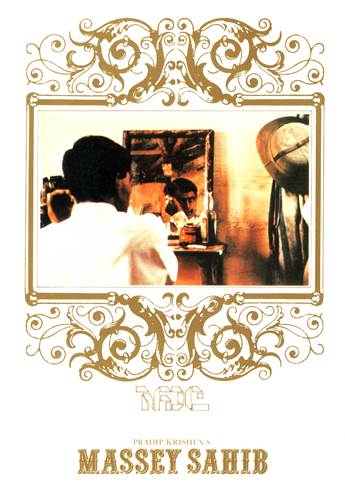 Catch 'Arvind Desai Ki Ajeeb Dastaan' on 8th October at 10 PM on Zee Classic
Arvind Desai (Dilip Dhawan) is a single child of a rich specialist (Shriram Lagoo) who deals in extravagant luxury handcrafted products. His has conflicting emotions for his dad. While he detests his commanding nature, he respects his aura, power and sharp mind. He has long examinations on workmanship and governmental issues with a Marxist companion (Om Puri). Much against his desires, his marriage is orchestrated to a young lady from a high-class family who has quite recently returned from Paris. It's a film about the trans-generational exchange of qualities and the repercussions of the prevalent legacy influencing the value system in the future.
Catch 'The Good Road' on 15th October at 10 PM on Zee Classic
The Good Road is a 2013 Indian drama film written and directed by Gyan Correa. The film won the trophy for Best Gujarati film at the 60th National Film Awards. Also, it was the first Gujarati film ever chosen to represent India at the Oscars. The motion picture is described in a hyperlink arrangement, where a few stories are interwoven, with the focal point of the story being an expressway in the country terrains of Gujarat close to a town in Kutch.
Good Road is an adventurous journey, across a national highway which leads into the heart of a concealed India, where demonstrations of extraordinary sympathy are shown to outsiders.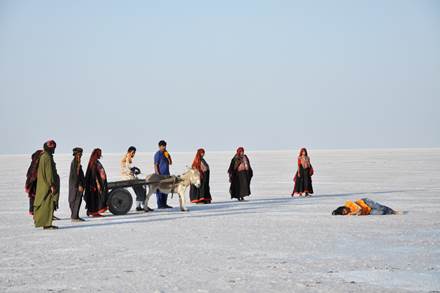 To acquaint the youth of India with parallel cinema and enhance their movie-viewing experience, Zee Classic has also curated an hour long special feature called 'India's Finest Films – A Parallel Journey'. It includes views of stalwarts of Indian cinema like Shyam Benegal, Mahesh Bhatt, Saeed Mirza, Kundan Shah, Rohini Hattangadi amongst others. It is available on the Zee Classic YouTube channel. Audiences can also catch it on television as a prelude to 'India's Finest Films'.