In the serial Naamkaran everything is going haywire in the life of Avni and Neil. Juhi is making sure that the two somehow leave each other. However, she isn't aware that nobody can separate the two soulmates not even they themselves. Meanwhile, Vidyut and Ragini Pandit's main aim is not only to teach Avni a lesson but also destroy Juhi completely as she was the one who faked her love for Vidyut in the past.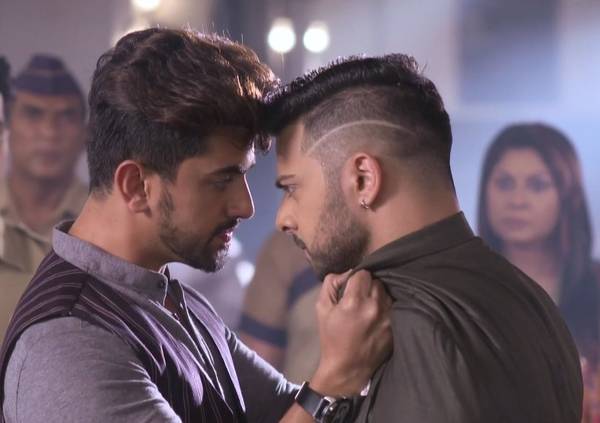 In such circumstances, we wonder how and when will Neil know that it is not him but Vidyut who is the real father of Mishti.
Neil Is All Set to Rescue Kareena Bua and Maddy
Avni and Neil along with Ali are well aware that Kareena bua and Maddy are in Vidyut's custody. And it was only because of their safety Bebbo was acting weird and doing everything as per the instructions of Ragini Pandit. Now that Neil has reached to rescue both of them, Bebbo will have no qualms in accepting her dilemma and revealing the entire truth.
We assume that once Neil rescue Kareena and Maddy and Bebo know about it, she will immediately blurt out the reality that Neil is not Mishti's father and the DNA report that was read out was fake. If the makers of Namkaran bring out yet another twist, we wonder whether Bebbo would say or Avni herself would find out the truth the way she found out about Kareena and Maddy.
Naamkaran Update: Juhi's real Motive will be exposed too
If the truth of Mishti's biological father comes out in front of everyone, we are sure Juhi's real motive too would come in front of both Neil and Avni, making everyone realize that whatever Shweta said about Juhi was right. Nevertheless, Juhi's motive was to marry Neil and give his name to Mishti.
However, now that Juhi has harmed Bebbo and she is in hospital. It would be interesting to see how will Avni along with Ali, Shweta and Neela will expose Juhi. One thing is clear Avni's doubt will surely compel her to watch Juhi and she will herself blurt it out everything. Now the question is, will Neil know everything? Will Juhi will be exposed in front of him? Or Bebbo will wakeup at the right time to tell her reality?
Also Read: 5 Reasons Why Fans Are in Love with Neil and Avni of Naamkarann!
Yes, looks like everybody in the family would know that the same Juhi who was rescued from Rang Mahal by Avni played a real evil game against her. Neil will definitely not take this easily and it would be interesting to see how will the story enfold from here.
Stay tuned.