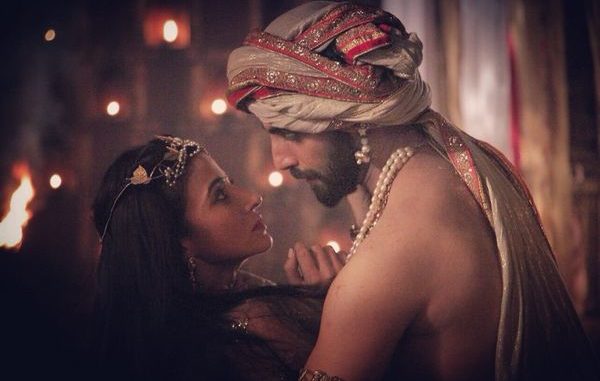 A young lad in his early 20s falls for a lady in her early 40s – a widow with a teenage daughter, that's the backdrop of Zee TV's popular show Aap Ke Aa Jaane Se. As much as it might raise the society's eyebrow, the TV show is not only interesting but also captivating especially with its brilliant cast and characters.
And if you are eager to know all about the Aap Ke Aa Jaane Se cast – who plays what along with the real names and background of the characters, here you go –
Suhasi Goradia Dhami as Vedika Mathur
Remember Aabha of Yahan Mai Ghar Ghar Kheli? Well, she is back after a break and here she is seen essaying the role of Vedika Mathur. Suhasi started her career in 2004 and did several serials including K. Street Pali Hill, Aaj Ki Housewife Hai..Sab Jaanti Hai, Devon Ka Dev Mahadev and Raat Hone Ko Hai. Suhasi is married to Drashti Dhami's elder brother Jaisheel Dhami and they have a son.
Karan Jotwani as Sahil Agarwal
26-year-old Karan started his career in 2013 with Bade Ache Lagte Hain where he was introduced as Mandeep Bobby Singh and here he is seen in the lead role of Sahil Agarwal. Over the years he has done several episodic roles on various channels – Gumrah: End of Innocence, Confessions of an Indian Teenager and Yeh Hai Aashiqui. He was also seen as recurring cast in Kaisi Yeh Yaariyan as Aryaman Khurana, Sayyam in Suhani Si Ek Ladki and as Vivaan in Laut Aao Trisha.
Geeta Tyagi as Baddi Amma
The role of Baddi Amma (Bimla Agarwal), the matriarch of Agarwal house is played by Geeta Tyagi earlier seen as Shashikala Rathore in Lies of the Heart. In the past, Geeta has done several roles including that of Nalini in Dahleez (2009), Shobha Dubey in Punar Vivaah (2012), Aradhana in Ek Boond Ishq (2013) and Manju Tiwari in Ek Duje Ke Vaaste (2013). Geeta is from Dehradun and has studied in JNU.
Abhiroy Singh as Yash Kumar Agarwal
He is a familiar face on big screen. Yes, Abhiroy Singh who essays the role of Yash Kumar has been a part of several Bollywood films including Commando 2, Parmanu, Sense 8 as well as Ki and Ka. Interestingly, he is also part of Lust Stories on Netflix where he is seen playing the role of Sanjeev.
Shaily Priya Pandey as Nidhi Agarwal
The role of the evil Nidhi Agarwal is essayed by Shaily Priya Pandey who was earlier seen as Jhanvi Seth in AndTV's Queens Hai Hum. Aap ke Aa Jaane se is her third serial. She debuted with DD's serial Gori Tera Gaon Bada Pyara in 2015. Born in 1989, Shaily is from New Delhi.
Resha Konkan as Gauri Agarwal
For a very long time she played the role of Rinki Bhalla in Yeh Hai Mohabbatein. Here she is playing the role of Sahil's cousin Gauri, the only sane character in the entire Agarwal house. Her role is positive unlike in Yeh Hai Mohabbatein where she had shades of grey. Post her exit from Yeh Hai Mohabbatein, Resha is seen doing episodic roles in several series – Crime Patrol, Darr Sabko Lagta Hai, Savdhaan India and Aadalat.
Shailesh Gulabani as Deepak, Gauri Agarwal's Husband
The ghar jamai of the Agarwal house is Shailesh Gulabani, the same actor who was recently seen playing the role of Vibhishan in Siya Ke Ram. If you remember he was seen in Aryan's music video – Dekha Hai Teri Aankhon Ko which was the start of his career. Post that, he was seen in several serials including Kkavyanjali, Jeevan Sathi, Sajda Tere Pyar Mein and Aur Pyar Ho Gaya. He is currently married to TV actress Ashita Dhawan and is a father of two kids.
Rudrakshi Gupta as Sahil's mother Anjana Agarwal
Rudrakshi Gupta who is seen playing the role of Sahil's mother was earlier seen as Harkha Devi in one of the longest running show Ballika Vadhu. Ms. Gupta was also part of another Zee TV show – Sapney Suhane Ladak Pan ke.
Kshitija Saxena as Shruti Agarwal
Kshitija Saxena who was seen in episodic roles in Crime Patrol, Savdhaan India and Gumrah is playing the role of the damsel in distress – Shruti Agarwal, Sahil's sister. She is from Jaipur, Rajasthan who later joined NIFT Delhi to pursue a degree in Brand Management.
Know the real names and background of Yeh Teri Galiyan cast on Zee TV
Amit Bhanushali as Karan – Shruti's Husband and Sahil's Friend
A very popular Marathi actor, Amit has been a part in several Marathi movies including Mumbai Pune Mumbai, Love is Vaat, Janmantar and Sasubai Ghelya Chorila. Here he is seen as Karan who is not only ahil's childhood friend but also the father of his wife's child (currently in her womb) and husband to his sister. However, despite how complicated his character seems, he is a nice guy in the serial.
Here's all about the major Aap Ke Aa Jaane Se cast. Let us know if you want to know about any other recurring character in the serial.