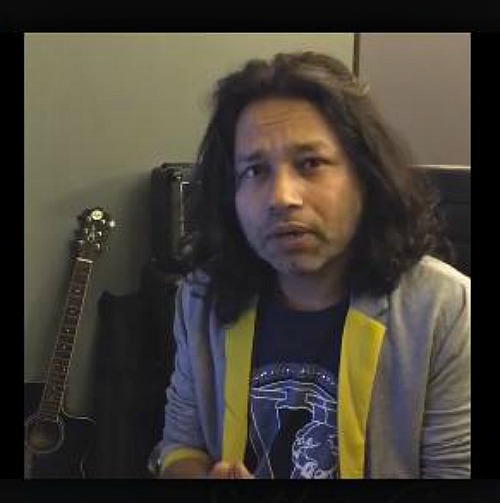 Kailash Kher will be performing live in Navi Mumbai on June 4th this Saturday and so the organizers Red Letters Inc arranged a Live Chat with the singing sensation on Facebook where he not only talked with the people all around the world but also obliged their request.
It was an interesting half an hour Live Chat with Kailash Kher where he revealed some interesting facts about himself and also gave us some interesting one liners. Here we share some lesser known facts about him.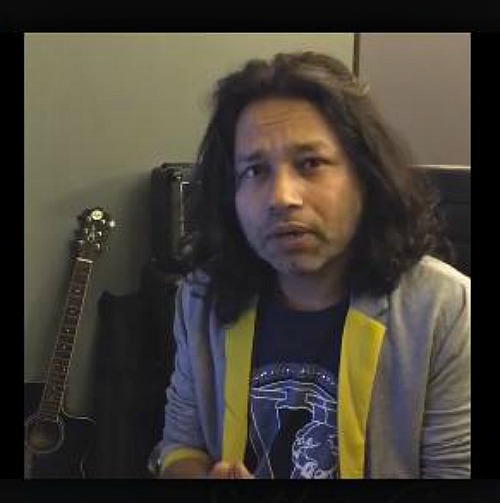 His Favorite Music Director
According to Mr. Kher, music is not much about intelligence, it is an art and Art as per the musician is something which can only be portrayed by kindness. Apparently, this is the reason why he respects all types of music and music composers whether they are new, old, renowned or absolutely fresh. Yes, the music maestro has a lot of respect for his contemporaries.
Kailash Kher Do Not Follow Rules
The singer believes in breaking the rules and making his own rules. This is the reason why he quoted the following in the live chat –
"I Believe in Breaking the Rules. I do not follow Rules."
His Upcoming Regional Folk Songs
Interestingly when his fans were asking about singing regional folk songs, the pop-rock singer mentioned how he has been planning rather imagining to compose songs in various regional languages including Kashmiri and Bengali. He was impressed that his mind and energy is in sync with his fans. He was indeed thankful for the telepathic relationship that she shares with his fans worldwide.
His Memorable Event
He shared a memory from one of his very first concerts where a girl fan came with a blade to the concert and warned the securities to let her meet Kailash Kher. She threatened that she would rip her nerves apart they didn't let her go. It was indeed a shocking moment but her love, obsession and dedication made the event memorable. Yes, Kailash Kher can never forget this moment in his life though he doesn't endorse such things.
Kailash Kher's Favorite Song Is
The social media fans were curious to know Kher's favorite song. However, his reply was something which every singer would agree. Well, this is what he said –
"A song is like a service, it is like a spiritual enlightenment for a singer. This is the reason why as a singer cannot rate any of the songs or distinguish it as favorite or less favorite."
So going by his lines, it is clear that he loves all his songs and is proud of each of the songs that he has sung so far, whether it is his Bollywood numbers or his songs from his albums.
The Book On His Struggle and Journey
When asked about his struggle and journey, the Teri Deewani singer mentioned how it is too long to mention the entire thing on a chat. However, he assured his fans that someday if things go fine, he'll definitely come up with a book so that we can read it.
His Personal Memories with the Song Meri Maa….Meri Maa…Pyaari Maa…Mamma…
Though the song was as per the script of the film, Kailash Kher mentioned how and why it is so very close to his heart. No wonder, the song is a dedication to all mothers including his.
Well, while his initial struggle he had asked his mother some money to buy a Tanpura. When after 2 or 3 years he got the money from his mother he was indebted so much that he couldn't buy the instrument. The money went in his basic expenses. So, his dream of impressing his mother by singing to her from the Tanpura simply got away with the wind. This is why the singer is emotionally attached to the song.
The Secret behind His Energy at the CONCERTS….
He is such a modest singer that he gives credit to his energy levels to the audience. According to him, it is the energy levels and excitement of the enthusiastic crowd that brings out a certain magic in him and his band Kailasa.
All About Kailash Kher's Upcoming Events
Well, Team Kailasa is in talks with various organizers all over the world. So, you can expect them in various countries including Australia, New Zealand South Africa, US, Canada, and UK. In addition, if you live in Dubai, gear up to catch him live on 9th July. But, before that, catch him at his best on June 4th at CIDCO Exhibition Centre, Vashi, Navi Mumbai.
Eager to meet him the singer in person, you might just get lucky. Well, all you have to do is, make a dubmash on any of the Kailash Kher's song and send it to Red Letters Inc. you might be the ultimate pick to meet and greet the star on 4th June at CIDCO Exhibition Centre, Vashi. So, don't stop, simply spam the team with your dubmashes. Good Luck!
Do Not Miss Reading:
5 Reasons Why Fans Are Excited for Kailash Kher Live in Concert!