If you stay in Navi Mumbai and are a die-hard fan of music, we are sure you have still not forgotten Arijit Singh Live with his Grand Symphony Orchestra in Central Park Kharghar. While, you are wondering whether or not you'll witness a similar Bollywood musical concert in future, we have something equally exciting for you.
Well, Red Letters Inc that organized Arijit Singh Live is now gearing up to host another musical concert and this time the artist is none other than Bollywood and India's most heavenly singer and artist Kailash Kher! Yes, the Teri Deewani singer who recently launched his latest album Ishq Anokha will be seen grooving Live on the stage at CIDCO Exhibition Centre, Vashi.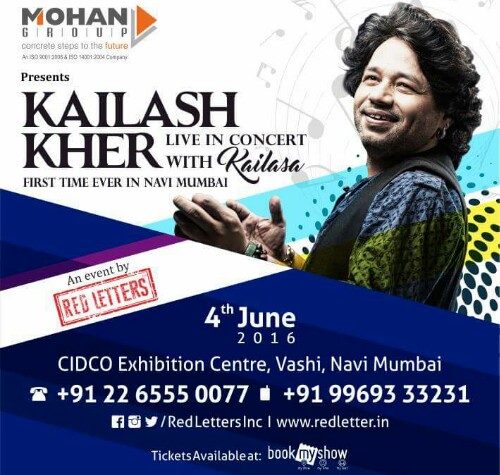 Here we share reasons why fans are excited for Kailash Kher Live In Concert in Navi Mumbai:
Navi Mumbai Will Witness Kailash Kher Live for the Very First Time!
Kailash Kher is a pioneer who has given birth to an altogether different genre termed as Pop-Rock music. He is not just a pop star but also a rockstar. Nevertheless, Navi Mumbaikars, Mumbaikars and Punekars are all set to get captivated in this musical extravaganza. After all, who doesn't want to be a part of the musical history. After all, Kailash Kher is coming live for the very first in the 21st Century City.
The Energy Level of Kailash Kher is Contagious
Have you ever seen Kailash Kher performing on TV? Just imagine the milieu when he sings amongst the euphoric crowd that not only loves Kailash Kher but music in general. No wonder, Kailash Kher once quoted, –
"When the audience enjoys your performance, you feel like a magician who is doing magic. It's a great feeling!"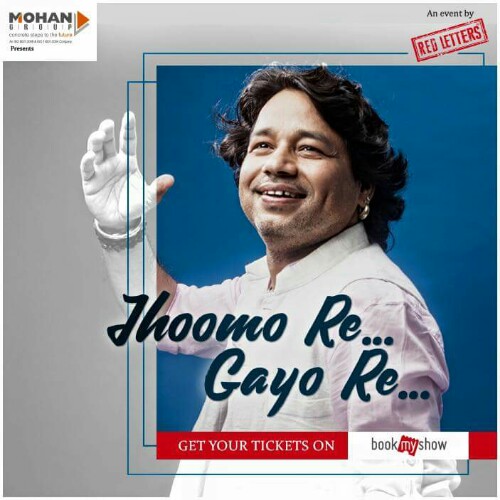 It's a Combination of Kailash Kher and Kailasa
Being music enthusiasts, Kailash Kher and his band has a unique amalgamation of vocals and rhythm. While, Kailash is a celestial singer who sings from his heart, Kailasa the band is simply numero uno when it comes to playing those spiritual Saxophone, mystic Mandolin, transcendent Tabla, soul-stirring sitar and the groovy guitars. How can one miss the magic live? What else the music aficionados wish for!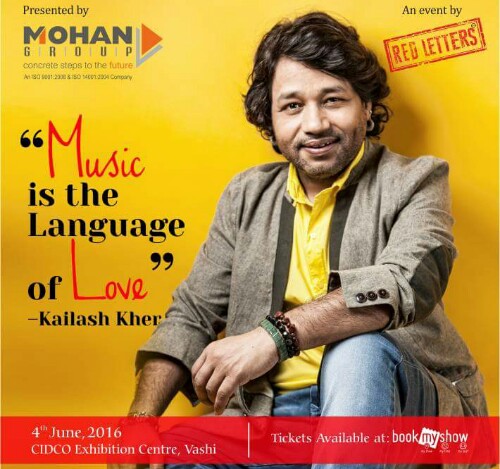 Contemporary + Classic
Ok, we all know if Kailash Kher can master the Bollywood song Ya Rabba and Yun Hi Chala Chal Rahi, he can also take us into the spiritual journey by singing some classical music with a heavy dose of Sufism in it like Saiyyan and Teri Deewani. And this unique combination of Contemporary and Classic, is something that has the capacity of satiating even the most hungriest musical soul.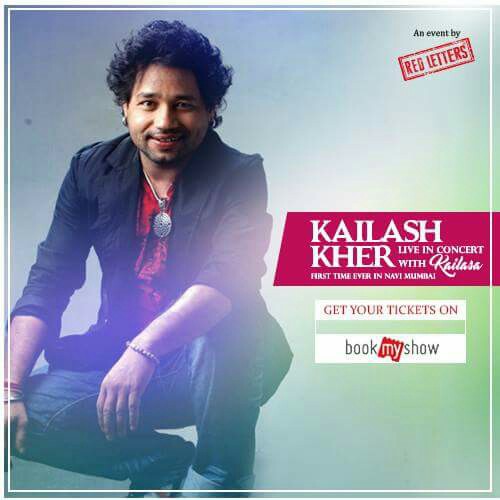 A Live Juke Box of Your Favorite Artist Is No Less Than a Dream!
Allah Ke Bande, Teri Deewani, Saiyyan, Ya Rabba, Yunhi Challa Chal Rahi and many more songs of Kailash Kher back to back – Isn't it like a wish coming true? Well, that's the reason why the fans are gearing up to attend the Kailash Kher Live in Concert on June 4th 2016 at CIDCO Exhibition Centre, Vashi, Navi Mumbai. Yes, that's the venue!
If you are eager to grab the tickets, you can avail the same from BookMyShow or grab one from the contests organized by Red Letters Inc on Facebook or on Twitter
Hurry up and grab the tickets. See you at the venue with Kailash Kher and Kailasa on June 4th!
Image Courtesy: Red Letters Inc
Do Not Miss Reading:
Sa Re Ga Ma Pa 2016 – Know the Top Contestants, Teams and Mentors!
21 Interesting Facts About Hrithik Roshan; The Peppy Bollywood Star!
10 Trends That Has Emerged Popular in Bollywood