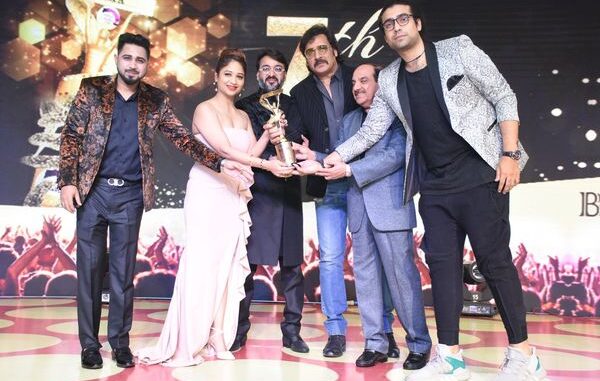 Dhananjay Munde who is currently a Maharashtra Cabinet Minister of State and also a cousin of Pankaja Munde is surrounded by rape allegations by a woman named Renu Sharma who has released her complaint on Twitter tagging several prominent people including Mumbai Police, PM Narendra Modi, Maharashtra CM Udhav Thackeray, Supriya Sule and Devendra Fadnavis.
Here we share all about Ms. Sharma and her association with Dhananjay Munde, the NCP Leader –
Renu Sharma is the Sister of Karuna Sharma, Mother of Dhananjay's Two Kids
Dhananjay is legally married to Rajashri Munde. However, according to his statements, he had a consensual relationship with a woman named Karuna Sharma from whom he has two children. Renu Sharma who in her report identifies herself as Dhananjay's sister-in-law is none other than Karuna Sharma's sister. She also has a brother named Brijesh Sharma.
Renu Hails from Indore, Madhya Pradhesh
Going by the claims of Renu Ashok Sharma. She first met Dhananjay in 1997 at her home in Indore when she was roughly 16-17 years. It was when Dhananjay as her sister's friend used to come at her place.
buy plavix online https://buynoprescriptionrxonline.com/plavix.html no prescription
Renu has Sung for Music Video Albums
Desi Love, a music album by Zee Music Company released in 2017 has been sung by Renu. A quick look on her Youtube channel with 2500+ subscribers also displays her interview with a radio channel about her singing career. She has been performing on stage as well going by the videos shared by her.
buy prednisolone online https://buynoprescriptionrxonline.com/prednisolone.html no prescription
The Singer is Also a Recipient of 7th TIIFA Awards
The Indian Iconic Film Awards that gave award to the most prominent names of Indian TV industry including Sudhanshu Pandey (Vanraj of Anupamaa serial), Gurmeet Chaudhry and saw the presence of several biggies including Zeenat Aman also presented award to Renu Sharma.
She Alleges Dhananjay Started Raping Her in 2006
In an interview to a Marathi news channel, Renu alleges that Dhananjay Munde started raping her in 2006. According to her claims, Dhananjay used to ask her whether she would marry him and even take care of his kids. This has been rubbished by Dhananjay in his Facebook post.
buy sildenafil online https://buynoprescriptionrxonline.com/sildenafil.html no prescription