Students of the UES School in Uran near Navi Mumbai, Maharashtra reportedly saw several armed men near the Uran naval base.
Here we share everything that the Uran School Students revealed about the suspected terrorists:
The Students Saw 5 Armed Men Wearing Pathan Type Suits in Uran, Maharashtra
Two kids of the UES School in Uran alerted their school principal immediately after they saw 4 armed men wearing Pathan type suits. While, one student has claimed of spotting one person, the other has claimed to have seen five.
The Students Saw them Near the Uran Naval Base at 11 am
According to the reports by ANI, The students confirmed that they saw the 4 men around 11 am today.
The Suspected Terrorists Carried Long Weapons
As per Indian Express reports, the suspected terrorists were also carrying long weapons and heavy sac bags.
The Suspected Uran Terrorists Talked in a Foreign Language
The students revealed that the four armed men were talking in a foreign language that resembled Pashto or Pasthun language – which is spoken by people predominantly living in Afghanistan and Pakistan.
'ONGC' and 'School' were the two words The Suspected Uran Terrorists Said Repeatedly
The kids overheard the men and revealed that 'ONGC' and 'School' were the two words the suspected Uran Terrorists said the students.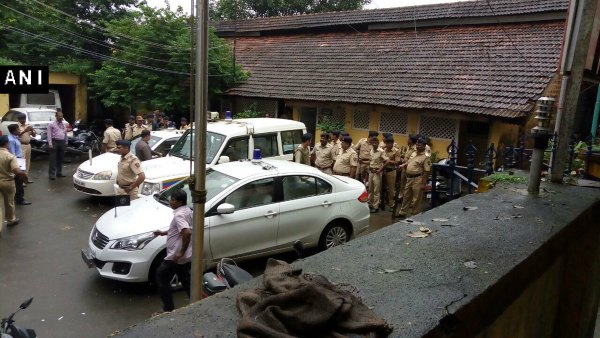 Post the information, a State 1 alert has been issued by the Indian Navy here as there is an ammunition depot near the location as well as INS Abhimanyu. Meanwhile, a team of Navi Mumbai police has been assigned to speak to the two students.