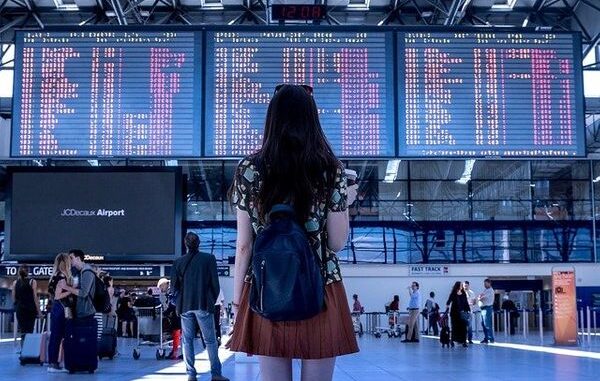 Travolook is a leading online air ticket booking website where you can get exclusive flight deals and cheap flights along with cashback offers for domestic flight destinations. Here in this article, we will share all about Travolook and the benefits of using this website while booking flight tickets. 
What are the best deals offered by Travolook?
Sign up cashback: Travolook offers instant cashback of 1000 INR in Travo wallet after sign up. users can avail their cash back at the time of purchasing the second flight.
Get 1500 OFF: When a new user will sign up at Travolook, they will get 1500 off on the first flight purchase. Users will receive this cashback at the time of check-out.
Best price: The starting flight fare at Travolook is just 999 INR for domestic flights.
Free offer: every signup customer will get a free second plane ticket. Cashback is applicable at the time of check out in the user's Travo wallet or bank account; it will depend on the type of purchase.
Users will get cashback on the base fare of the flight. To get more details visit Travolook.
Rs 750 OFF: On domestic flight booking users can save upto Rs 750. To grab this off users will require to apply the coupon code.
Rs 825 OFF: Travolook offers Rs 750 off + extra Rs 75 off on domestic flight ticket purchase. To get this offer users will have to use UPI payment mode for flight booking transactions.
Hot deals: Apply a coupon code and get Rs 750 off on air ticket booking and Rs 450 cashback in Travo wallet. they will get an extra 50 rs off on the next flight booking. This offer is applicable on domestic flight booking.
12% off: New users will get 12% off on their first flight ticket purchase. Maximum discount user will get upto Rs 1300.
How to book an air ticket from Travolook?
If you wish to book a flight ticket from Travolook, then just follow the below-given steps.
In the departure & arrival search field enter the origin & destination city name.
Select the date of departure & the total number of travelers.
If it is a round trip then select the date of returning as well.
Now click on the search button.
You will find a complete flight directory for your desired destination.
Compare the flight tickets fare & choose the affordable one.
To book the flight enter the name of passengers & contact details.
Now proceed to payment.
Select the mode of payment & enter details.
Click on the pay now button.
After successful payment, you will receive the e-ticket & booking details on your registered email id.
Travolook has a secure payment gateway:
To keep users' data secure & safe Travolook uses an encrypted policy. That's why users do not have to worry while sharing their personal details. Especially for payment details, you do not need to worry because your data is completely secure with Travolook.
Travolook offers 24×7 customer support service:
The customer care team of Travolook is 24×7 available to provide their service. For any user who is facing trouble booking a flight, or wish to cancel their flight ticket, Travolook support team is always there for help. The customer support team will help users to reschedule their flight or even get a refund of the cancelled flight.
Whatever the problem the user is facing related to Travolook flight booking the experts of customer support will always help you.
You can also get in touch with the customer support team if you need more information or guidance about Travolook flight booking discounts & offers.
How to cancel a flight and get a refund from Travolook?
Due to some issues flight cancellation is very common among travellers. Most travellers want to know how they can get a refund for their cancelled flight?
So, if you have booked your flight ticket from Travolook and want to cancel the ticket contact the customer support team. If you have booked a refundable flight then you should share other details for the refund.
If your air ticket got cancelled from the airline's side then you must inform Travolook support team
If your ticket has been cancelled via airline due to any issue or you have cancelled due to personal reasons. The first thing you will have to do is to inform the Travolook customer care team.
Get in touch with them and share your reference Id, name and contact details etc.
You can contact the Travolook team on – 0124-643-4800 and send an email at support@travolook[dot]in.
If your flight ticket got cancelled by the airline, you must inform the Travolook team within 48 hours of flight cancellation to initiate a refund. After flight ticket cancellation confirmation from the airline, Travolook initiated a refund of the user.
The refund amount will be credited into the same bank account or credit/debit card which is used for flight booking payment.
It may take 15-20 days to get a refund in a traveller's account.
You can reschedule your flight instead of cancellation:
There is an option of flight rescheduling instead of flight cancellation at Travolook. If you have to cancel your flight due to some issues or extend it. It would be best to reschedule your air ticket. So, you can travel on another date by booking a flight ticket again.
Also Read: How to Avoid Headaches and Fatigues While Travelling