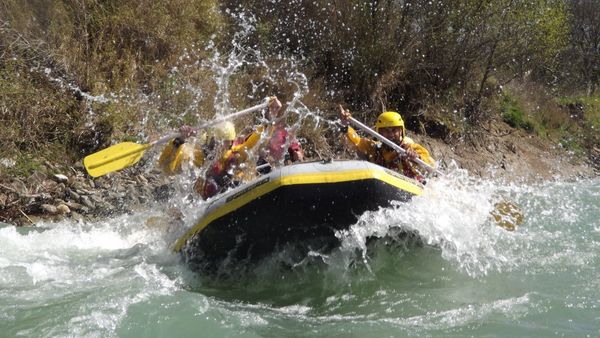 Colorado is an ideal summer destination that offers opportunities for unmatched camping, hiking, camping, white water rafting, biking, festivals, events, and rich cultural heritage. It is a home for over a dozen major rivers, including the Arkansas River, Colorado River, Animas River, and the Rio Grande. White water rafting is one of the most thrilling ways to relish the wonderful rivers.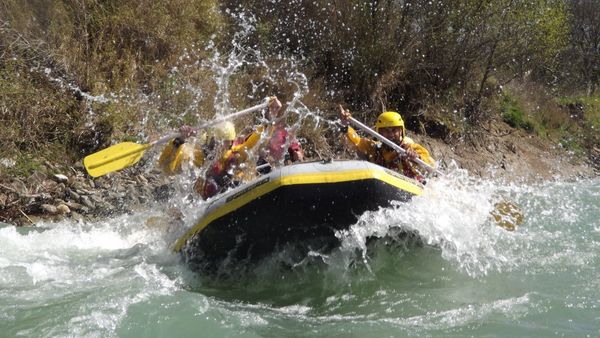 Offering miles of entertainment, including exciting class III and IV white water voyages on the Royal Gorge and smooth class I and II floats on the Bighorn Sheep Canyon, the Colorado River's mild rapids are popular for leisurely afternoon floats and thrilling day adventures.
White Water Rafting Colorado
Adventure lovers should definitely give a try to white water rafting in Colorado at least once in their lives. While adrenaline junkies can certainly satisfy their appetite on the Arkansas River, the sport is equally safe for children and amateurs. Your trip can be a relaxed ride through mild waters or an exciting adventure through the rapids, depending on the stretch of river and time of year. From half day to full day white water rafting Colorado packages available, you can customize your trip with plenty of options including camping, biking, winery tours, train rides, and fly-fishing trips.
As you begin your rafting journey on the Royal Gorge, you will encounter a number of rapids, including Sunshine, the Narrows, Boat Eater, and Sledgehammer, which you will be required to sail over. On the Bighorn Sheep Canyon, you will experience the mild rapids of Wake Up, Sharks Tooth, 3 Rocks, Spikebuck, and many more. This expedition can roughly last for over two hours and will make you use all your skills and strength. After spending some time to enjoy the spectacular beauty of the Royal Gorge and Bighorn Sheep Canyon along with a riverside lunch, you'll take off with excitement you'll never forget, right in the backyard of Colorado Springs.
So, How Do You Plan Your Colorado Customized Rafting Experience?
Whether you're planning the trip with a group, your family, or just a few friends, like us, you will need to shortlist a tour company for maximum adventure and fun. While there are many, Royal Gorge Rafting & Zip Line Tours is one of the best tour operators in Colorado offering the finest customized experience on and off the river. They are state-certified and have all the expertise required to lead you and your family safely down the river. Being supportive, they are comfortable in guiding trips even for those who have never dipped a paddle in the rapids.
Before you sign up, make sure you discuss your group's abilities with them. Following the briefing, the organizers will hand you equipment like rafts, helmets, paddles, and life jackets. Because they want to make sure your adventure is a safe and secure one, they will provide you with the highest quality gear. Be sure to follow their guide's instructions, to make the ride as fun and and incredible for a memorable Colorado escapade.